"The Mind's Other Voice": Tess Taylor on Finding Poetry in Dorothea Lange
Notebook in hand, the poet retraces Dorothea Lange's steps through rural California.
Across her long career, from her landmark 1939 photo book An American Exodus to the pages of Life magazine in the mid-1950s, and from the pages of government reports to the walls of museum exhibitions, pioneering photographer Dorothea Lange grappled with the relationship between words and pictures, the subject of MoMA's recent exhibition. In 1961 she concluded that, "All photographs…can be fortified by words." Whether or not one agrees with this statement, the intersection of photography and poetry merits special attention.
In 1938 the poet (and soon-to-be-appointed Librarian of Congress) Archibald MacLeish published Land of the Free, which he described as "the opposite of a book of poems illustrated by photographs. It is a book of photographs illustrated by a poem." The vast majority of these photographs were by Lange, including eight of the first nine. In the exhibition catalogue we reproduced these spreads, allowing readers to appreciate the ways in which MacLeish's "soundtrack" (as he referred to his poem) serves as a visual counterpoint to her memorable images. Here's how they look installed on the walls of the Museum: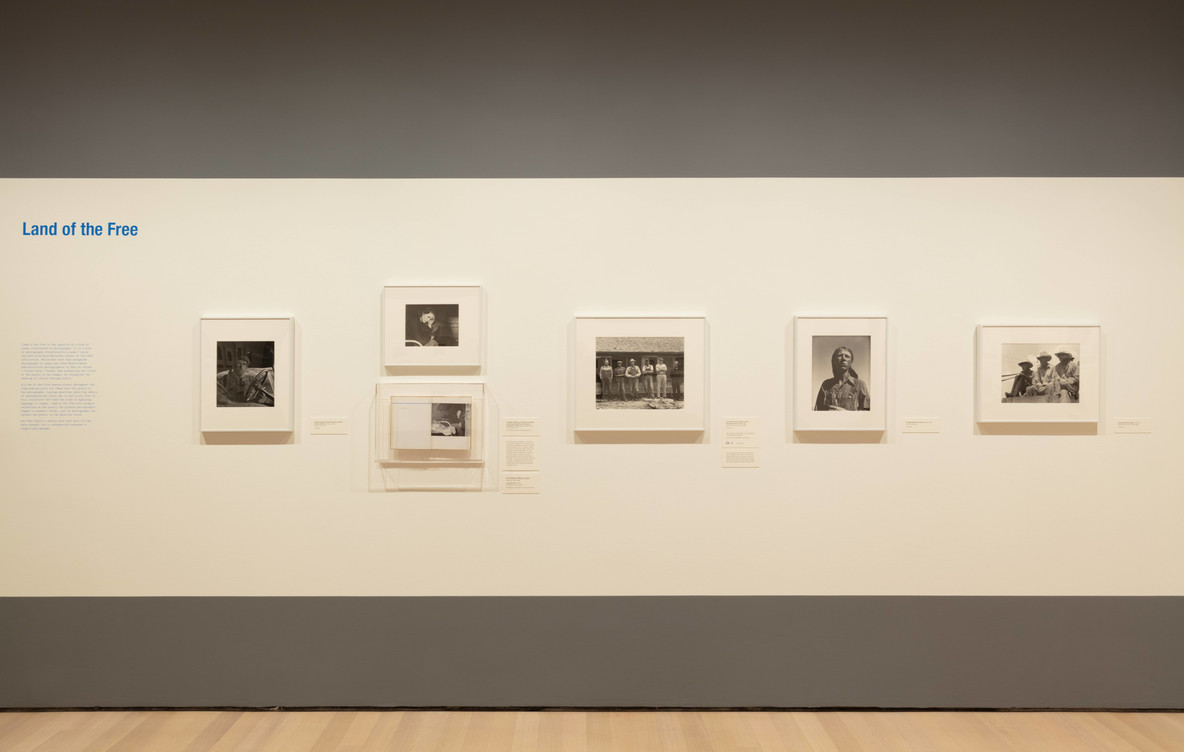 Installation view of the exhibition Dorothea Lange: Words & Pictures. Photo: John Wronn
To underscore the ways in which Lange's work continues to resonate with contemporary audiences, it was critical that the words in the exhibition not be exclusively historical. Twelve wise and talented artists, writers, and thinkers—including poet Tess Taylor—contributed new words in response to Lange's photographs, all of which have immeasurably enriched the project. We published an excerpt from Tess's book of poetry, Last West: Roadsongs for Dorothea Lange, in the exhibition catalogue (as you can read below), and in the galleries we left copies of the modestly scaled book so that our visitors could sit comfortably and immerse themselves in her words and Lange's pictures. Taylor also contributed to the exhibition's audio guide. The Creative Team's Prudence Peiffer sat down with Taylor on the Magazine Podcast (above) for a deeper dive into Taylor's engagement with Lange, and their shared concerns.