Three of Donald Judd's former studio assistants discuss what it was like to work with the artist.
Nothing existed. There was no material. There were no assistants. There was no studio. It was all in his head. It was all up here [taps forehead]. And how, actually, in the early days Dudley and I managed to get it from there onto the wall is kind
of magic. And he was directing the magic. —Jamie Dearing
In this excerpt from the exhibition catalogue for Judd, written by curatorial assistant Tamar Margalit, Judd's former studio assistants Jamie Dearing, Dudley Del Balso, and Ellie Meyer discuss how they began working with the artist, his mornings of solitude and love of cacti, and the time they spent researching fabricators and materials.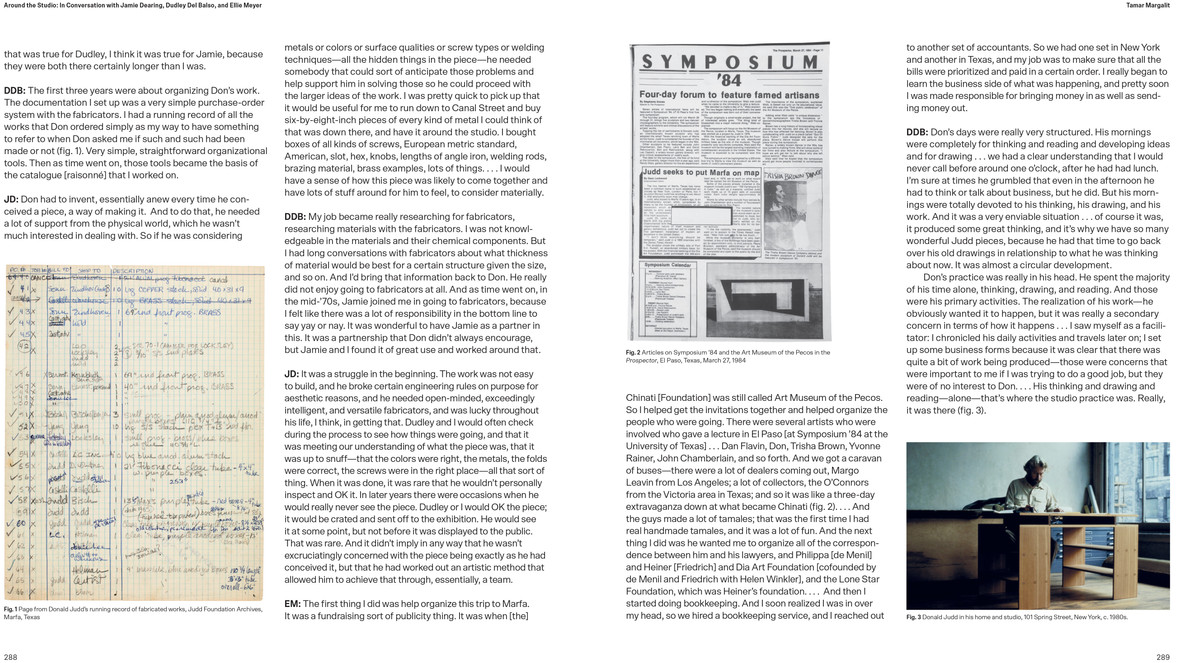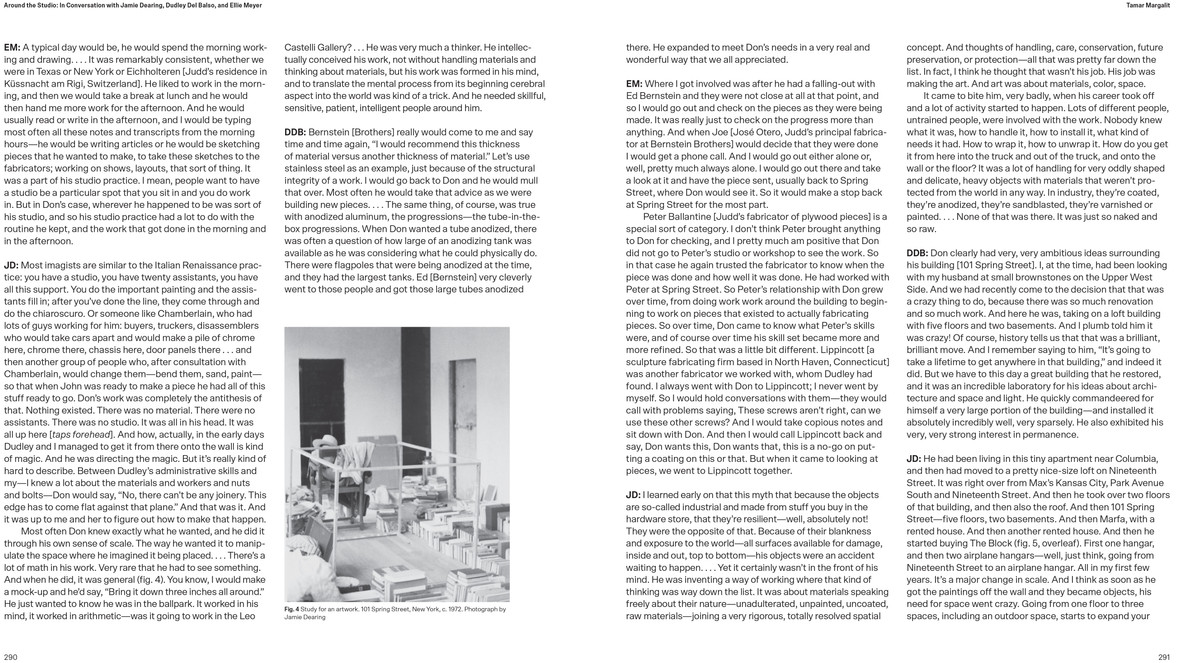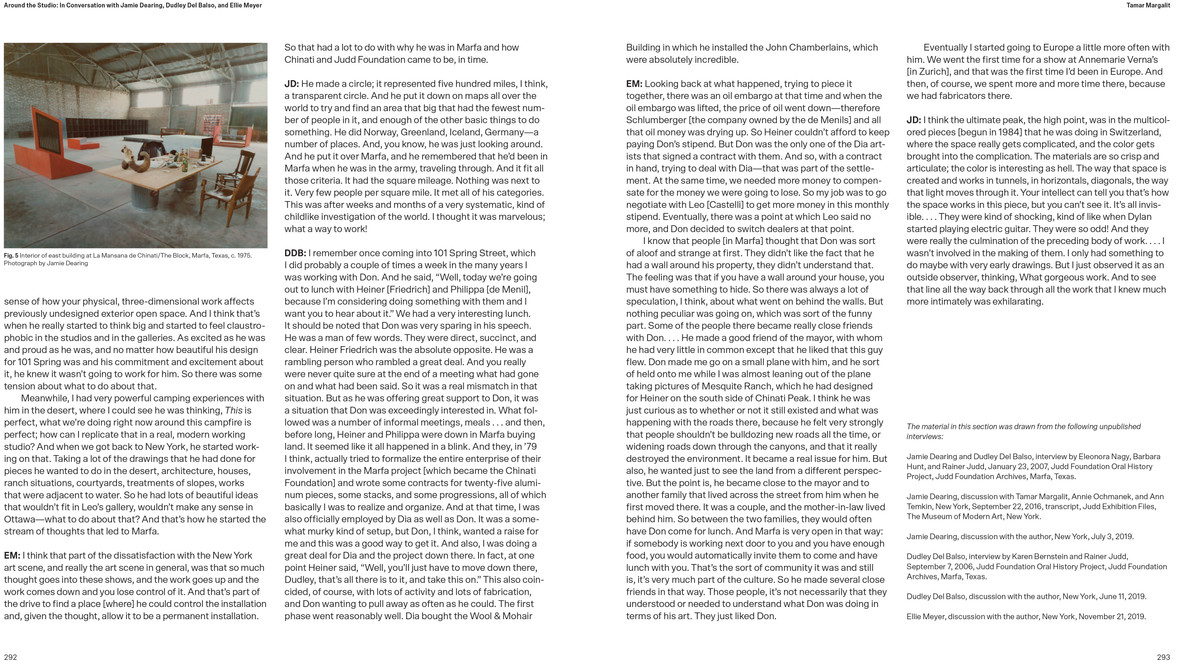 This publication excerpt appears as part of our Virtual Views presentation of Judd
Read more about Judd's process and ethos in the full exhibition catalogue, Judd, by Ann Temkin, Erica Cooke, Tamar Margalit, Christine Mehring, James Meyer, Annie Ochmanek, Yasmil Raymond, Jeffrey Weiss