A guide to the best five places to sit, recharge, and soak in art at MoMA.
Only have half an hour? This series, Take Five, invites you to spend time with five objects in the Museum linked by a common theme.
MoMA has ample space to sit and relax, but not all of it is easy to find. This tour will take you from the third floor to the fifth, pointing out comfy hideaways along the way, all filled with art. Whether you wait to collect your thoughts before visiting the galleries, or want a place to sit and contemplate what you've seen afterwords, these stops will ensure that your experience at MoMA is always rejuvenating.
Yoko Ono's PEACE is POWER, Floor 3, East
Start your tour in the long hallway on the east side of Floor 3 with one of MoMA's new artist commissions. PEACE is POWER (shown above) is an ethereal environment created by Yoko Ono. Plop yourself down on one of the cloud-shaped poufs. Notice the custom-designed pattern on the upholstery. Enjoy the serenity of natural light while pondering the messages from Ono that float through the gradient sky wallpaper and the windows onto the Sculpture Garden: "IMAGINE PEACE, SPREAD PEACE, ACT PEACE," in an array of 24 languages. These phrases affirm Ono's lifelong commitment to peace.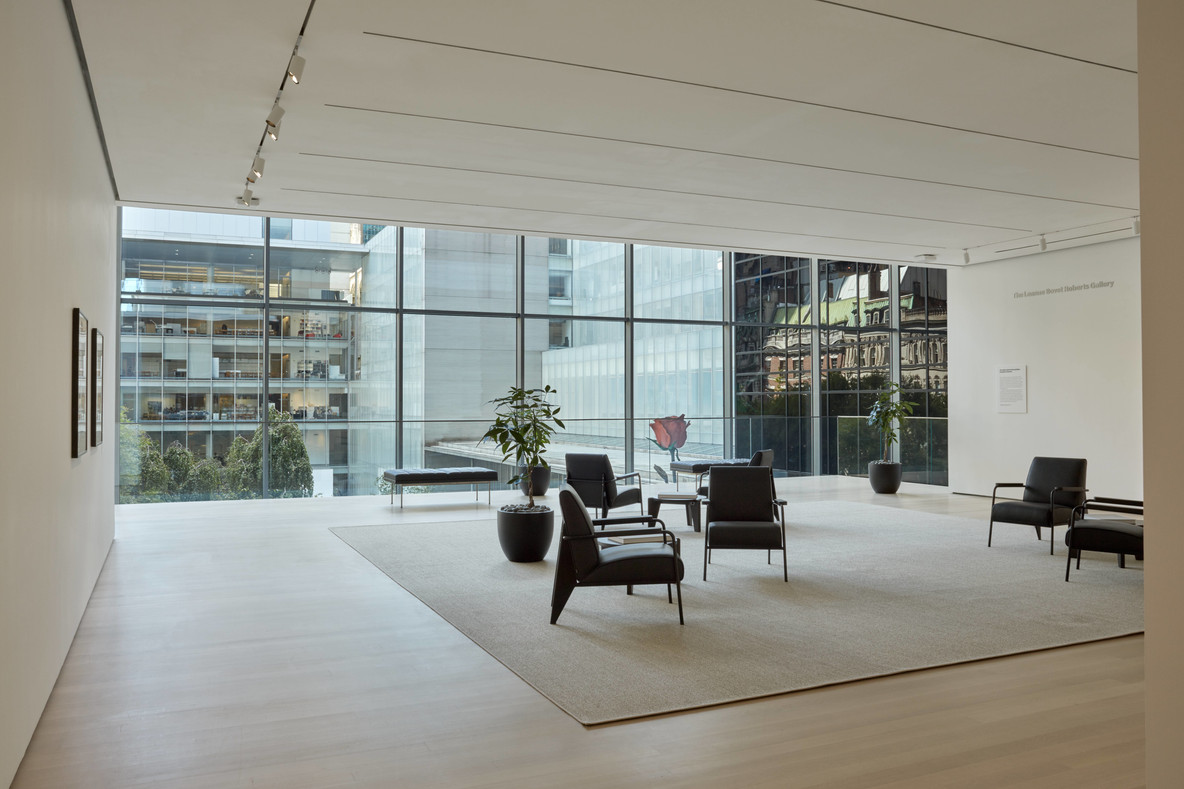 The Leanne Bovet Roberts Gallery, on the third floor of the north wing
The Leanne Bovet Roberts Gallery, Floor 3, North
Head past the escalators to the north end of this floor, where a gallery overlooks the Sculpture Garden. The design for the Garden was first conceived in 1939 by founding director Alfred H. Barr Jr. and MoMA architecture curator John McAndrew as an outdoor gallery for changing exhibitions, establishing a new genre in art exhibition. The airy gallery you're currently in is home to seven photographs by Hiroshi Sugimoto. Sugimoto photographed sculptures in MoMA's Sculpture Garden in 2013; several are still visible through the windows. Find an armchair and peruse the books on the tables or, if it's a sunny day, head downstairs to the Sculpture Garden to listen to our free MoMA Audio about the art and nature you find there. Don't miss the guided meditation created specifically for this Midtown oasis.
In good weather: the gallery directly above you on Floor 4 has an outdoor balcony and a similarly spectacular view.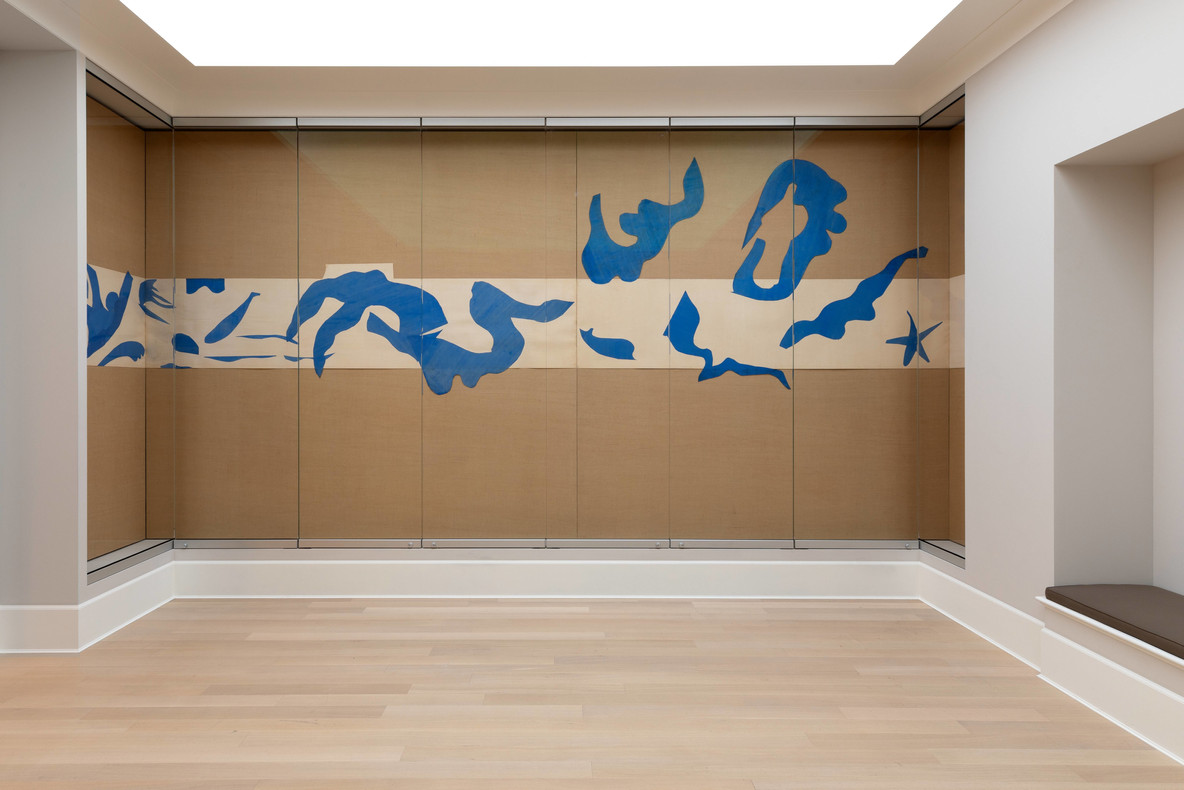 Henri Matisse's The Swimming Pool (1952) in gallery 406.
Henri Matisse's The Swimming Pool, Floor 4, Gallery 406
You may not know it, but there's a swimming pool inside MoMA. Henri Matisse's immersive environment is tucked away in a gallery near the west stairwell on Floor 4. On a summer day in 1952, Matisse was determined to enjoy a day by the pool while avoiding the scorching mediterranean heat. By cutting colored paper, he fashioned his own aquatic park within the walls of his dining room in Nice, France, setting adrift an exuberant poolside choreography of diving, splashing, and floating figures. Learn more on MoMA Audio, enjoy a refreshing dip, and rest your feet (there's a bench here).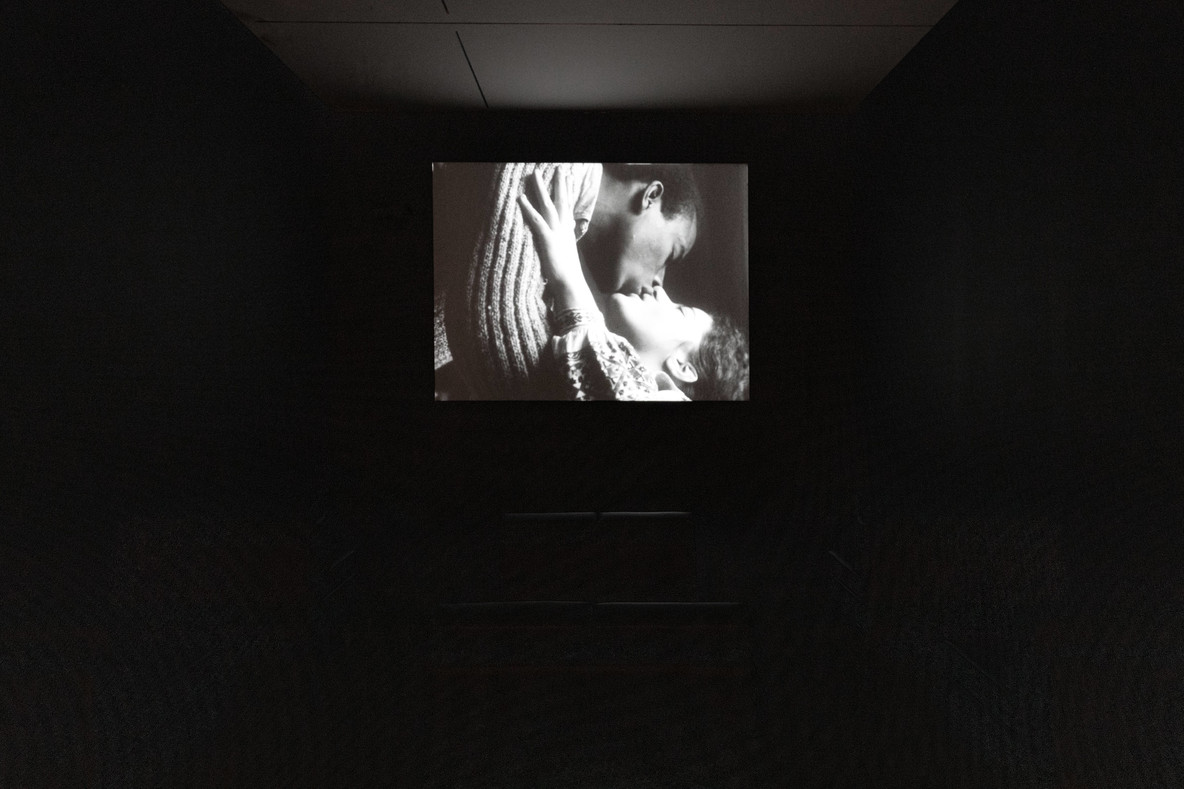 Andy Warhol's Kiss (1964) in gallery 411
Andy Warhol's Kiss, Sleep, and Blow Job, Floor 4, Gallery 411
Also on Floor 4 is a small, dark theater playing three films by Andy Warhol. The room is easy to miss; its discreet locale amplifies the intimacy of the work. These films chronicle private and at times erotic acts, but the real shock is how Warhol made them in a way that is entirely undramatic. As Rajendra Roy, MoMA's Celeste Bartos Chief Curator of Film, explains, Warhol makes "visceral" the idea that "you would use film to help document, not only stories, but time itself." And don't miss the artist and poet John Giorno speaking about being filmed by Warhol on MoMA Audio.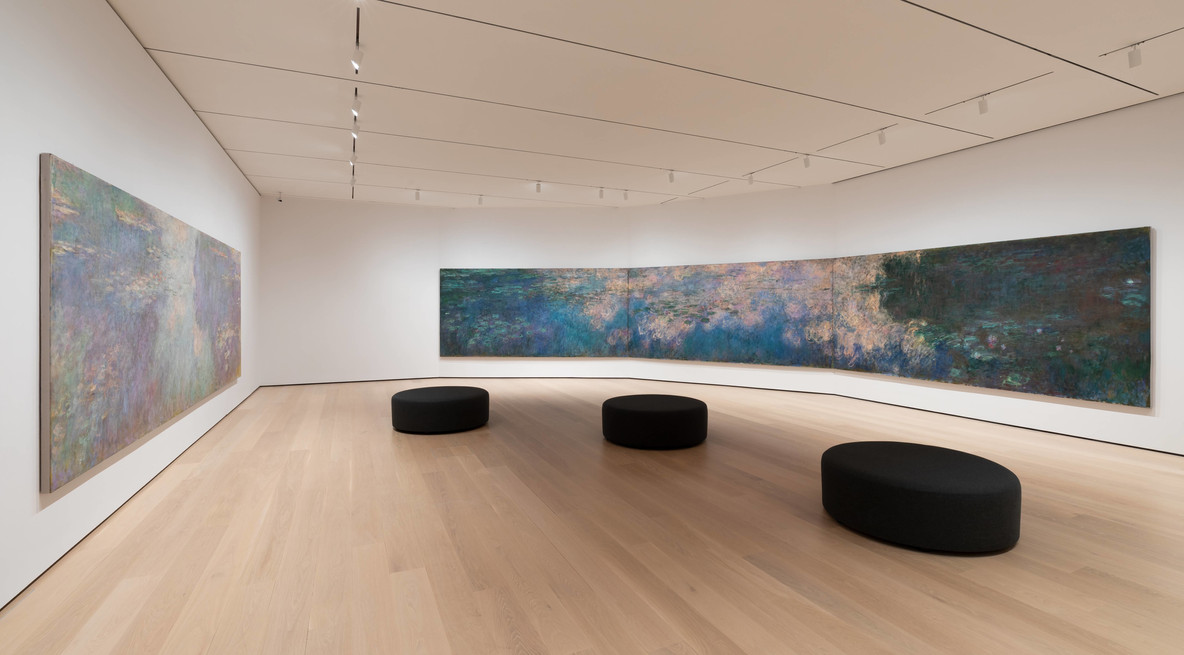 Claude Monet's Water Lilies (1914–26) in gallery 515.
Claude Monet's Water Lilies, Floor 5, Gallery 515
Step into gallery 515 and be engulfed by nature. Painted while World War I raged just miles from the artist's gardens in Giverny, France, these room-scale lily ponds offer a tranquil escape. Drift through thick brushstrokes, water, flora, and sky, and get lost in the horizonless canvases. Monet's Water Lilies, displayed on a curve as the artist intended, are a reminder of the healing power of nature and art. Listen to a gardener at Giverny describe the sounds of the garden on MoMA Audio.