The artist shares a day of checking mouse traps, running errands, and eating snacks.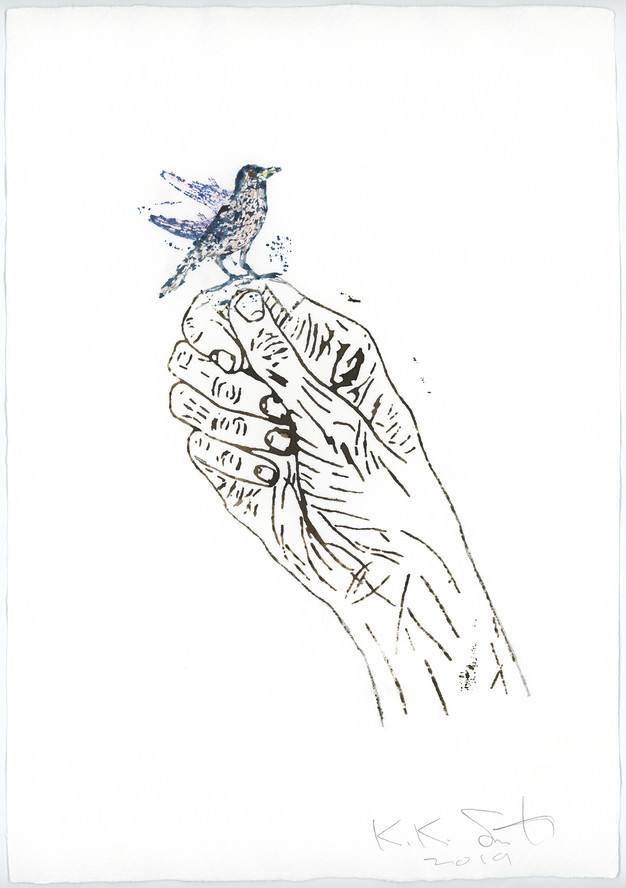 Kiki Smith. Little Bird. 2019
This feature is part of our A Day series, in which writer Heidi Julavits invites artists to share an account of their day with us.
November 21, 2019
5:00
woke up
went back to sleep
7:30
woke up
got up
checked mouse and rat traps
ate a raw chocolate bar with seeds
9:30
went to Walmart : bought pillows and an indoor thermometer
went to dry cleaner to drop off clothes
10:15
went to studio building
unpacked, dusted, and categorized art books by gender
shelved 24 boxes of books
had several long conversations with friends and with my studio on the telephone
ate rice crackers and pumpkin seeds for lunch
14:30
went to the county treasurer and paid school tax
went to the department of motor vehicles : ordered a copy of title for car
went to get car inspected : they are out of stickers
drove to garage in the next town and have a 9:00 am appt. for tomorrow
15:30
home : took apart cooked meat for goulash
16:16
finished shopping for forty lemons and coriander (to grind) for blueberry juice and "Everything Medicine"
16:30
went back to studio : hung curtain in the door
17:00
visited neighbor for tea : saw their new puppies
17:30 to 18:30
ate dinner of cooked cabbage stew, garlic, feta and bread
18:30 to 19:30
zested and juiced lemons for the blueberry juice
19:55
started printing bears with wings and watching series
worked till 21:30 making bear with wings and hand with bird prints
then prepared and went to bed
22:00
made sure the cat was in
went to sleep
The next day, I did practically nothing.