Roxane Gay on Kara Walker
Culture writer Roxane Gay describes the importance of sitting with discomfort in front of Kara Walker's drawing.
Roxane Gay | MoMA BBC | THE WAY I SEE IT
Many of the images are difficult and painful and they're supposed to be. And it is important that you don't look away—that you sit in that discomfort. There is a lot of productive work that happens in these uncomfortable spaces where we are forced to confront history.
Roxane Gay
In this episode of The Way I See It, our radio collaboration with BBC, we've invited author and cultural critic Roxane Gay into our galleries to discuss a work of art that inspires her. Of her selection, Kara Walker's enormous drawing Christ's Entry into Journalism, Gay says, "In many ways she has managed to, in a series of figures, depict the whole of African American history on one canvas. There are multiple narratives," she continues, "but the whole narrative is a push and pull toward and away from freedom." Gay, like Walker, has a remarkable ability to describe complex stories in a way that prompts both emotion and clarity. She is a contributing opinion writer for the New York Times and the author of the novel An Untamed State, the essay collection Bad Feminist, the book of short stories Difficult Women, and a memoir, Hunger: A Memoir of My Body. Her witty, unapologetic reflections offer new perspectives on some of the most urgent questions of our moment.
Find the complete radio program, hosted by art critic and broadcaster Alastair Sooke, on BBC Sounds or wherever you get your podcasts.
Gay joined MoMA curator Yasmil Raymond in our galleries this summer before our reopening. Kara Walker's enormous drawing on paper, more than 11 feet tall and 16 feet wide, was not yet installed and was unrolled for viewing on the gallery floor. As the two stood over the artwork they pointed out vignettes and portraits within it: a Confederate soldier, a conquistador, a lynching, riot police, Frederick Douglas, Trayvon Martin, people enslaved, James Brown, as well as ordinary people living their lives. "It's overwhelming," Gay says, "in the same way it is overwhelming to understand history as a whole." And yet each figure makes that complex history more tangible. This piece "teaches," she says. "Even if you know very little about African American history, you can look at this painting and get a sense of it." And, more personally, "Any work that inspires that sense of recognition—that sense that someone understands something of what your body knows—it's incredible and you don't forget it."
This is one of many conversations about art in The Way I See It, a 30-episode radio series from MoMA and BBC offering fresh perspectives on artworks in our new galleries. Thirty extraordinary creative thinkers choose a work that they love and share their way of seeing art and our world. Find The Way I See It on BBC Sounds or wherever you get your podcasts. New episodes launch today and run through December 20.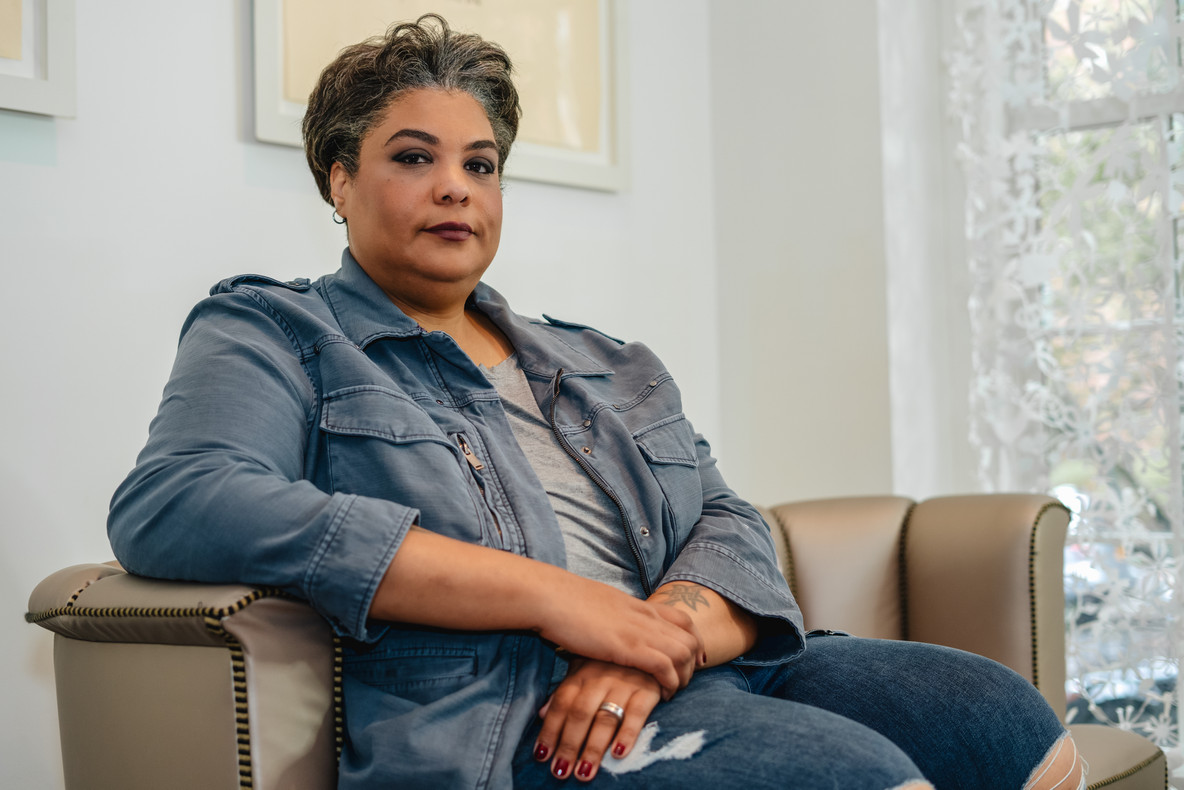 Major support for the program is provided by The Museum of Modern Art's Research and Scholarly Publications endowment established through the generosity of The Andrew W. Mellon Foundation, the Edward John Noble Foundation, Mr. and Mrs. Perry R. Bass, and the National Endowment for the Humanities' Challenge Grant Program.