Poet Wendy S. Walters considers Constantin Brâncuși's Bird in Space.
For this Poetry Project, we asked Robin Coste Lewis, the poet laureate of Los Angeles, to invite a group of poets to contribute an original poem written in response to a work of art in MoMA's collection. In addition to hearing these poems read by their authors and reading about their creation on Magazine, you can listen to them in front of the chosen artwork as a part of our new Poetry Audio Tour of the collection galleries.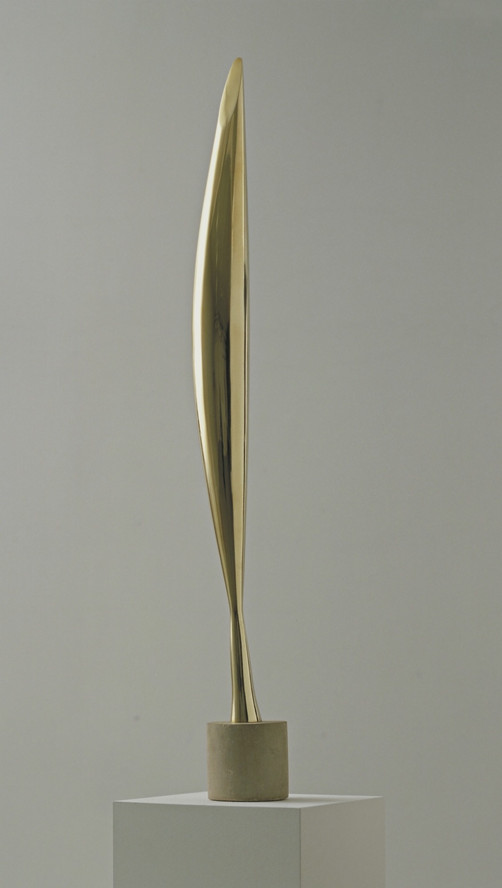 Constantin Brâncuși. Bird in Space. 1928
The Essence of Things
[After Constantin Brâncuși, Bird in Space]
Walk along the dark and gleaming street, smooth as a mirror.
Here a world beyond what we know exists. A man unloads
cardboard boxes from a truck, stacks them as loudly as he
can. In the distance, sirens suggest this city or another is
poised to commence the season of love. Who isn't hoping the
car will stop in front of their door? The driver passes a white
envelope to one of us—the name of the object we need to
understand is written inside. Maybe it's a kitchen utensil or
hospital device. Eventually a train arrives, and the platform
from which we leap feels, for a moment, unsteady. The
woman asleep on the bench, undisturbed by the ruckus, is the
special. Once she met her enemy at the corner where she first
learned to sing her name. A dream wanders off, taking half
our lives as we whisper about shame. People scatter
complaints for others to pick up like cubes of stale bread,
wear their imaginations beneath hats dressed in hollow quills.
Now it's one hundred years later, and we are welcome to go
home. We will lift the drenched leaves up to the light in the
morning.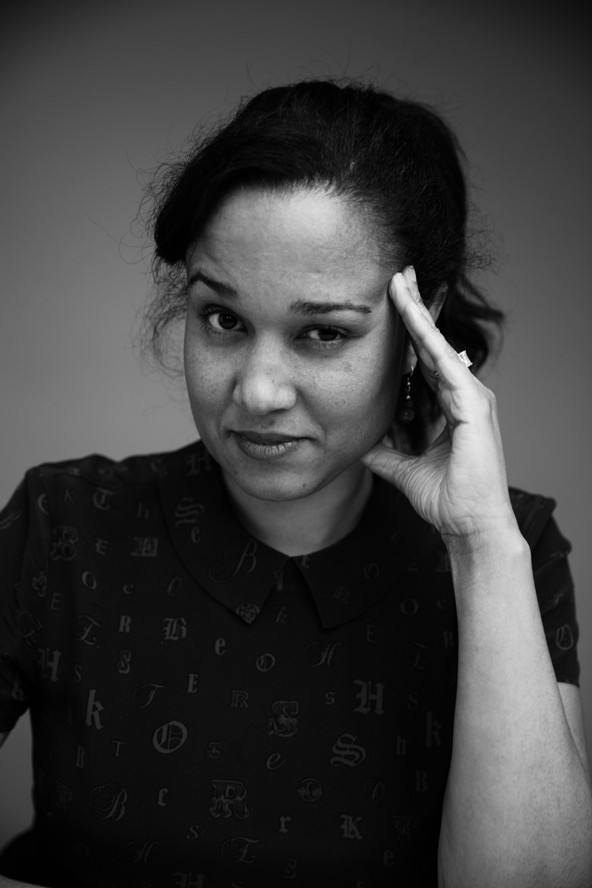 Why did you choose this work of art?
I chose Brâncuși's Bird in Space because as an object it's just so beautiful to me. It's one of the objects I just can't stop looking at. What was also interesting to me about the piece was its history and how it had become a controversial object, in terms of its arrival into the United States. And one of the things that compelled me as a poet was thinking about whether or not the object itself was more important, or the idea of the object, or the ideas that the object contained. And so I wanted to think about the different ways we could see a moment through different points of view that cannot all be reconcilable.
What was your approach to writing a poem about it?
My approach to writing the poem was to do research on the sculpture. But then I started thinking about the idea of Bird in Space. And how metonymical the sculpture actually is—how little of the object of bird is actually reflected in the work. I think more about the gestures that are associated with conjuring the idea of "bird." I wanted to think about the essence of things as it relates to small gestures that we might witness or experience, on a daily basis that are transformative only when we observe them.
Wendy S. Walters is the author of a book of prose, Multiply/Divide: On the American Real and Surreal and two books of poetry, Troy, Michigan and Longer I Wait, More You Love Me.