Five for Friday, written by a variety of MoMA staff members, is our attempt to spotlight some of the compelling, charming, and downright curious works in the Museum's rich collection.
I was out enjoying a few drinks recently when a friend informed me a sitcom had stolen my running gag. "[Popular network show]," he said, "had an episode where all the characters competed to see how many things they could touch at [uptown museum]…that's totally your bag!"
Ok, let's get one thing straight. I would never, EVER touch an antiquity or work of art, at MoMA or any other museum. Among other reasons—like the fact that it would be pretty embarrassing to be dragged out of a museum by security only to have it revealed that said museum employs me—I have way too much respect for museum conservators, those brainy scientists in a sea of liberal arts majors. They have the difficult task of protecting, preserving, and repairing artworks as they undergo the wear of being on display (including an occasional encounter with visitors' fingers, elbows, and backsides), and far be it from me to make their jobs any harder.
That said, I have been known to joke on occasion about my "touchy finger" tingling when I enter a gallery of particularly priceless works. And as one of my favorite Onion stories of all time reveals, clearly I'm not the only one who's wondered what it would be like to do the unthinkable. So with that in mind, I present the five works from MoMA's collection I'd touch, were it not expressly forbidden and a generally terrible idea.

Five Most Tactile Works in MoMA's Collection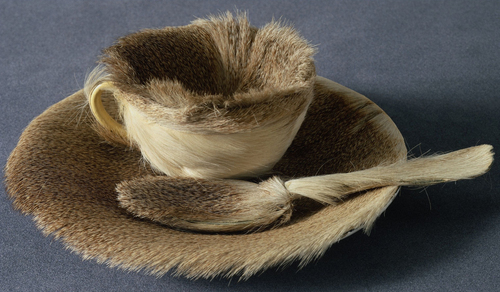 Meret Oppenheim. Object. 1936
Perhaps the single most notorious Surrealist object, Oppenheim created this sensuous, visually confounding work by covering an ordinary tea cup with the fur of a Chinese gazelle. Have you ever pet a Chinese gazelle? Me neither.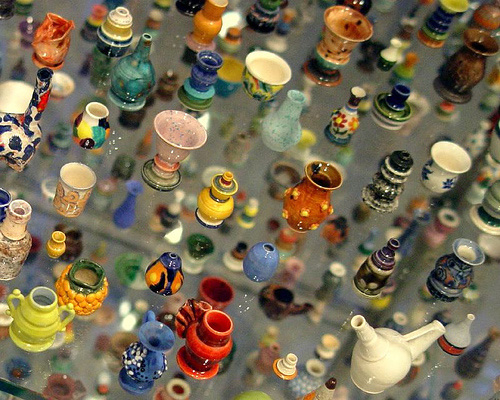 Charles LeDray. Oasis. 1996–2003. Photo by chrisjfry on Flickr
Maybe it's because I never had a dollhouse growing up—when LeDray's collection of miniature ceramic pots and vases, each more intricate than the next, was installed in the Contemporary Galleries upon the Museum's 2004 reopening, I had to visit it at least once a week. It's a good thing this one was under glass!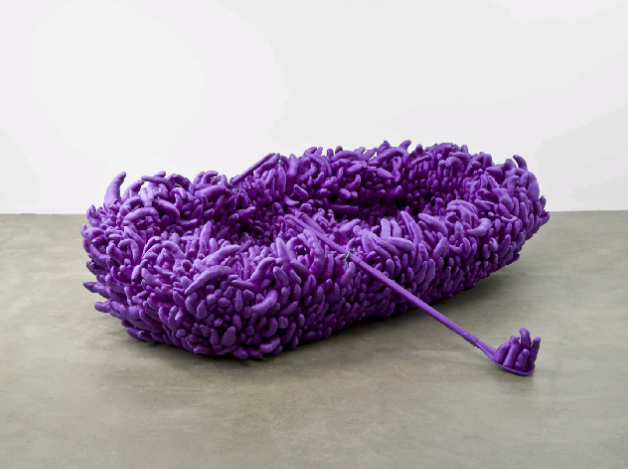 Yayoi Kusama. Violet Obsession. 1994
Like Oppenheim's fur-lined tea cup, this work draws its jarring effect from juxtaposing an object with an incongruous embellishment—in this case, soft purple fabric phalluses covering a rowboat. Also, I really want to sit in this thing.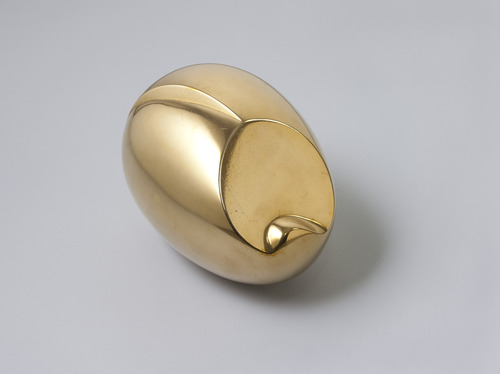 Constantin Brancusi. The Newborn. 1920
As my colleague Cara Manes recently shared, this work's gleaming surface and smooth curves made it a bit of a nightmare to photograph. But these same elements also make it one of the most sensually inviting works in our collection—I swear I'm not baby-crazy, but I wouldn't mind holding this one….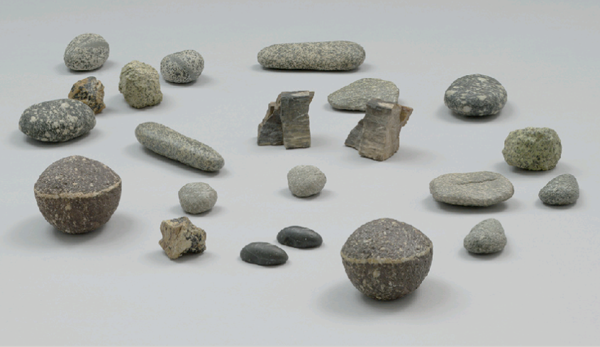 Vija Celmins. To Fix the Image in Memory. 1977–82
Celmins is an incredible draftsman, and her careful attention to surface detail is what makes this sculpture astounding. Each pair, eleven in all, comprises one actual rock and one bronze cast painted to resemble the original. Even at close range, they're nearly impossible to tell apart…and that's why I think, were this not a work of art, it would make a really fun parlor game.

Ah, it's fun to dream. And since I've indulged in a little exercise that would probably make their hair stand on end, I'll finish with a shout-out to our Department of Conservation. With the amount of science they've studied and the expertise they've amassed, I'll leave the actual touching up to them!