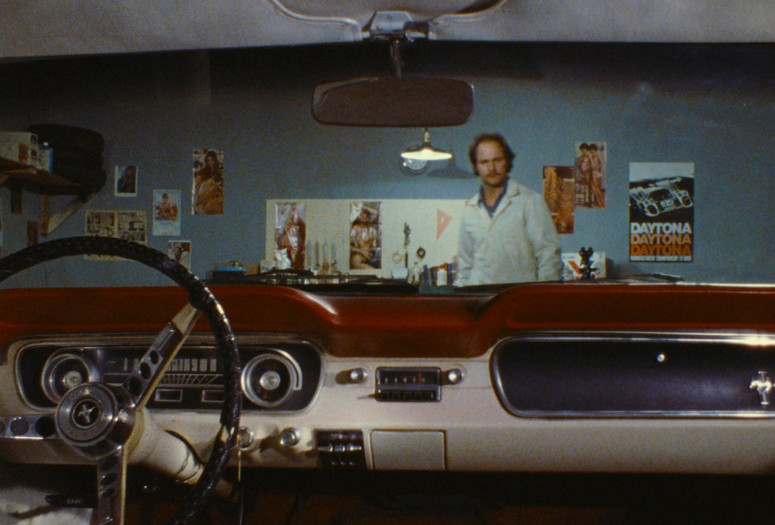 This event has reached capacity. Contact [email protected] to be added to the waitlist or for any additional questions.
Join us for a member-only screening of Miracle, followed by a live conversation with Ed Ruscha and artist Jim Ganzer. Ruscha's 1975 short film follows a day in the life of a slovenly mechanic (Ganzer) who becomes obsessed with fixing the faulty carburetor on a red Ford Mustang. Produced during a period of experimentation with novel materials and mediums, Miracle explores storytelling through the structure and conventions of cinema. This presentation of the recently restored film provides a unique opportunity to consider its significance within Ruscha's larger artistic practice.
Doors open at 6:00 p.m. and the screening will begin at 6:30 p.m. Please enter through the Lewis B. and Dorothy Cullman Education and Research Building at 4 W 54th Street. Advance registration is required and capacity is limited; reservation admits two and is nontransferable.
This event is open to members at the Explore category and above. Not a member? Join now to unlock a year of engaging content and events.
Questions? Please contact [email protected].
Accessibility


American Sign Language (ASL) interpretation and CART captioning is available for public programs upon request with two weeks' advance notice. MoMA will make every effort to provide accommodation for requests made with less than two weeks' notice. Please contact [email protected] to make a request for these accommodations.