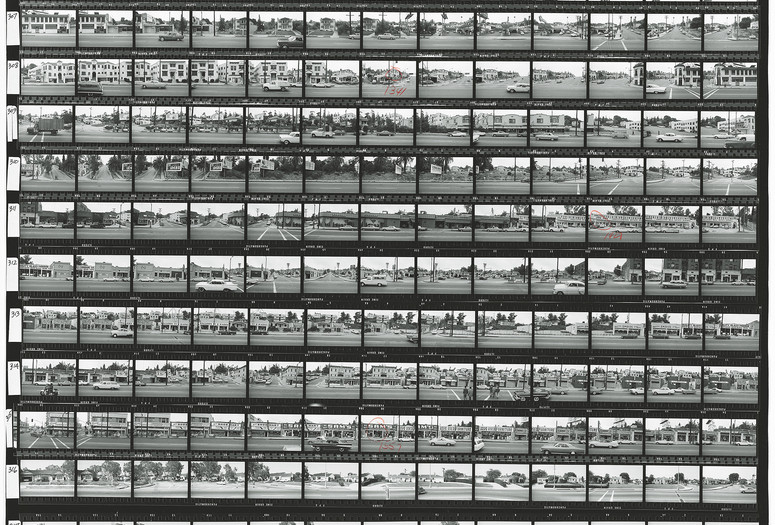 Since 1965, Ed Ruscha has extensively photographed various streets in Los Angeles. Now comprising over 750,000 images, the resulting project offers a compelling record of the city's metamorphosis and serves as a resource for scholars studying a range of subjects, from Ruscha's design training to demographic, architectural, and cultural changes across decades.
In conjunction with ED RUSCHA / NOW THEN, join Getty Research Institute senior research specialist Zanna Gilbert, art historian Jennifer Quick, and cultural historians Eric Avila and Josh Kun for a live online conversation about how Ruscha's unique archive captures his creative process and celebrates the layered history of Los Angeles.
This event is open to members at the Explore category and above. Not a member? Join now to unlock a year of engaging content and events.
Questions? Please contact [email protected].

Automated captioning is integrated through Zoom for all online programs. Live captioning is available for member programs upon request with two weeks' advance notice. We will make every effort to accommodate requests made with less than two weeks' notice. To request live captioning please contact us at [email protected].