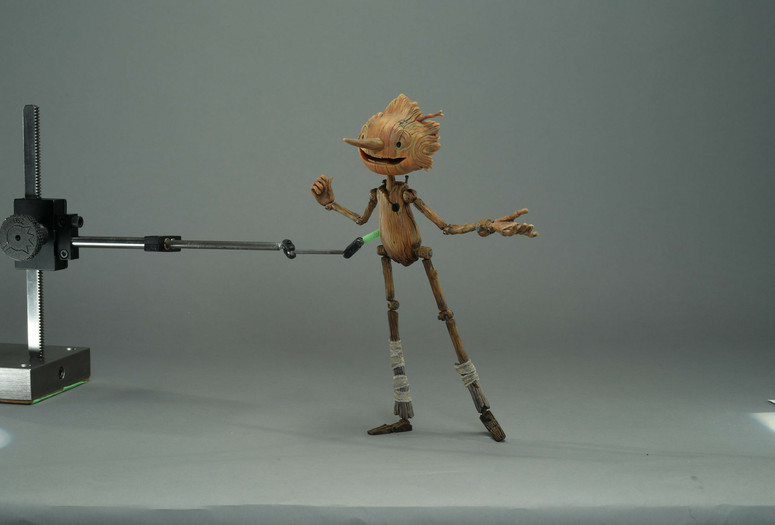 Descubra cómo se imaginaron y construyeron los personajes para la película de animación stop-motion Guillermo del Toro: Crafting Pinocchio. Luego, en familia, imaginen, planifiquen y creen su propio elenco de personajes en 3D. ¡También puede hacer que protagonicen su propia película stop-motion en casa (se compartirán las instrucciones)!
Solo se permitirá la asistencia de niños de siete a 14 años. Participan niños y adultos.
El programa se llevará a cabo en el Edificio de Educación e Investigación Cullman (Cullman Education and Research Building). Las familias participantes recibirán pases gratuitos para ver la exposición Guillermo del Toro: Crafting Pinocchio por su cuenta.
La inscripción se abre en línea el miércoles 1 de febrero a las 10:30 a.m.
Accesibilidad



Los dispositivos de asistencia auditiva FM (auriculares y lazos para el cuello para compatibilidad con T-Coil) están disponibles para amplificación de sonido.


La interpretación del lenguaje de señas americano (ASL, por sus siglas en inglés) está disponible para los programas públicos previa solicitud con dos semanas de anticipación. MoMA hará todo lo posible para brindar acomodo a las solicitudes realizadas con menos de dos semanas de anticipación. Comuníquese con [email protected] para solicitar estas adaptaciones.
Los baños para todos los géneros y familiares están ubicados en Cullman Mezzanine.
Para obtener más información sobre la accesibilidad en el MoMA, visite moma.org/visit/accessibility/. Para preguntas sobre accesibilidad o solicitudes de adaptaciones, envíe un correo electrónico a [email protected] o llame al 212-708-9805.
Volkswagen of America is proud to be MoMA's lead partner of learning and engagement.

Family Programs are made possible by the Samuel and Ronnie Heyman Family Endowment Fund.

Major support is provided by the William Randolph Hearst Endowment Fund, the Emily Fisher Landau Educator Fund, and the Charles A. Cuomo Education Endowment Fund.