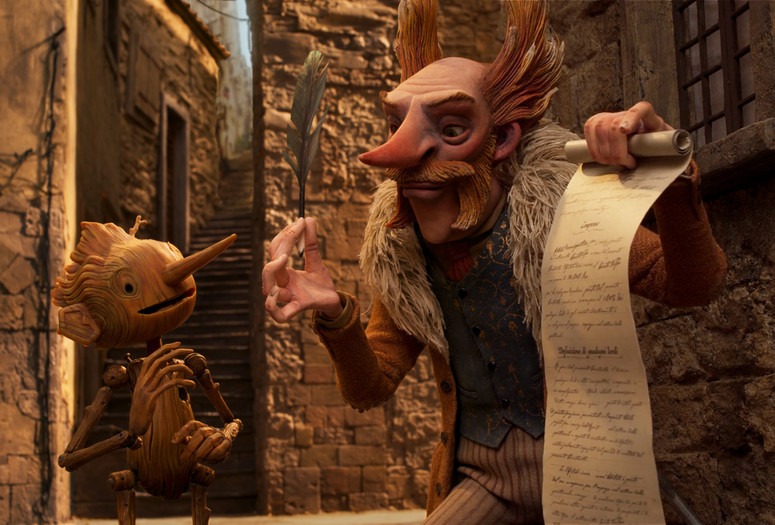 Join us for a member-only screening of Guillermo del Toro's Pinocchio, with a live introduction by the acclaimed director. In this reimagining of Carlo Collodi's classic story, now set in Fascist-era Italy, Pinocchio navigates the exploitative worlds of the military and the entertainment industry as he tries to find out what it means to be a good son. Del Toro's first feature-length foray into animation is a sweeping love letter to—and a towering achievement in—the craft of stop-motion animation, and celebrates righteous disobedience, chosen family, and what it means to be truly alive.
Doors open at 5:30 p.m. and the screening will begin at 6:30 p.m. Please enter through the Ronald S. and Jo Carole Lauder Building entrance at 11 West 53rd Street. Advance registration is required and capacity is limited; reservation admits two and is nontransferable.
This event is open to members at the Explore category and above. Not a member? Join now to unlock a year of engaging content and events.
This event has reached capacity, and we are unable to accept new reservations at this time. We will offer a standby line beginning at 5:30 p.m. on the day of the event. For any other questions, please contact [email protected].
Accessibility


American Sign Language (ASL) interpretation and CART captioning is available for public programs upon request with two weeks' advance notice. MoMA will make every effort to provide accommodation for requests made with less than two weeks' notice. Please contact [email protected] to make a request for these accommodations.