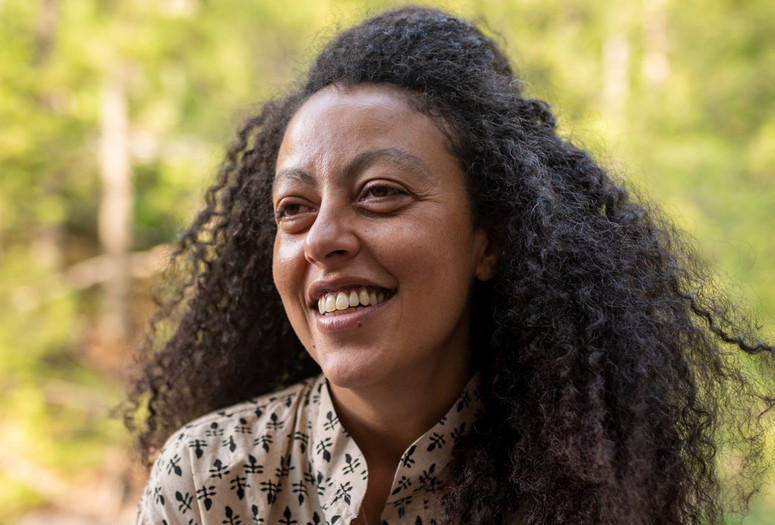 Join Sarah Workneh for a participatory discussion drawing on the legacy of the Just Above Midtown gallery. More details on this program are forthcoming.
Art and Practice workshops bring together artists and art workers at all stages of their careers to learn from each other. This season is organized in conjunction with Just Above Midtown: Changing Spaces, and is inspired by the Just Above Midtown (JAM) gallery's support of Black artists and artists of color, and its cultivation of a wide and diverse public for their work. In the spirit of JAM's The Business of Being an Artist professional-development programs, each session will offer opportunities to exchange ideas and knowledge.
This in-person program is for anyone who identifies as an artist or art worker. It will be followed by a casual reception. This program is free, but an application form is required. Registration will open on December 15. To keep the conversation intimate, registration is limited and applications will be accepted on a rolling basis. For more information, please contact [email protected].
Sarah Workneh has worked in alternative education spaces for artists for over 20 years. She has served as codirector of the Skowhegan School of Painting & Sculpture since 2010. Workneh has published a variety of texts—most recently an essay on participatory education and a catalogue essay on radical education published by the New Museum. In 2020, she partnered with Linda Goode Bryant and Project EATS to convert one of the organization's farms to a food pantry in New York City's Brownsville neighborhood.
Accessibility



FM assistive-listening devices (headsets and neck loops) are available for sound amplification. Neck loops are available to use with these devices. Neck loops do not work with hearing aids without T-coil technology.
Chairs with backs will be used for seating.

All-gender restrooms are located nearby.


American Sign Language (ASL) interpretation and live captioning is available for public programs upon request with two weeks advance notice. MoMA will make every effort to provide accommodation for requests made with less than two weeks notice. Please contact [email protected] to make a request for these accommodations.
Art and Practice is a series of seminars and workshops that bring together artists at all stages of their careers. Together they explore the challenges and possibilities of sustaining a creative life.
Volkswagen of America is proud to be MoMA's lead partner of learning and engagement.

Access and Community Programs are supported by the Stavros Niarchos Foundation (SNF).

Leadership support for Adult and Academic Programs is provided by the Carroll and Milton Petrie Education Program Endowment, and Lewis B. and Dorothy Cullman Education and Research Endowment.

Major funding is provided by the Agnes Gund Education Endowment Fund for Public Programs, The Junior Associates of The Museum of Modern Art Endowment for Educational Programs, and the Jeanne Thayer Young Scholars Fund.

Additional support is provided by Gretchen Jordan.