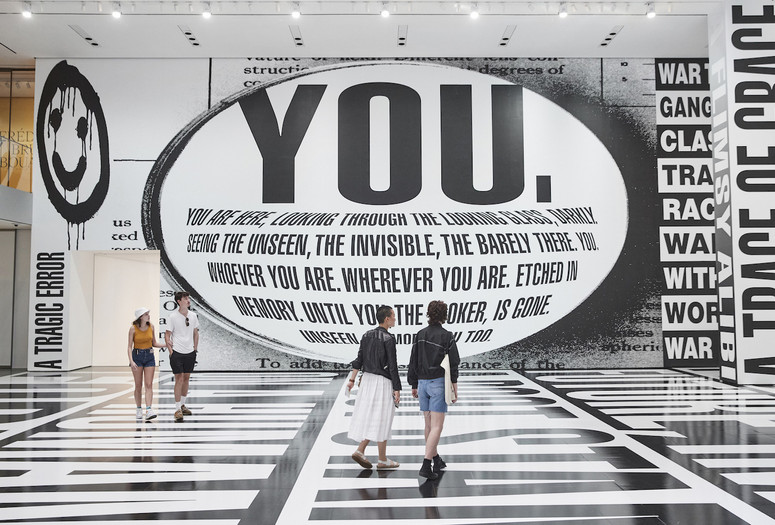 Enjoy after-hours access to some of our most popular exhibitions. Stop by to experience our brand-new Barbara Kruger exhibition, catch Frédéric Bruly Bouabré: World Unbound before it closes, and enjoy exclusive access to Matisse: The Red Studio and the fourth-floor Dynamic Collection galleries. Plus, take a moment to unwind in the Abby Aldrich Rockefeller Sculpture Garden and treat yourself to a drink at the Garden Bar.
Please register in advance and purchase guest tickets, if needed, by selecting the program date and your preferred time slot (6:30 or 7:30 p.m.). Members at the Explore category may bring one complimentary guest without reserving guest tickets; members at the Supporting category and above may bring up to four complimentary guests without reserving guest tickets. Enter through the main entrance of the Rockefeller Building at 11 West 53rd Street only.
This event is open to all members except those at the Annual Pass category. Not a member? Join now to unlock a year of engaging content and events.
Questions? Please contact [email protected].