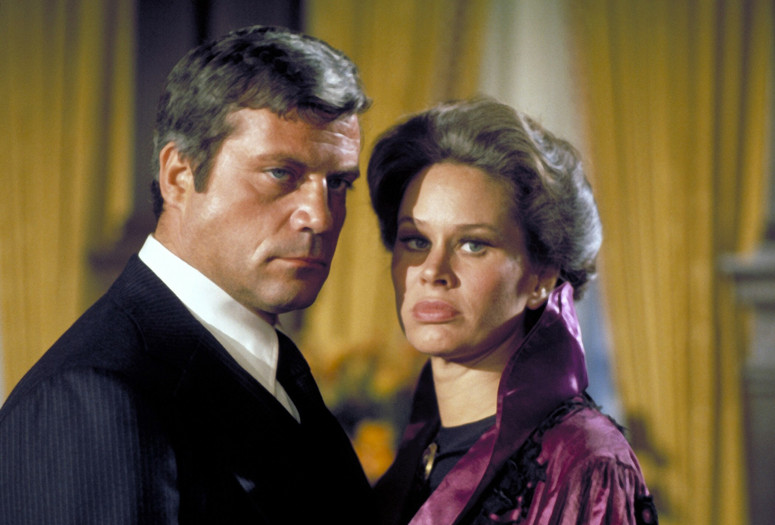 Burnt Offerings. 1976. USA. Directed by Dan Curtis. Written by Dan Curtis and William F. Nolan, based on novel by Robert Marasco. With Karen Black, Oliver Reed, Burgess Meredith, Eileen Heckart, Lee H. Montgomery, Dub Taylor, Bette Davis. 16mm. 116 min.
Based on Robert Marasco's chilling novel, Dan Curtis's Burnt Offerings visualizes domesticity in a very frightful manner. Desperate to escape the city, Ben and Marion Rolf and their young son, David, take over a dilapidated house for the summer to get some much needed family time. The house fits their small budget, but there's a catch: they have to take care of the old recluse "Mrs. Allardyce" during their stay. They soon discover the house has a mysterious will of its own, as it methodically absorbs the life force from its inhabitants in order to complete its ritualistic rejuvenation. In the role of Marion Rolf, Karen Black plays a woman who becomes obsessed, and possessed, by a house; leaving her family behind for a new role as "mother." Released during the second wave of feminism, Burnt Offerings dramatizes a patriarchal fear of women's independence by imagining them forcefully—and permanently—consumed with caretaking of the home.
Meet the Eye. 2009. USA. Written and directed by Aïda Ruilova. With Karen Black. 7 min.
Confined in a bedroom together, two people are stuck in an endless, otherworldly exchange.