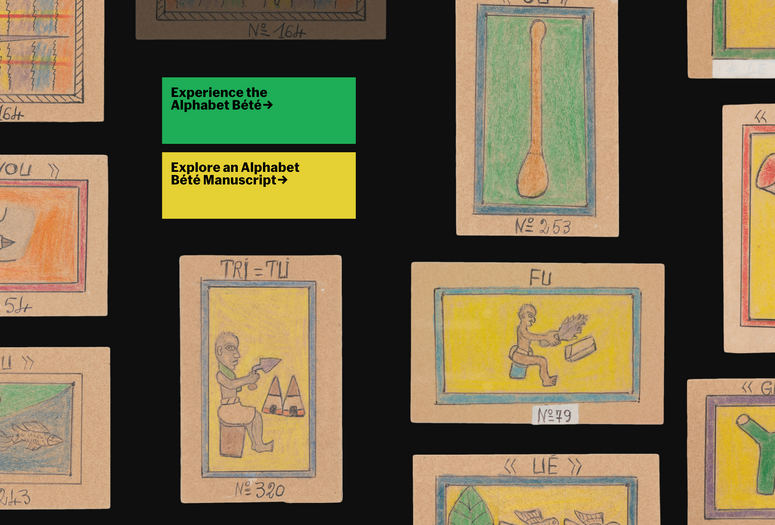 Throughout his long career, Frédéric Bruly Bouabré dedicated himself to an ambitious project: the invention of the first written syllabary for the Bété people, an ethnic group in present-day Côte d'Ivoire to which the artist belonged. In the new exhibition Frédéric Bruly Bouabré: World Unbound, the syllabary comes to life through an interactive digital platform that allows visitors to write in Bété using the artist's system of pictograms and drawings. At this month's Roundtable, join exhibition curators Ugochukwu-Smooth C. Nzewi and Erica DiBenedetto for a live online conversation with Dan Shields and Adam Squires from CHIPS, the design studio that created the platform, about their work to help realize Bouabré's vision for the universal application of his syllabary.
This event is open to members at the Explore category and above. Not a member? Join now to unlock a year of engaging content and events.
Questions? Please contact [email protected].

Automated captioning is integrated through Zoom for all online programs. Live captioning is available for member programs upon request with two weeks advance notice. We will make every effort to provide accommodation for requests made with less than two weeks notice. To request live captioning please contact us at [email protected].