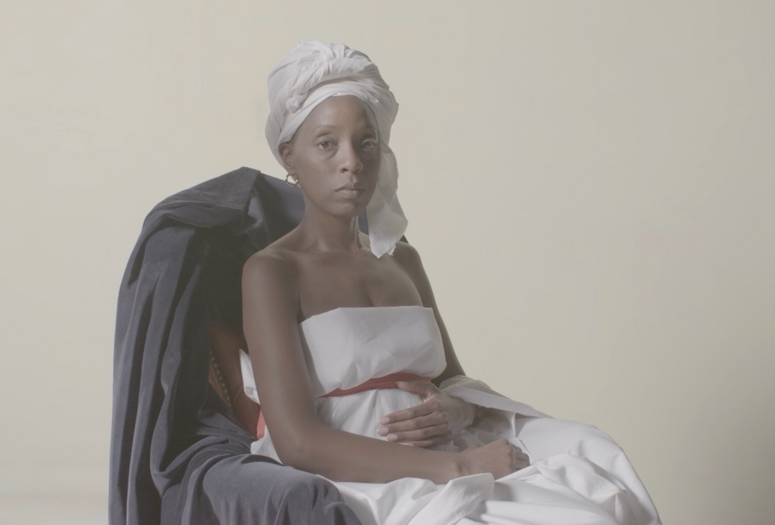 Virtual Cinema screenings are available exclusively to MoMA members. Not a member? Join today and start streaming.
Prism. 2021. Belgium. Directed by Eléonore Yameogo, An van. Dienderen, Rosine Mbakam. In French; English subtitles. 78 min.
This collaborative documentary is a riveting assessment of structural racism within the film industry. How do we talk about a cinematic gaze without considering the lens itself? Starting from technical conventions that led cameras to be calibrated to white skin, three filmmakers unravel how moviemaking technology can create and perpetuate racial bias. Alternating between personal, historical, and philosophical reflections, the film's segments are united by intimate, probing exchanges among the directors: the Belgian An van. Dienderen, the Cameroonian Rosine Mbakam, and Eléonore Yameogo from Burkina Faso. While delivering a sobering message, the filmmakers' discursive journey also lets great moments of beauty and play shine through, like a recurring tableau vivant restaging Marie-Guillemine Benoist's 1800 painting Portrait of Madeleine, or the droll setup that puts a camera in the interview seat.
Virtual Cinema is not available to Annual Pass members. Virtual Cinema screenings are not available outside the US.