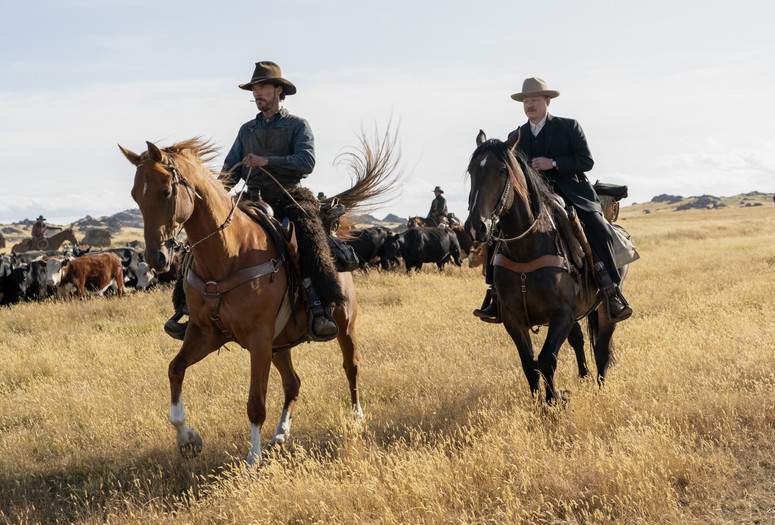 The Power of the Dog. 2021. Australia/New Zealand. Written and directed by Jane Campion. With Benedict Cumberbatch, Kirsten Dunst, Jesse Plemons, Kodi Smit-McPhee. 35mm. 127 min.
Tickets for in-person films are available to members at the Explore category and above beginning two weeks before each screening. Additional tickets will be released, to members as well as the general public, one week before each screening.
The West is filled with haunting melodies, but there are few as ominous as the lonesome whistle of Phil Burbank. Piped to precision with simmering aggression by Benedict Cumberbatch, Phil is the classic Western cowboy. In his own words, "Tell them that I stink…and I like it." His presence looms large over every acre of the ranch he shares with his soft-mannered brother (Jesse Plemons). Phil perceives the appearance of his brother's new fiancée, Rose, and her son, Peter (played with delicacy by Kirsten Dunst and Kodi Smit-McPhee) as a calamitous threat. An unexpected game of wits breaks out between the two factions of the family, and the prospect of unification rests upon the knife's edge between compassion and retribution. With New Zealand doubling for 1920s Montana, and Jane Campion's faultless hands at the helm, The Power of the Dog is a revisionist Western of the highest order—it not only tears down the genre's complicated history, but constructs a new narrative from its timber.