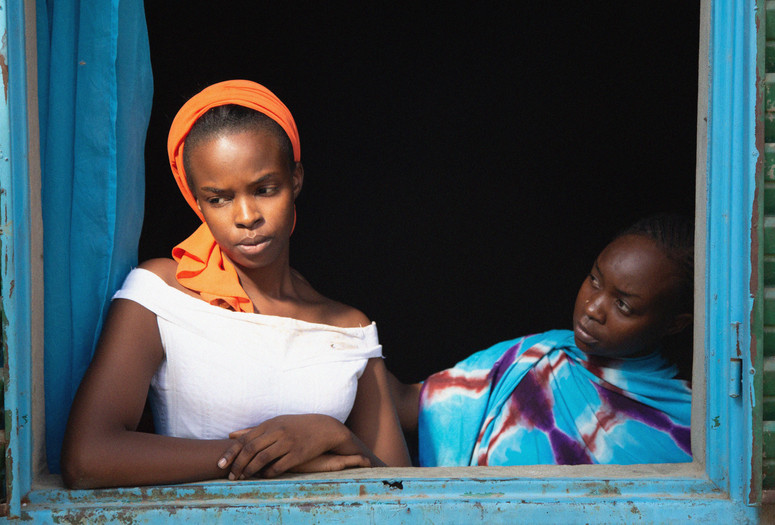 Lingui, the Sacred Bonds. 2021. France/Germany/Belgium/Chad. Written and directed by Mahamat-Saleh Haroun. With Achouackh Abakar, Rihane Khalil Alio, Mounira Michala. New York City premiere. In French; English subtitles. 87 min.
Tickets for in-person films are available to members at the Explore category and above beginning two weeks before each screening. Additional tickets will be released, to members as well as the general public, one week before each screening.
MoMA has long championed the work of Chadian filmmaker Mahamet-Saleh Haroun, presenting a theatrical run in 2017 of his documentary Hissein Habré: A Chadian Tragedy and, in previous years, such award-winning fiction features as Abouna, Daratt, and A Screaming Man. Haroun's celebrated gifts as a storyteller lie, in part, in his quiet, tender intelligence and in the anguished uncertainty of his characters' moral and social predicaments. This is painfully so in his latest film, Lingui (which premiered in competition at this year's Cannes Film Festival), in which Chadian women must go to the furthest lengths of secrecy and bravery to protect one another from harm. When Maria (Rihane Khalil Alio) is discovered pregnant at 15, she is abandoned by her father and expelled from her school. Unlike her own single mother Amina (Achouackh Abakar Souleymane), who had Maria out of wedlock and was consequently cast out by her conservative Muslim family, Maria chooses to get an illegal abortion, risking imprisonment to chart a life of independence rarely afforded to women.