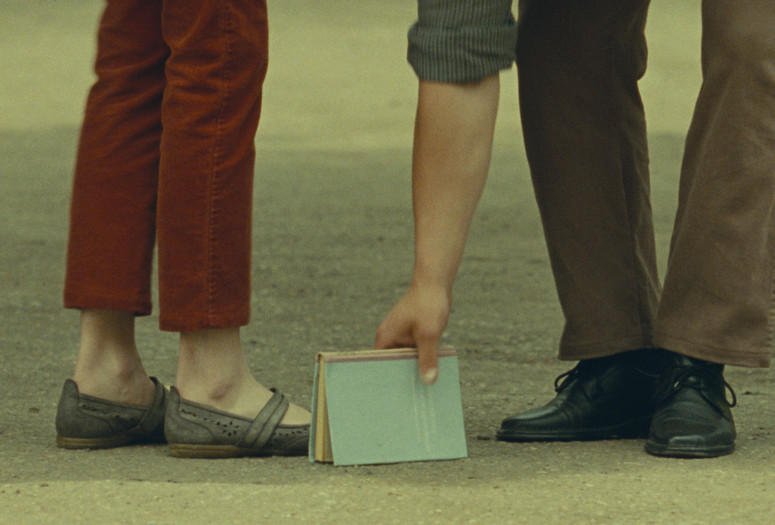 What Do We See When We Look at the Sky? 2021. Georgia/Germany. Written and directed by Alexandre Koberidze. With Giorgi Ambroladze, Oliko Barbakadze, Giorgi Bochorishvili. In Georgian; English subtitles. 150 min.
Tickets for in-person films are available to members at the Explore category and above beginning two weeks before each screening. Additional tickets will be released, to members as well as the general public, one week before each screening.
Few experiences in a cinema this year have inspired us to connect once more with the world—and with one another—quite like What Do We See When We Look at the Sky? Alexandre Koberidze's latest feature is a love story gone awry, the tale of a Georgian city, a meditation on the seen and the unseen, chance and fate, the mundane and the sublime—in short, the film is an epiphany that inspires us to look beyond the fear and isolation that have reshaped our lives to notice…what? That stray dog, those red pants, the play of a soccer ball, the caress of a breeze.