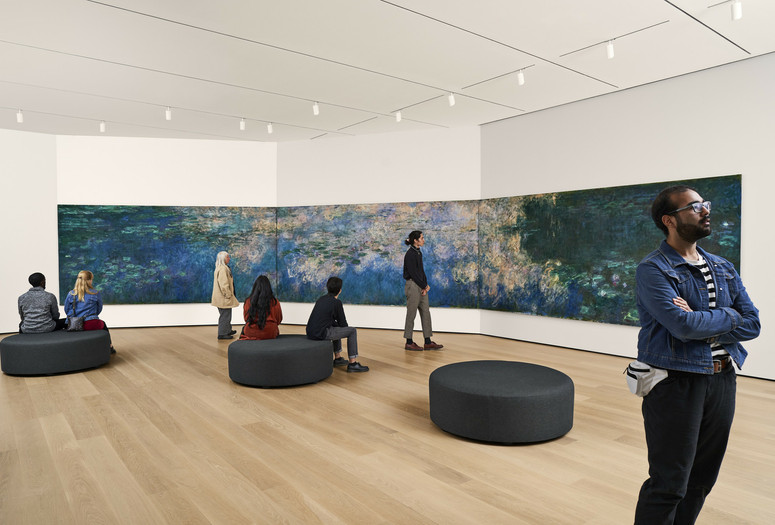 On Saturday and Sunday mornings from 9:30 to 10:30 a.m., the Museum is open to members and their guests only. Start your weekend with a serene stroll through the second-floor collection galleries, Guillermo del Toro: Crafting Pinocchio, Just Above Midtown: Changing Spaces, and Meret Oppenheim: My Exhibition before they open to the public.
Not a member? Join today.
Corporate Members and their guests are welcome, and are not required to reserve timed tickets. Standard methods of admission apply. For more information, please email [email protected].