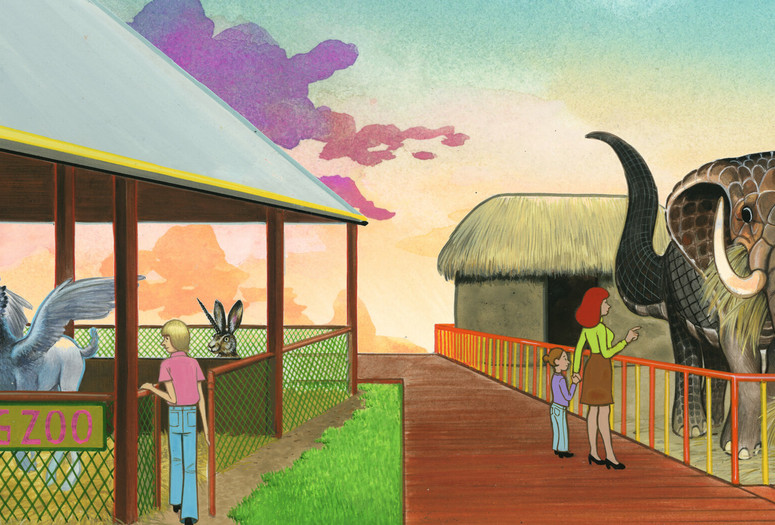 Virtual Cinema screenings are available exclusively to MoMA members. Not a member? Join today and start streaming.
Cryptozoo. 2021. USA. Written and directed by Dash Shaw. With Lake Bell, Michael Cera, Emily Davis. 95 min.
Comic artist Dash Shaw (creator of the cult graphic novel Bottomless Belly Button and the 2016 film My Entire High School Is Sinking into the Sea) builds a kaleidoscopic world through intricate hand-drawn animation in this exploration of interspecies relationships and human greed. In 1970s California, a hippie couple deep in the forest stumble upon a *Cryptozoo*—an enclosure where conservationist Joan (Grace Zabriskie) has gathered a pastiche of mythical creatures, known as cryptids, from the world over. Meanwhile, Lauren (Lake Bell), a veterinarian with a special childhood connection to the gentle, dream-eating cryptid Baku, searches for the missing creature before it falls into the hands of the military. Among the most visually innovative animated films in recent memory, Cryptozoo uses a beautifully rendered world to navigate moral ambiguity and ideas of utopia.
Virtual Cinema is not available to Annual Pass members. Virtual Cinema screenings are not available outside the US.