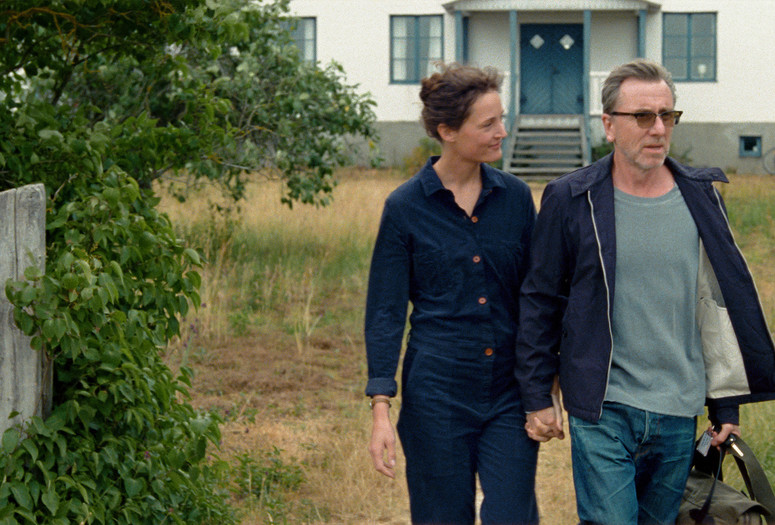 Bergman Island. 2021. France/Belgium/Germany/Sweden/Mexico. Written and directed by Mia Hansen-Løve. With Vicky Krieps, Tim Roth, Mia Wasikowska. In French, Swedish; English subtitles. 112 min.
Tickets for in-person films are available to members at the Explore category and above beginning two weeks before each screening. Additional tickets will be released, to members as well as the general public, one week before each screening.
During an artists' residency on Fårö, the starkly beautiful Swedish island where Ingmar Bergman lived and filmed Scenes from a Marriage and Hour of the Wolf, Chris (Vicky Krieps) and Tony (Tim Roth) begin to question the limits of their creative and romantic lives. Mia Hansen-Løve (Eden, Things to Come) muses on Bergman's own obsessions with love, death, God, and art with the lightest of touches—no slavish homage or anxiety of influence here—as Chris narrates the first draft of her own script about first love and her characters (Mia Wasikowska, Anders Danielsen Lie) take on a life of their own.