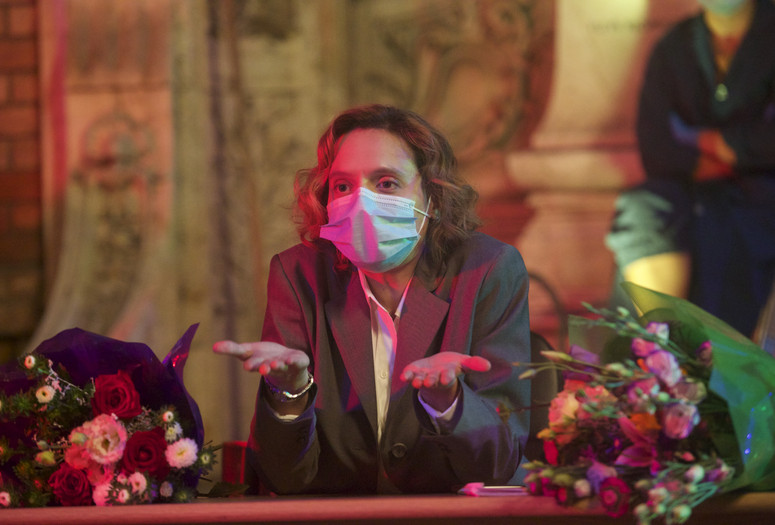 Bad Luck Banging or Loony Porn. 2021. Romania/Luxembourg/Czech Republic/Croatia. Written and directed by Radu Jude. With Katia Pascariu, Nicodim Ungureanu, Claudia Ieremia. In Romanian; English subtitles. 106 min.
Tickets for in-person films are available to members at the Explore category and above beginning two weeks before each screening. Additional tickets will be released, to members as well as the general public, one week before each screening.
Winner of this year's Golden Bear at the Berlin Film Festival, Bad Luck Banging is itself a bear of a film, hurling all forms of satirical outrage and orgiastic outbursts at the religious, political, and sexual hypocrisies of contemporary Romanian society. A teacher at a Bucharest high school is put on trial when her husband inadvertently uploads their private sex tape onto the Internet. This, in turn, inspires director Radu Jude (Aferim!, The Happiest Girl in the World) to conduct his own bonfire of the vanities: a withering montage of crimes against humanity throughout the ages that only deepens the film's profound absurdities.