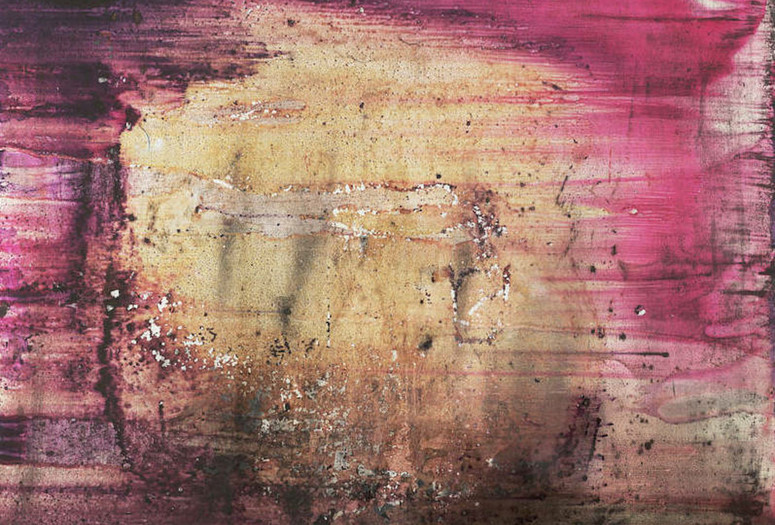 In celebration of Asian American and Pacific Islander Heritage month, join a conversation with MoMA education staff as they explore ways of finding connections to Asian and Asian American stories through art. As education staff who are part of the Asian diaspora, Francis Estrada, Lyn Hsieh, and Mia Rubin share a common passion for presenting stories, lived experiences, and perspectives that are usually underrepresented in the art historical canon. Many of us have been trained to frame historical narratives as binaries, such as East vs West, so we would like to invite you to join us in reframing these ideas from various perspectives through shared close looking and conversation. The presenters will share their personal connections to selected works by Song Dong, Dinh Q Le, James Rosenquist, and Tsuruko Yamazaki.
In Shifting Perspectives, MoMA staff, artists, and art professionals facilitate casual conversations about their experiences finding personal connections with artwork. Together, we will learn about selected artworks and discuss questions related to themes and ideas that resonate with the group. No experience with or prior knowledge of art history is required. Grab your favorite drink and log on!
Register online for the session on Thursday, May 20, 5:30–7:00 EDT.
Francis Estrada is an educator for School and Teacher Programs at MoMA and an artist who interrogates how visual cues found in historical photographs, mass media, political propaganda, and personal archives influence or inflect social or cultural narratives.
Lyn Hsieh is the department manager of the Education Department at MoMA, where she manages resources and infrastructure for staff to deliver their creative ideas and serve the public. As an immigrant from Taiwan, Lyn is fascinated by the various narratives and is constantly reshaping her own perspective.
Mia Rubin is the public programs intern in the Education department at MoMA and an artist who explores Asian American and adoptee identity through print and textile design. As a Chinese adoptee, Mia is interested in unpacking and understanding ancestry and questions surrounding chosen family, belonging, and who tells adoptee stories.
Accessibility

This session will have live CART captions. A PDF of the presentation will be distributed to all participants 24 hours prior to the program. American Sign Language (ASL) interpretation and live captioning are available with two weeks' advance notice, contingent on service provider availability. For more information on accessibility at MoMA please visit moma.org/access. For accessibility questions or accommodation requests please email [email protected] or call (212) 708-9781.
This session will be led virtually through Zoom, a free video-conferencing software. Participants are encouraged to use a computer, smart phone, or tablet with a camera and Internet access, if possible. Participants may also dial in using a phone line. Participants will receive a Zoom link upon registering.




Volkswagen of America is proud to be MoMA's lead partner of education.

Generous support for Adult and Academic Programs is provided by the Agnes Gund Education Endowment Fund for Public Programs, The Junior Associates of The Museum of Modern Art Endowment for Educational Programs, and the Jeanne Thayer Young Scholars Fund. Additional support is provided by the Annual Education Fund.