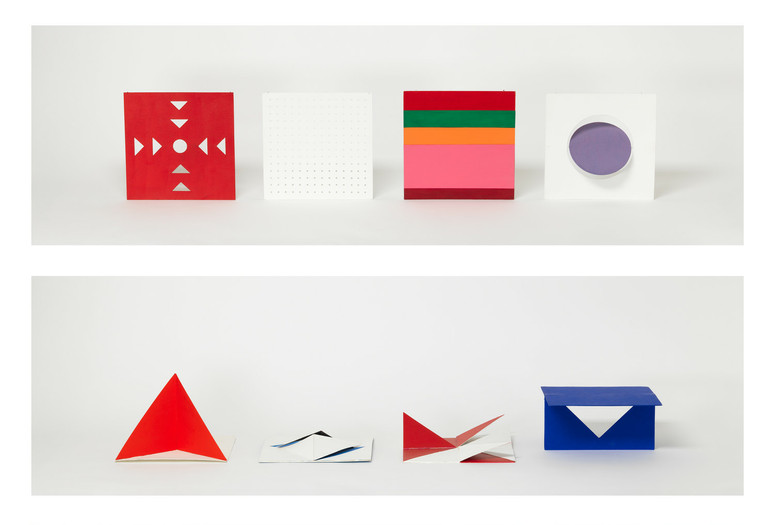 Queer Art Chats are a chance to build community among people interested in queer perspectives and art. No specialized understanding of art, art history, or queer theory is required; you already have all the knowledge you need to participate!
Each one-hour online session is an opportunity for a group to view and discuss works from MoMA's collection. Participants and facilitators will work together to generate ideas about these works, highlighting LGBTQ+ perspectives.
There are limitless ways of looking at art! In this Queer Art Chat we'll explore abstract works by South American artists by using a queer gaze to see what new possibilities, potentials, and capacities arise from this perspective. This session is led by Abed Haddad and Githan Coopoo.
Register online for the session on Monday, April 12, 1:30 p.m. EST
Register online for the session on Wednesday, April 14, 5:30 p.m. EST
Githan Coopoo is a self-taught designer, specializing in clay-based jewelry, who lives and works in South Africa.
Abed Haddad is a conservation scientist at MoMA who studies artists' materials, their histories, and their uses.
Accessibility

This session will have software-generated closed captions. A PDF of the presentation will be distributed to all participants 24 hours prior to the program. American Sign Language (ASL) interpretation and live captioning are available with two weeks' advance notice, contingent on service provider availability. For more information on accessibility at MoMA please visit moma.org/access. For accessibility questions or accommodation requests please email [email protected] or call (212) 708-9781.
This session will be led virtually through Zoom, a free video-conferencing software. Participants are encouraged to use a computer, smart phone, or tablet with a camera and Internet access, if possible. Participants may also dial in using a phone line. Participants will receive a Zoom link upon registering.



Volkswagen of America is proud to be MoMA's lead partner of education.

Generous support for Adult and Academic Programs is provided by the Agnes Gund Education Endowment Fund for Public Programs, The Junior Associates of The Museum of Modern Art Endowment for Educational Programs, and the Jeanne Thayer Young Scholars Fund. Additional support is provided by the Annual Education Fund.