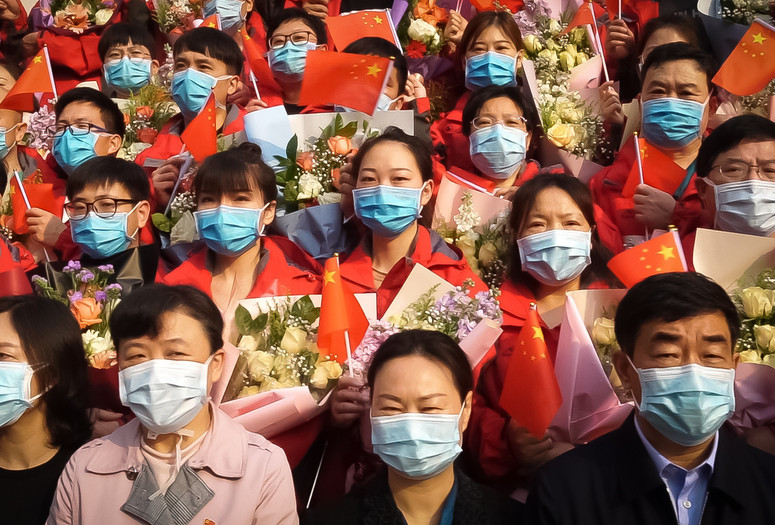 Virtual Cinema screenings are available exclusively to MoMA members. Not a member? Join today and start streaming.
In the Same Breath. 2021. USA. Directed by Nanfu Wang. New York premiere. In English, Mandarin; English subtitles. 95 min.
Sparked by her own experience at the start of the pandemic, Nanfu Wang's sobering account of the coronavirus, from its outbreak in Wuhan to the deadly spread in the United States, is uniquely informed by her binational perspective. Through on-the-ground footage captured by camera operators and anonymous citizen journalists, surveillance video, and Chinese news media, Wang brings to life a harrowing narrative about the pandemic's onset: while the virus was spreading, information about the pandemic wasn't—thanks to the Chinese propaganda machine, of which Wang finds clear-eyed echoes stateside just a few months later. Diaristic in feel, the film is intimate enough to honor the unfathomable cost to front-line hospital workers and mourning families in both nations. At the same time, Wang shrewdly crafts a systemic argument around misinformation, political power, and nationalism that will remain urgent beyond our current moment. Courtesy HBO Documentary Films
Virtual Cinema is not available to Annual Pass members. Virtual Cinema screenings are not available outside the US.