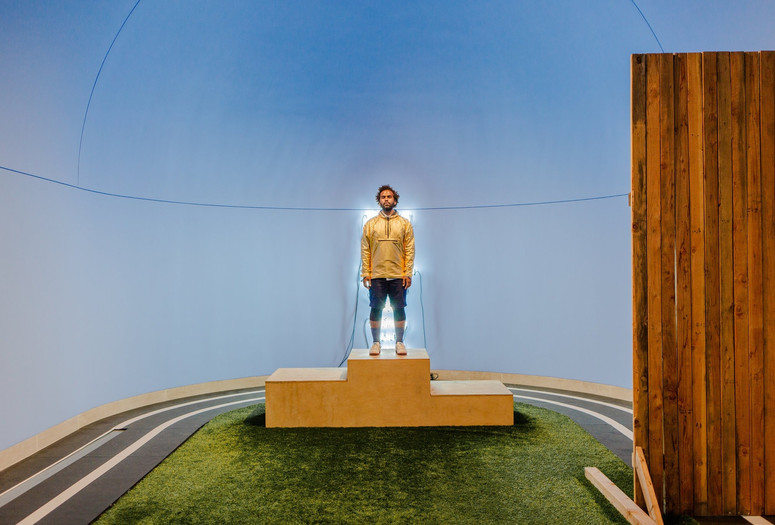 Visual and performance artist EJ Hill discusses elements of his practice in relation to Pope.L's work, on the occasion of member: Pope.L 1978–2001. The conversation is moderated by Danielle Jackson, a curatorial assistant in the Department of Media and Performance. This is the second in a four-part series that invites artists working in dance and performance to discuss how Pope.L has influenced their work.
EJ Hill's work incorporates painting, writing, installation, and performance to elevate bodies and amplify voices that have long been rendered invisible and inaudible by oppressive social structures. This multifaceted approach often stems from an endurance-based performance practice in which Hill pushes his physical and mental limits as a way to expand the conditions, parameters, and possibilities that determine a body.
This program is designed for adult participants.