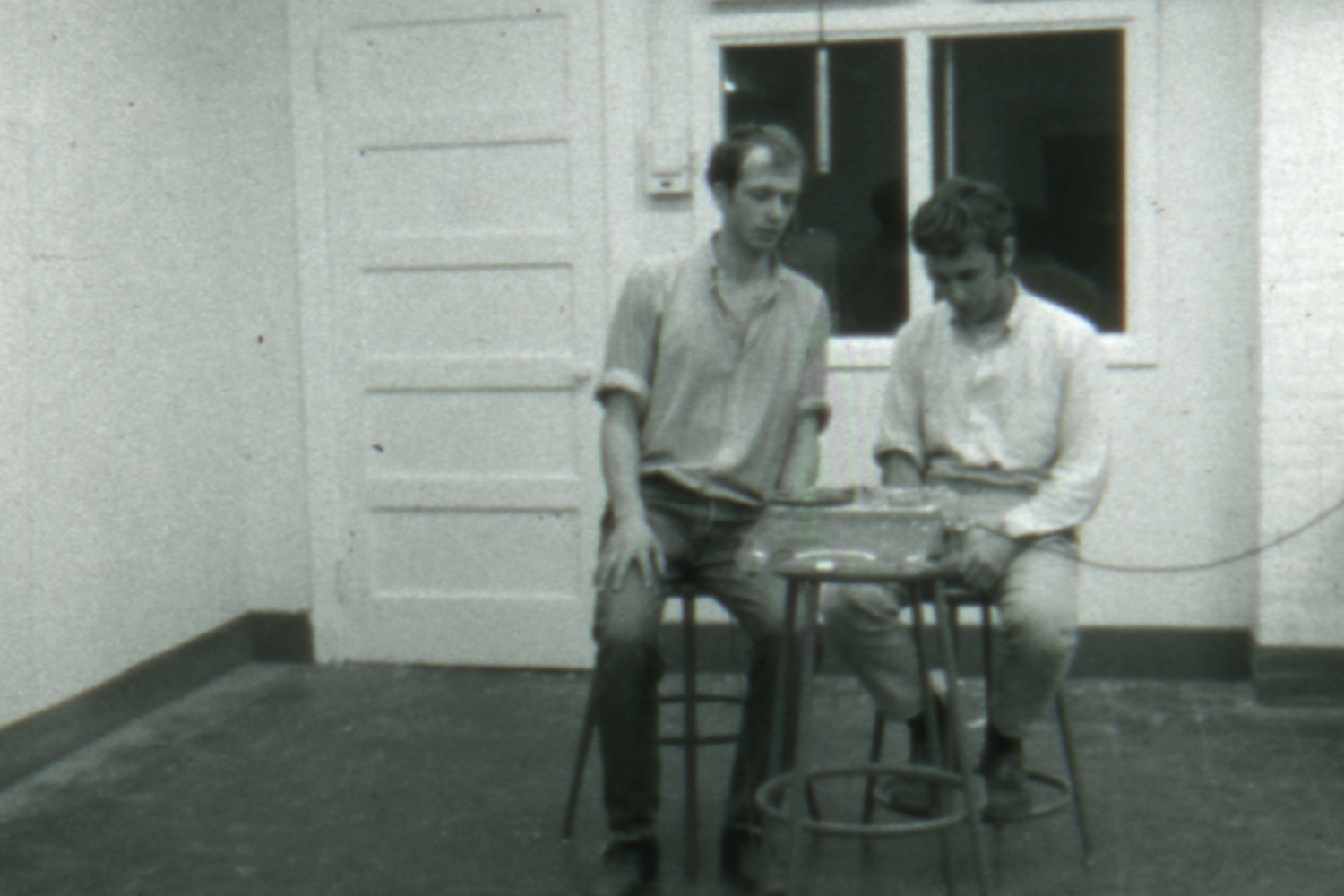 Performance and the melodrama of everyday life take on new meaning in each of these films. Ingenious animations by Suzan Pitt and Pat O'Neill conjure absurd, humorous moments of tension, unfolding anywhere from the marital bed to around a bowl of fruit. George Kuchar and Morgan Fisher offer films-within-a-film of diametrically opposed tones, but with similar things to say about the affair of artistic creation. Kuchar's fleshy camp lament and Fisher's cool, forensic recording of image-making, made within two years of one another, make for a colorful juxtaposition from the late 1960s. The final pairing of the program revolves around performing artists onscreen: Stuart Sherman's freewheeling portrayal of Black-Eyed Susan striking poses around town and delivering soliloquies in front of Charles Ludlam's Ridiculous Theater Company; and Neelon Crawford's 1977 portrait of acclaimed dancer and choreographer Jane Comfort over the course of her pregnancy, a revelatory, evocative treatment of the body over time. Crawford's final film, which joins an exploration of the body in movement and motherhood with the filmmaker's enduring interest in composition and perception, is presented in a brand-new MoMA preservation. Program approx. 65 min
Crocus. 1971. USA. Directed by Suzan Pitt. Print courtesy the Academy Film Archive. Preserved by the Academy Film Archive. 16mm. 6:30 min.
Last of the Persimmons. 1972. USA. Directed by Pat O'Neill. 16mm. 6 min.
Hold Me While I'm Naked. 1966. USA. Directed by George Kuchar. With Kuchar, Donna Kerness, Andrea Lunin, Hope Morris, Steve Packard. 16mm. 15 min.
The Director and His Actor Look at Footage Showing Preparations for an Unmade Film (2). 1968. USA. Directed by Morgan Fisher. With Fisher, Paul Morrison. 16mm. 15 min.
Black-Eyed Susan (Portrait of an Actress). 1989. USA. Directed by Stuart Sherman. With Black-Eyed Susan, Barrie Wild. Preserved by The Museum of Modern Art and Anthology Film Archives with support from the National Film Preservation Foundation. 16mm. 9 min.
For the Spider Woman. 1977. USA. Directed by Neelon Crawford. With Jane Comfort. Preserved by The Museum of Modern Art with support from the Celeste Bartos Fund for Film Preservation. DCP. 15 min.