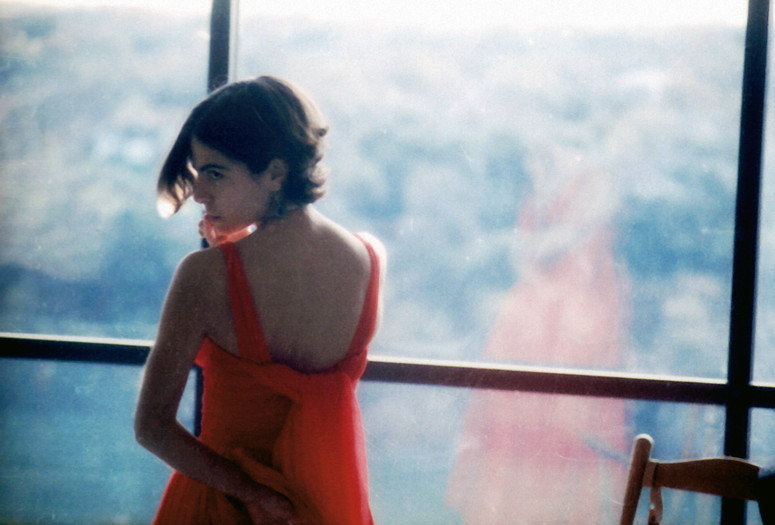 Cineprobe advanced into the 21st century with the curatorial platform, well into its third decade, of supporting artists across several generations. On display in the 2001–02 season (in the series' final months): budding Greek auteur Athina Rachel Tsangari presented her first feature between a 40th anniversary salute to the Film-Makers' Cooperative and an evening with Andrew Noren. Tsangari's sprawling, elegant debut traces the peregrinations of Petra Going, a cyborg who travels from city to city collecting experiences for a corporate data bank. Filmed over a half decade, The Slow Business of Going ingeniously melds improvisation and autobiography with elements of travelogue, science fiction, and media art. Perfectly attuned to early Web culture and eerily predicative of today's techno-nomadism, the film also reveals in its ambitious construction an artist whose accomplishments across video design, production, direction, writing, and more defy categorization. The film finds an apt companion in Lewis Klahr's Altair, which opens the program with explorations of time travel and melodrama through ravishing animation using cut-outs from 1940s magazines.
Altair. 1994. USA. Directed by Lewis Klahr. 16mm. 8 min.
The Slow Business of Going. 2000. Greece/USA. Directed by Athina Rachel Tsangari. With Lizzie Martinez, Maria Tsantsanoglou, Gary Price, Kenny Strickland, Daniel Aukin, Sandra Carter, Mike Martin, Steve Moore. 35 mm. 102 min.