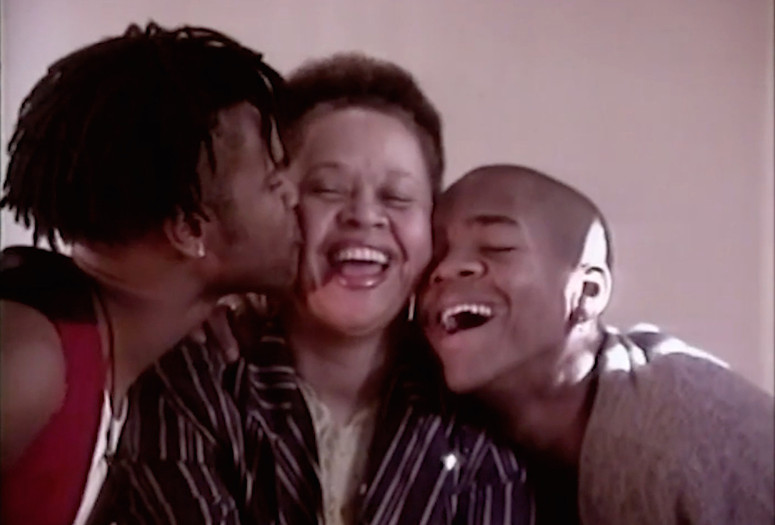 Diary films and home movies were part of Cineprobe going back to appearances by Jerome Hill, Howard Guttenplan, and Jonas Mekas during the series' first decade. This double bill (in the spirit of the gallery exhibition Private Lives Public Spaces) explores the confluence of personal filmmaking and artist's cinema through filmmakers who pushed the form forward in the 1980s and 1990s. Alan Berliner's documentary collage assembles 16mm home movies from the interwar period, evoking an arc from birth to death through found footage. Thomas Allen Harris's nonlinear approach in Vintage: Families of Value achieves a different end: Picturing three African American families through exchanges between queer siblings—including Harris and his brother, artist Lyle Ashton Harris—and their family members, Vintage creates a poignant collective portrait. The filmmaker wrote that he was "cutting through popular fictions of the 'vanishing' black family," offering instead a powerful montage exploring parent-child relationships, gender identity, and the potential for dialogue as a form of care. These respective debut features represent cinematic voices that continue to shape film and media culture in the image of their commitment to pluralistic storytelling.
The Family Album. 1986. USA. Directed by Alan Berliner. Score by Vernon Reid. 16mm. 60 min.
Vintage: Families of Value. 1995. USA. Directed by Thomas Allen Harris. With Allen Harris, Lyle Ashton Harris, Anni Cammett, Paul Eaddy, Vanessa Eaddy, Adrian Jones, Anita Jones. Print courtesy Third World Newsreel. 16mm. 72 min.