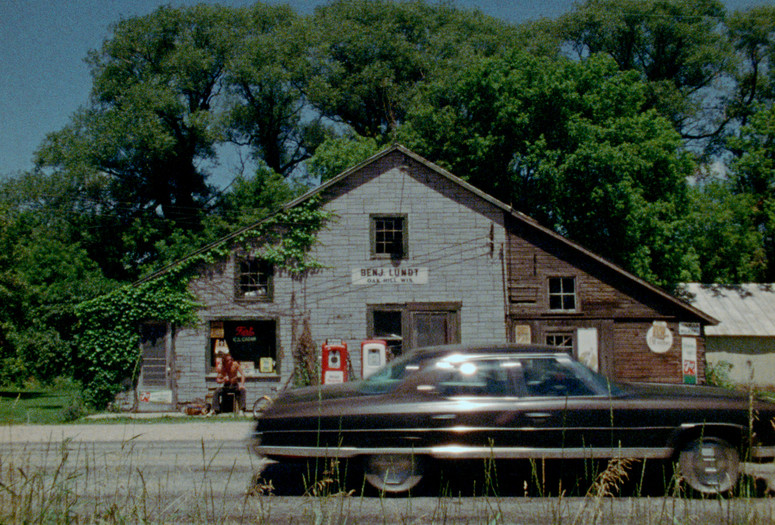 This suite of landscape films and urban portraits by some of the medium's most painterly practitioners revolves around the stories places can tell. At James Benning's first Cineprobe appearance he presented his revelatory single-shot composition 8 1/2 × 11, which had been included in the 1976 edition of MoMA's New Directors/New Films festival. Also on the bill was the evocative cross-country road movie The United States of America, created with Bette Gordon, which forms as potent a perspective on this nation's bicentennial as any. That and subsequent screenings positioned Benning as "one of the most celebrated of the avant-garde regionalists," with comparisons to Edward Hopper and Thomas Hart Benton. This idea of the 1970s as a decade moving beyond the dominant New York City and San Francisco scenes—calendars specified Cineprobe guests' origin city for years, tracing Benning's trajectory from Chicago to Norman, Oklahoma, to CalArts—is not overshadowed by Benning's major influence on artists and students on both coasts. Poetic shorts by Storm de Hirsch and Peter Hutton—created nearly three decades apart—open the program with exquisite filmic snapshots of natural and urban environments. Kelly Reichardt's dedication of her most recent Pacific Northwest masterwork, First Cow, to Hutton traces a meaningful lineage between visionary film artists past and present. Program 80 min.
A Reticule of Love. 1963. USA. Directed by Storm de Hirsch. Preserved by The Film-Makers' Cooperative with support from the Women's Film Preservation Fund. 16mm. 3:30 min.
New York Portrait, Part III. 1991. USA. Directed by Peter Hutton. 16mm. 15 min.
8 1/2 × 11. 1974. USA. Directed by James Benning. 16mm. 33 min.
The United States of America. 1975. USA. Directed by James Benning, Bette Gordon. 16mm. 27 min.