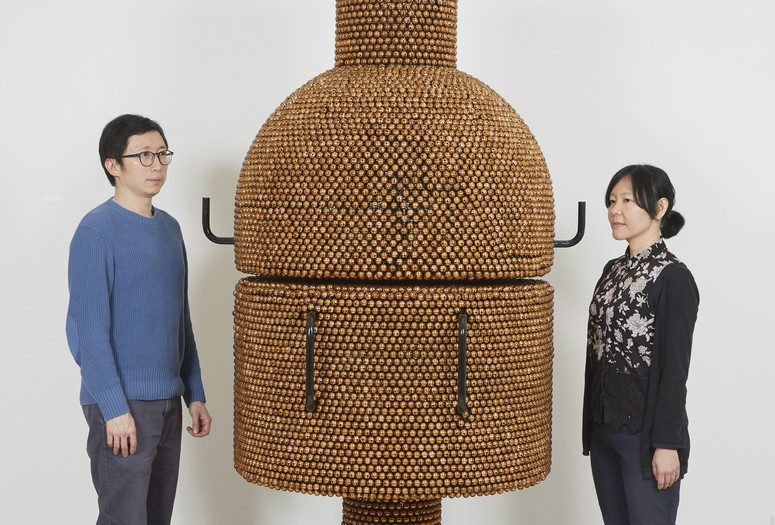 Handles, Haegue Yang's installation commissioned for MoMA's Marron Atrium, features six sculptures that will be activated on the first Thursday of each month for our after-hours event, First Thursdays. Mounted on casters and covered in skins of bells, the sculptures generate a subtle rattling sound when maneuvered by performers, and recall the use of bells in shamanistic rites, among other sources.
Performance facilitators: Martita Abril, Kristel Baldoz, Christiana Cefalu, Ayano Elson, Sb Fuller, Jessica Gaines, Jessie Gold, Honey Jernquist, Delaney McDonough, Lydia Okrent, Alex Romania, Ogemdi Ude, Vanessa Vargas, Anh Vo, and Nicki Wong
Organized by Stuart Comer, The Lonti Ebers Chief Curator of Media and Performance, Department of Media and Performance, with Taylor Walsh, Curatorial Assistant, Department of Drawings and Prints; performances produced by Lizzie Gorfaine, Producer, and Kate Scherer, Manager, with Stavia Grimani, Assistant Performance Coordinator, Performance and Live Programs.

This commission is presented as part of The Hyundai Card Performance Series.