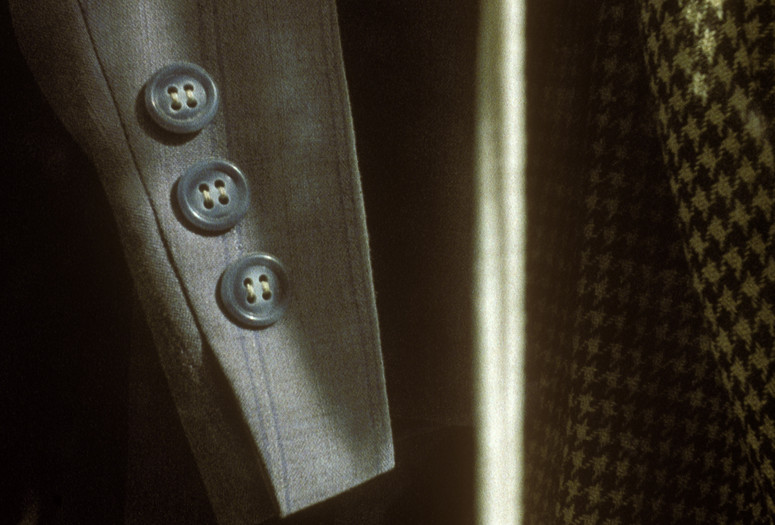 This quintet of 16mm films spanning 1983 to 2009 unfolds around Nathaniel Dorsky's decades-long exploration of celluloid's poetic and expressive properties. Images captured in quotidian settings— domestic, street-side, verdant—reveal themselves through montage and rhythm as simultaneously energetic and sculptural, deeply sensorial and transcendent. Dorsky's work explores the surface qualities of analog film, as in *Pneuma*'s mesmerizing compendium of raw film stocks and re-photographed film grain. This formal impulse is conveyed with melancholy in Compline, Dorsky's final film on now-discontinued Kodachrome—a stock the filmmaker had used since age 10. Poignant in its own way is the proto-home-movie 17 Reasons Why (which can also be seen, in a digital presentation, as a centerpiece of Private Lives Public Spaces, currently on view in the galleries); across spaces and contexts, it achieves the ultimate cinematic transcendence. As the filmmaker puts it, "The four image format has built-in contrapuntal resonances, ironies, and beauty, and in each case gives us an unpretentious look at the film frame itself...the simple and primordial delight of luminous Kodachrome and rich black and white chugging thru these timeworn gates." Program 108 min.
Pneuma. 1983. USA. Directed by Nathaniel Dorsky. 16mm. 28 min.
17 Reasons Why. 1985–87. USA. Directed by Nathaniel Dorsky. With Konrad Steiner, Peter Herwitz, Hiromi Makepeace, Jerome Hiler, Larry Fagin, Robert Kocik, Sara Mannheimer, George Kuchar. 16mm. 19 min.
Variations. 1992–98. USA. Directed by Nathaniel Dorsky. 16mm. 24 min.
The Visitation. 2002. USA. Directed by Nathaniel Dorsky. 16mm. 18 min.
Compline. 2009. USA. Directed by Nathaniel Dorsky. 16mm. 18:30 min.