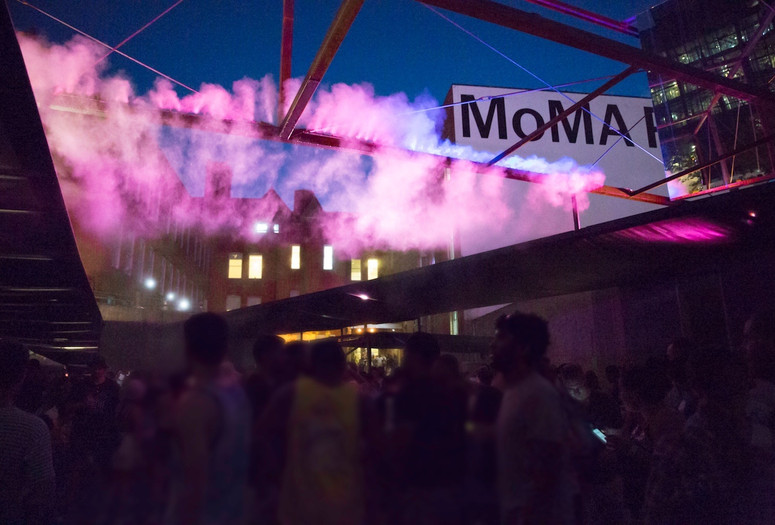 Spend a summer night immersed in Dream the Combine's interactive Young Architects Program installation, Hide & Seek. Illuminated by moonlight and a multi-hued lighting program, don't miss one of the final chances to experience this kinetic, mirrored playground at night with DJ br0nz3_g0dd3ss, performances by the Brooklyn group Dynamic Diplomats of Double Dutch, frozen cocktails, lobster rolls and fresh oysters by M. Wells Snack Bar, and desserts by La Newyorkina and Van Leeuwen.
Guests will also enjoy after-hours access to the galleries for the final weeks of our summer exhibitions, including Reza Abdoh, Julia Phillips: Failure Detection, Projects 108: Gauri Gill, Land: Zhang Huan and Li Binyuan, Seth Price: Danny, Mila, Hannah, Ariana, Bob, Brad, Elle Pérez: Diablo, Walter Price, Fernando Palma Rodríguez: In Ixtli in Yollotl, We the People, Body Armor, and Sue Coe: Graphic Resistance.
General admission tickets ($15; MoMA members $13; MoMA PS1+ members free) are available online, or at the box office during the event. MoMA and MoMA PS1+ members can secure tickets in advance by calling (718) 784-2084 and choosing extension 0 during museum hours.