Make MoMA artworks and teaching methods part of your classroom and curriculum. MoMA offers professional development workshops and online resources that will give you tools and tips to guide your students to look closely, discuss art, and think critically. In addition to workshops and resources designed for K–12, teachers also receive a discount on classes open to the general public.
Workshops
Art and Society: Bodys Isek Kingelez: City Dreams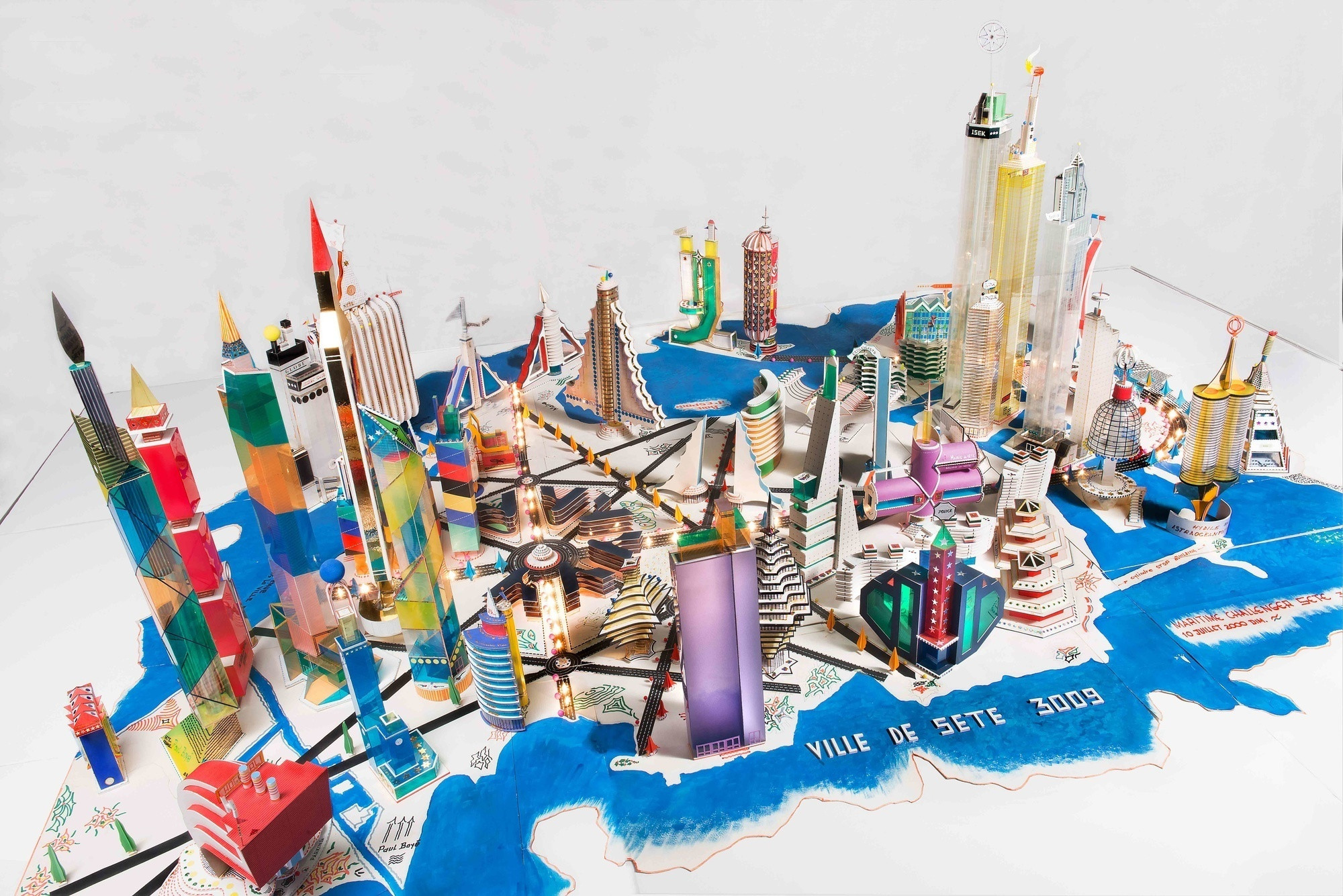 "Without a model, you are nowhere. A nation that can't make models is a nation that doesn't understand things, a nation that doesn't live," – Bodys Isek Kingelez
Art can be a powerful catalyst for discussing critical issues in historical and contemporary society. Giving students entry points into artworks, both through guided and individual exploration, allows them to build their own understanding as they think critically about complex issues. Focusing on the exhibition Bodys Isek Kingelez: City Dreams, MoMA educators demonstrate interactive strategies for exploring objects and images with students that highlight the interpreting and communication of ideas that connect with social and cultural issues. We also model skills for how to incorporate the universal language of art elements and images into classroom teaching, with an emphasis on encouraging critical and conceptual thinking. We conclude with a review of MoMA resources that can aid you in lesson planning and development.
When: Tuesday, November 6, 2018
9:30am-3:00pm
Where: The Lewis B. and Dorothy Cullman, Education and Research Building
Who: This program is available to active K–12 classroom teachers only. No exceptions will be made.
Fees: $60 per person. Includes instruction, resources, Teacher Pass for unlimited admission to MoMA, and a 10% discount on educational materials at the MoMA Stores. Coffee and a light breakfast will be served. Lunch is on your own.
This workshop is now full.
Half-Day Professional Development Workshops
Learn how to integrate MoMA's collection and strategies for teaching with objects into your classroom.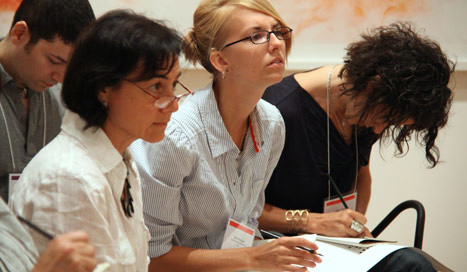 Let MoMA teach you how to incorporate modern and contemporary art in your classroom. Our customized workshops introduce you to our educational approach, address themes and questions that arise in response to modern and contemporary art, and help you to think creatively about interdisciplinary links to your curriculum. Through in-gallery modeling, teachers will explore the content and context of works of art, and experience ways interactions with art support teaching and learning standards.
Who: Workshops are designed for active K–12 teachers and/or administrators, librarians, and curriculum specialists. A minimum of 10 teachers is required. This is not a drop-in program for individual teachers.
When: Workshops can be arranged at any point during the year, on weekdays only, 10:00 a.m.–1:00 p.m. or 12:00–3:00 p.m.
Fees: $30 per person. Includes instruction, resources, Teacher Pass for unlimited admission to MoMA, and a 10% discount on educational materials at the MoMA Stores.
Sound amplification available
Connecting Collections 2018
Summer Educator Institute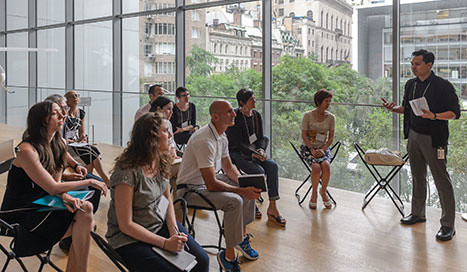 Learn techniques for analyzing and interpreting modern and contemporary art in New York City's premier art museums. This summer institute for educators of grades 3–12 (all subject areas) is cohosted by The Metropolitan Museum of Art, The Museum of Modern Art, and the Solomon R. Guggenheim Museum. Participants will learn and apply object-based teaching strategies; build confidence incorporating modern and contemporary art into lesson plans; and utilize great works of art as the basis for interdisciplinary investigations.
Who: Teachers of grades 3–12 (all subject areas) are welcome to apply. Enrollment is limited to 40 participants
When: Monday, July 9-Friday, July 13, 2018; 10 a.m.–4 p.m. daily
Fee: $25 registration; $475 tuition. Includes instruction, curriculum materials, and lunch each day (please note that we cannot accommodate kosher meals or other similar dietary restrictions). Full payment will be due after notification of acceptance into the program.
Sound amplification available
Online Courses
MoMA offers online courses designed for K–12 classroom teachers and any other educators who want to learn about modern and contemporary art and develop their pedagogical skills: Art & Inquiry: Museum Teaching Strategies for Your Classroom, Art & Activity: Interactive Strategies for Engaging with Art, and Art & Ideas: Teaching with Themes. Visit Coursera to learn more.
Online Resources
Explore MoMA's free online resources for teachers and students.
MoMA Learning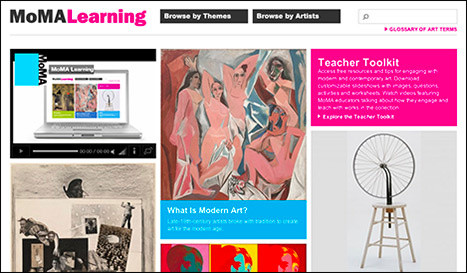 Whether you're are a teacher, student, or lifelong learner, MoMA Learning is your destination for tools and strategies for engaging with modern and contemporary art. Download and customize slide shows, worksheets, and other resources for use in the classroom or for independent study.
The Online Collection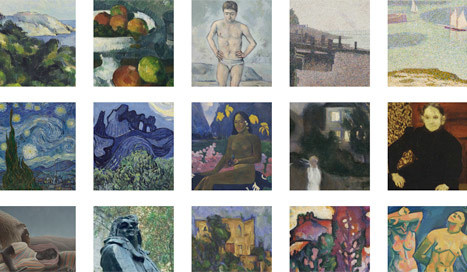 MoMA's online collection includes many artists and objects from MoMA's departments of Architecture and Design, Drawings, Painting and Sculpture, Photography, Prints and Illustrated Books, Film, and Media and Performance Art.
Destination Modern Art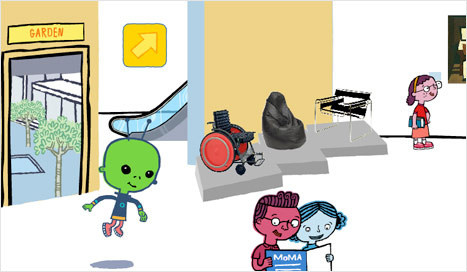 Destination Modern Art is an online intergalactic journey: Travel to MoMA and MoMA PS1 with an alien creature! For kids ages five to eight.
Videos
Explore videos of how our educators teach with art objects

Gain insight on how to teach with MoMA's collection
Contact Teacher Programs
p (212) 708-9882
f (212) 333-1118
teacherprograms@moma.org
Department of Education, MoMA
11 West 53 Street
New York, NY, 10019

Target School and Teacher Programs are sponsored by Target®.
Generous support is provided by an endowment established by The Carroll and Milton Petrie Foundation; The William Randolph Hearst Endowment Fund; Mimi and Peter Haas Fund; and by the gift of Emmett S. and Jamie L. Watson.
Additional funding is provided by Ducommun and Gross Family Foundation, Turrell Fund, and the Annual Education Fund.