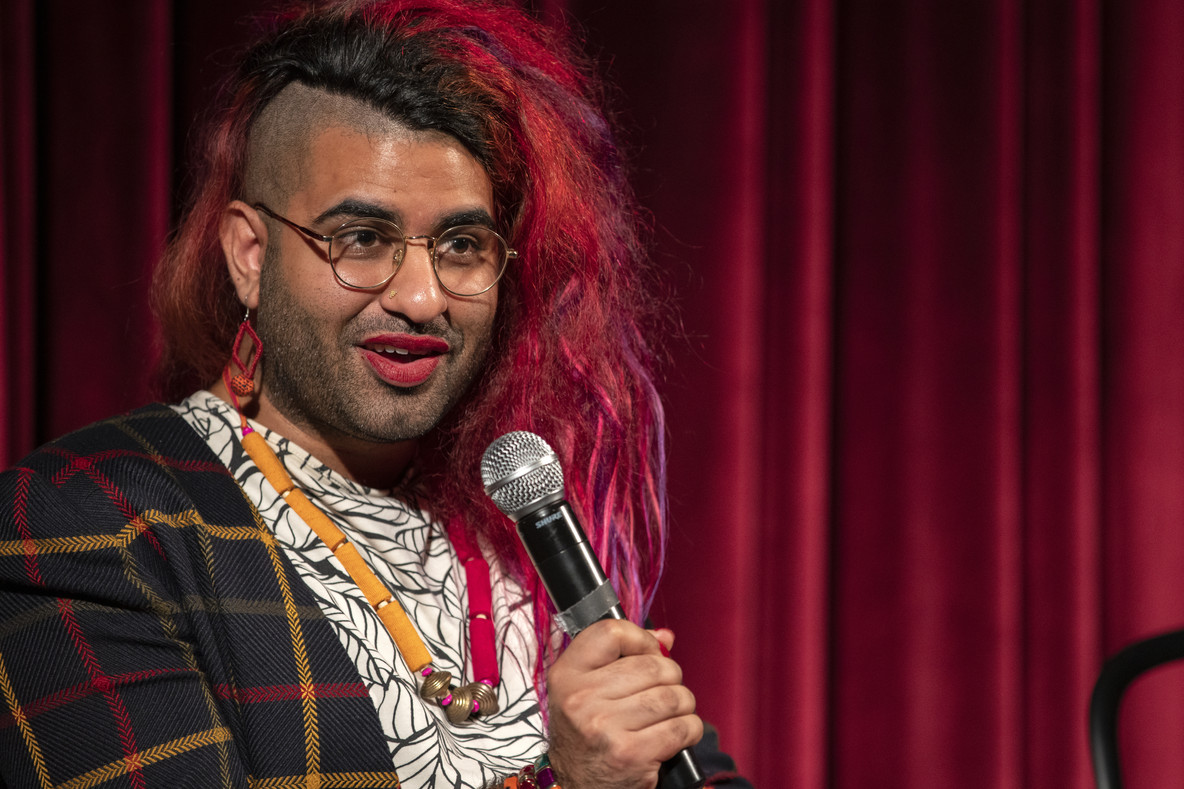 Alok Vaid-Menon. Photo: Manuel Molina Martagon
What feminine part of yourself did you have to destroy in order to survive in this world?
This is one in a series of provocative questions Alok Vaid-Menon posed in a poem based on their experience of being harassed by strangers (starting at 5:55 in the video below). "Answer: I'm trying to figure it out." A gender nonconforming writer and artist, Alok believes that performance is "one of the only places we can be honest anymore."
Alok's performance kicked off the 2019 Art+Feminism Wikipedia Edit-a-thon, which included a conversation between Alok, Che Gossett, Simone Browne, and Danielle Jackson about visibility and vulnerability (starting at 18:55 below).
Art+Feminism is a campaign to train people of all gender identities and expressions to edit Wikipedia to improve its coverage of cis- and transgender women, non-binary people, and feminism and the arts. There are more than 200 edit-a-thons happening around the world in March, so you can still find an event and learn to edit.