Milton Glaser: In Memoriam
Paola Antonelli pays tribute to the design titan and quintessential New Yorker.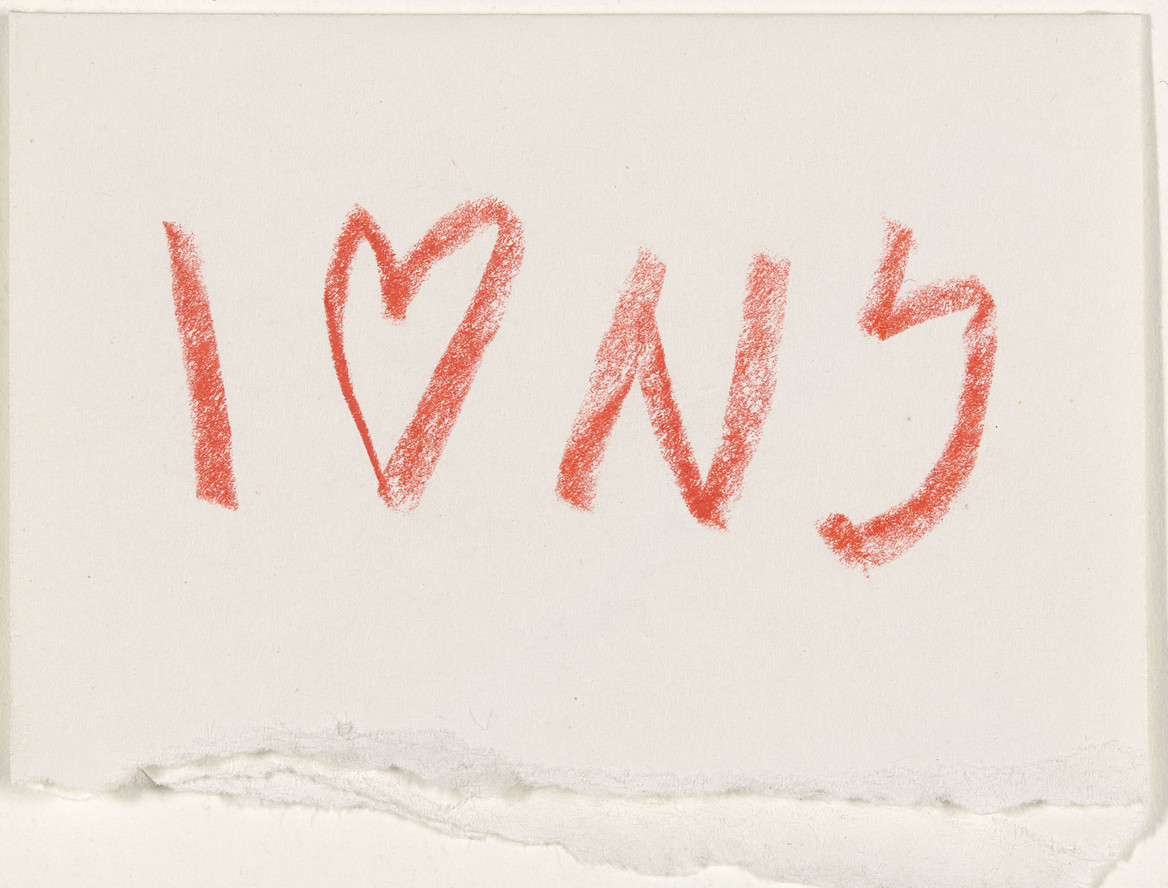 Milton Glaser's initial I (Heart) New York concept sketch of 1976
In 1976, New York was in the doldrums and the world was keeping well away. The federal government was not helping. Governor Hugh L. Carey wanted to bring tourists back to Broadway—meaning to New York. He gave the commission to the advertising agency Wells Rich Greene. In her 2002 book A Big Life (in Advertising), Mary Lawrence Wells recalls, "It was love for New York that brought Milton to our offices with a batch of posters.... It was the 'I love New York' logo with a heart in place of the word 'love.' …'I heart New York' was so contagious that people all over the world adopted it and half the world copied it, substituting the name of their country or city or hamburger stand for 'New York.'"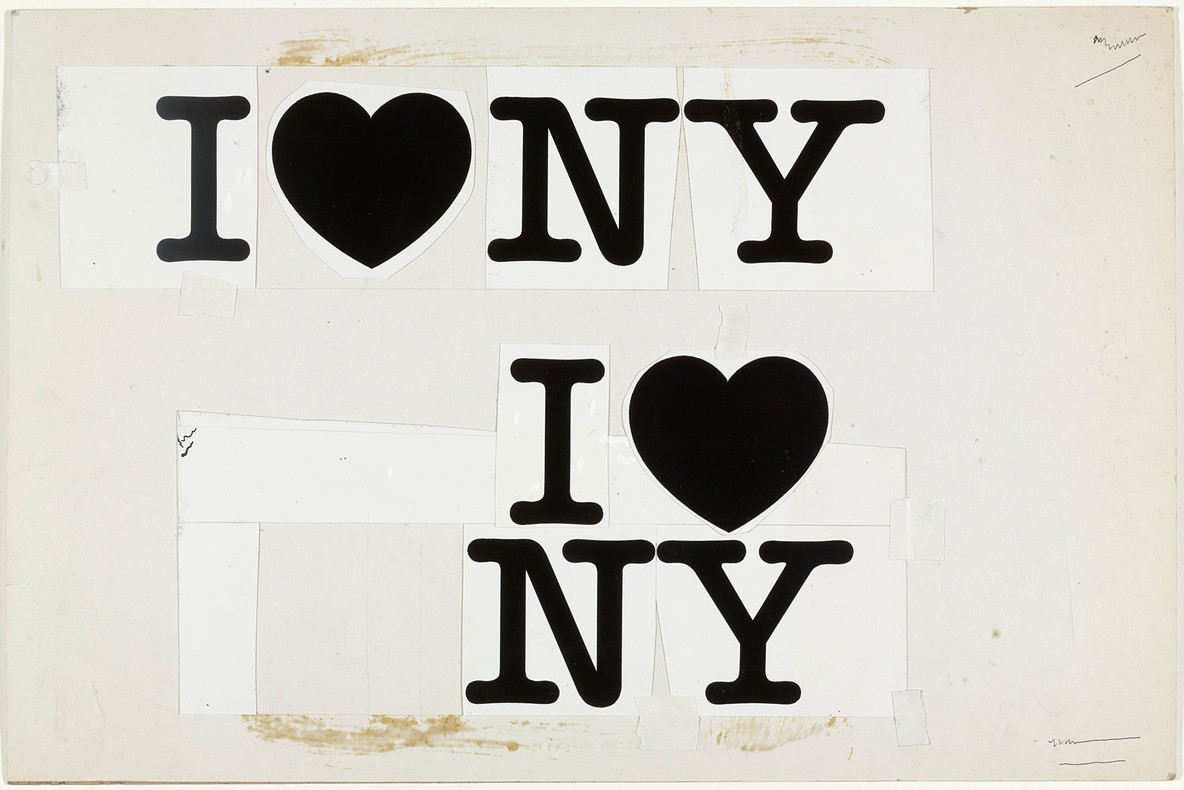 Glaser's I (Heart) New York concept layout, 1976
With that sketch, Milton Glaser gave the world the gold standard for communication design: simple, arresting, feeling, and therefore universal. Since the city that he loved was suffering, and everybody loved New York, he decided that love conquers all: the not-so-well-kept secret of Milton's success has been simple and bold messages conveyed with devastating elegance and talent. Bob Dylan's psychedelic mane (conveying youth, honesty, imagination, and energy despite the horrible accident the singer had just suffered) and Mahalia Jackson's explosive, joyful and divine gift in a poster for an Easter Sunday concert at Lincoln Center are just two other examples from MoMA's collection.

Glaser's I (Heart) NY presentation boards, 1976
The first time I looked up to Milton—and I mean literally looked up at all the six feet and several inches of him—was in 1989, when I was one of the coordinators for an Italian edition of the International Design Conference in Aspen. Milton was on the board of the storied conference together with other giants, like Jane Thompson, Saul Bass, Wendy Keys, Richard Saul Wurman, and Michael Crichton. He had a booming voice and the brisk swagger—others had to explain it to this intimidated Milanese rose—that is the birthmark of true New Yorkers. As are curiosity, generosity, and the assumption that anybody in front of you—no matter their age, background, or official profession—could potentially be more interesting and accomplished than you, someone you could learn from.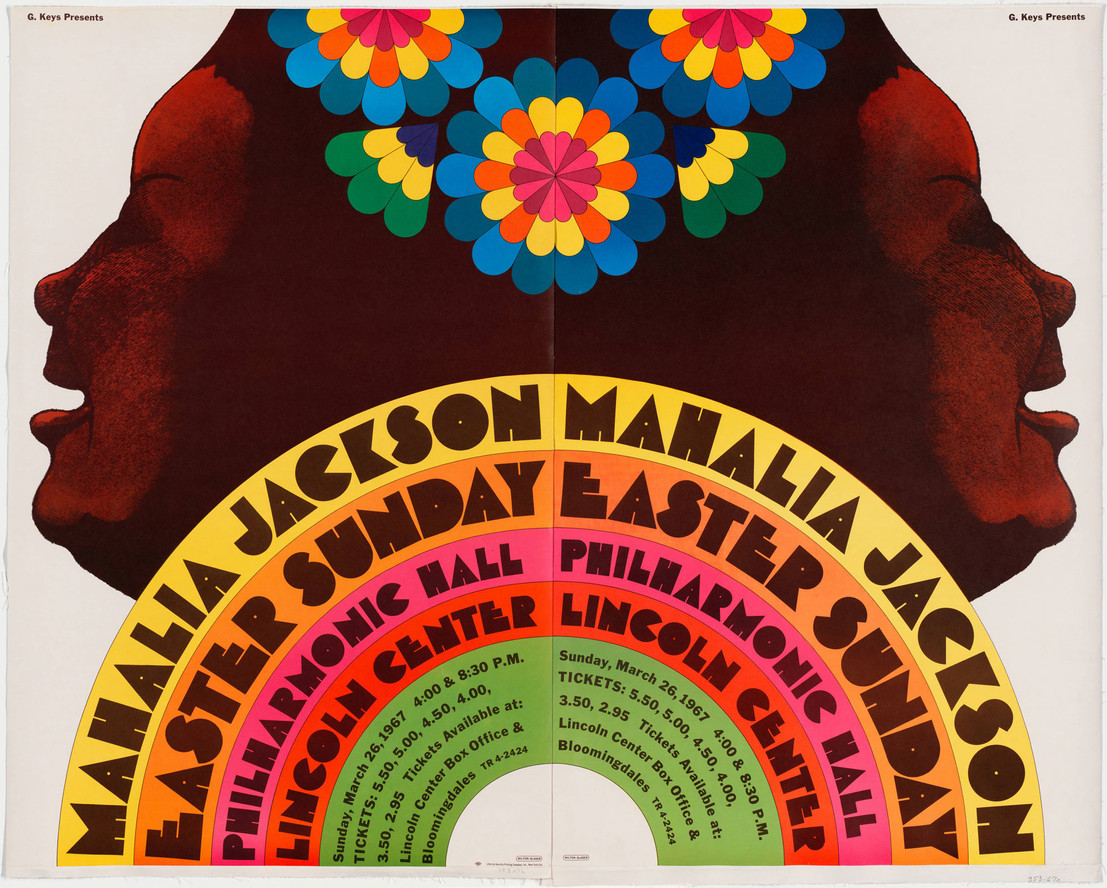 Milton Glaser. Mahalia Jackson (Poster for an Easter Sunday concert at Lincoln Center, New York). 1967
Milton was born in the Bronx; his adoration for New York manifested throughout his career and ended up shaping the city's history. In 1968, before "I ♥︎ New York," he cofounded with Clay Felker New York magazine, the weekly they envisioned as a less elitist, brasher alternative to the New Yorker, and which still contains the sharp, cool, curious, and militant design DNA of the original. He was the magazine's president and design director until 1977. Just a few months ago, on December 3, 2019, Milton and his friend and colleague Walter Bernard sat on stage at the School of Visual Arts' Theater on East 23rd Street to launch their new book, Mag Men: Fifty Years of Making Magazines. Discussing the book with critic and design journalist Anne Quito, Milton was as dashing and commanding a presence as ever, telling stories from the magazine's war room and, once again, teaching his beloved students how it's done.
Educator, incubator, sage, champion, formidable lunch companion, mentor, and design titan, Milton will be missed, especially during intense moments like the one we are living in. When the Twin Towers were attacked and 2,977 New Yorkers were assassinated on September 11, 2001, Milton issued an amended, bruised version of his immortal design. I wonder how he would capture the exceptional complexity, tragedy, and promise of our current predicament.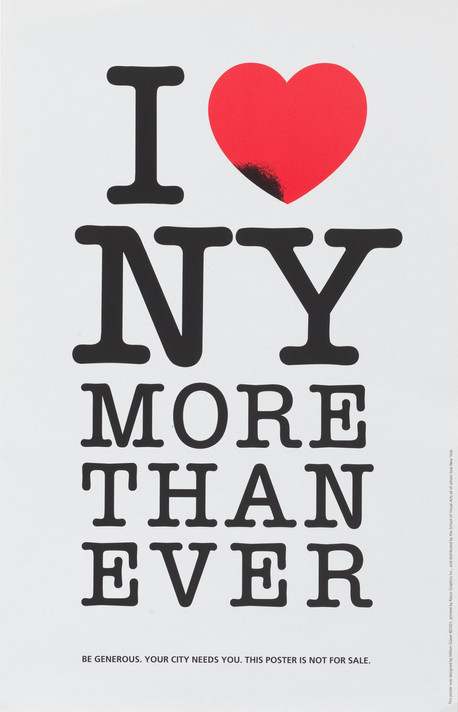 Milton Glaser. I (Heart) NY More Than Ever. 2001