Virtual Views: Video Lives
Presenting seven video works from the collection
As our lives have moved online to an unprecedented degree during the current pandemic, and as social movements are ignited by the mass circulation of video footage from smartphones and Bodycams, we've been giving a lot of thought to artists who've worked with the electronic image, many for decades. Video art was born in the late 1960s as video cameras became more widely available as a consumer technology. Beginning with Sony's Portapak in 1967, video cameras became more portable and could be operated by one person. Some critics expressed skepticism about whether artists could use "television" as an art form, but many quickly embraced the possibilities offered by bringing the camera directly into their studios, where they examined personal concerns and private spaces with a technology that was actively changing the public sphere.
This program of seven videos from MoMA's collection considers how artists have responded to the invasion of the camera into intimate spaces of work and life, spanning early experiments from the 1970s by pioneering artists like Joan Jonas to a recent video opus by Martine Syms. In their work, these artists ask profound questions about who we are when we're on camera, and what it means to make work in isolation through a medium that can be made instantly public. Today, when many of us are communicating on camera from our living rooms and bedrooms as we consider the social fabric and media structures that unite and divide us, the questions posed by these artists seem more vital and relevant than ever.
I am delighted and grateful that Joan Jonas has agreed to join me for a discussion with you, reflecting on 50 years of working with video, sharing her long view on the medium's history and its potential to radically reshape the future.
–Stuart Comer, The Lonti Ebers Chief Curator of Media and Performance
We presented seven videos from MoMA's collection, July 1–31, 2020. The videos are no longer available here for streaming.
Tune in Thursday, July 2, at 8:00 p.m. EDT for a live Q&A with Stuart Comer and artist Joan Jonas, as they discuss seven works by some of today's most important video artists, and how they reflect the invasion of the camera into our intimate spaces of work and life. (And if you miss the live stream, a recorded version will be available here immediately afterward.)
Joan Jonas. Vertical Roll. 1972
In this groundbreaking work, Joan Jonas distorts her appearance onscreen to produce an unstable self-identity echoed by a constantly shifting image. In Vertical Roll, Jonas explained, "there's a rolling bar of the video, which is a dysfunction of the television set. And I made a piece which is structured by that bar…in which I perform around the rolling bar; all my actions are related to that bar." Using this malfunction as a stage, Jonas constructs her personas and changes costumes as her body is fragmented by the vertical roll. She calls attention to mass media's representations of women—a long-standing concern in Jonas's work—and her ability to subvert these stereotypes through the televisual apparatus itself.
Letícia Parente. In. 1975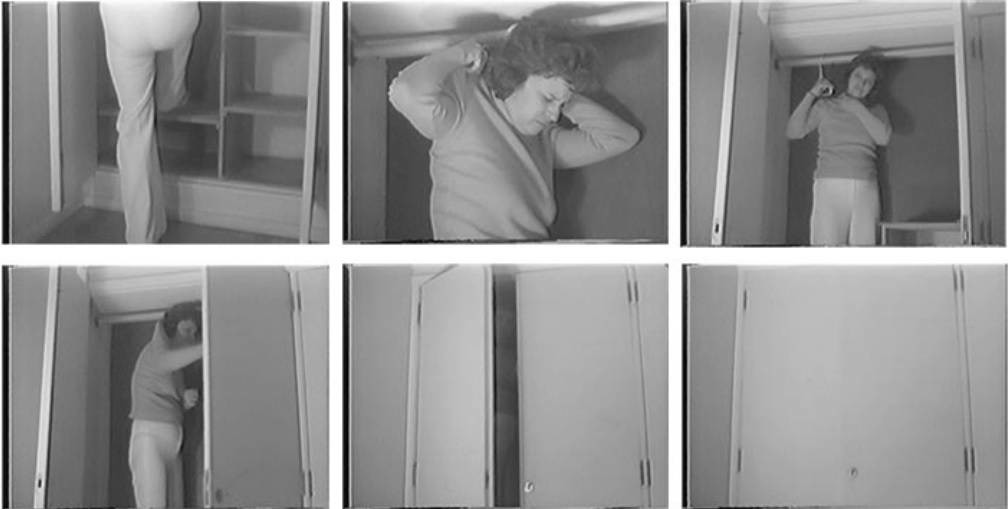 Letícia Parente was a pioneer of video in Brazil, and In is one of her earliest video works. It depicts the artist entering a closet, suspending herself from a hanger, and closing the door. Parente used video as a political tool to protest the military dictatorship in Brazil, and to comment on the mass torture committed by the government. Much of her work concerns domestic space and its association with conventional roles to which women are expected to conform.
Mako Idemitsu. Another Day of a Housewife. 1977–78. Video (color, sound), 18 min. Gift of the artist. © 2020 Mako Idemitsu. Used by permission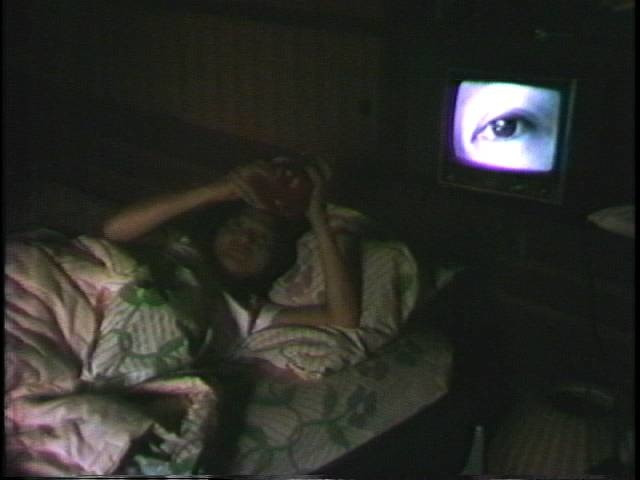 Another Day of a Housewife follows Mako Idemitsu around her house as she performs her daily routines and chores, from washing her face to cooking and doing laundry. Idemitsu is not alone as she performs these mundane tasks; she is constantly monitoring herself through the ever-present television image of her own eye. Implicating the home as both a private sanctuary and a space of surveillance and labor, Idemitsu draws out the tensions between small acts of liberation that can be found through domestic work to undermine the oppression of traditional gender roles. "I was really fed up with being a housewife," Idemitu explains. "In the endless repetition of routine house chores I noticed another 'me' was watching the housewife 'me.' But who am I? What is it to live?"
Sadie Benning. If Every Girl Had a Diary. 1990
If Every Girl Had a Diary presents a teenage Sadie Benning directly addressing the viewer in a film made with a toy Fisher Price PixelVision camera given to the artist by her father, the filmmaker James Benning. Typical of the disarmingly intimate video diaries the artist began recording while she was in high school, the work provides a forum for the artist to engage in self-reflection about her fears and fantasies. As Benning gazes directly into the camera within the confines of her bedroom, she draws the viewer into her complex negotiation of gender norms and societal expectations. Her face tightly framed by the camera, Benning sheds light on the claustrophobic space between internalized societal pressure and self-acceptance as she claims her sexual and social identity.
Courtesy of Video Data Bank at the School of the Art Institute of Chicago
Petra Cortright. VVebcam. 2007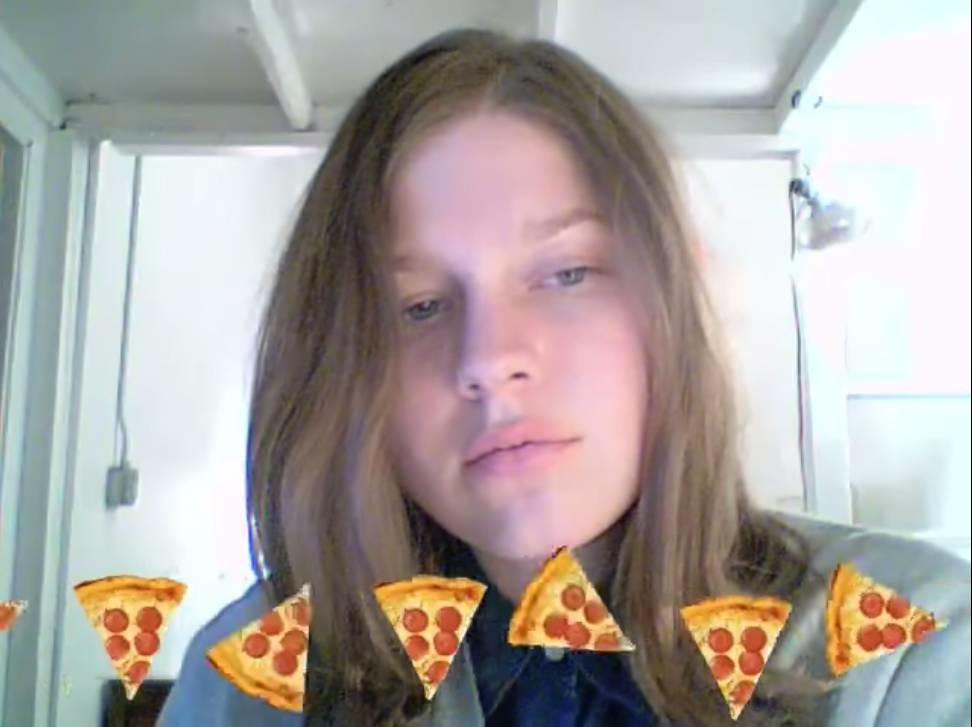 Departing from the direct-to-camera address typical of both early video art and the ubiquitous selfies and confessionals of today's social media landscape, VVEBCAM captures a familiar setting in the time of COVID-19: the artist sitting idly in front of a webcam, her eyes darting around as she navigates the contents of her screen as much as the camera itself. As Cortright manipulates the clip-art effects that dance across her forehead throughout the video, she ignores the viewer, rarely making eye contact with the camera. Having made the video originally for YouTube, Cortright initially exploited the comments section as much as the video itself, using keywords to draw in viewers searching for erotic content typical of the "camgirl" genre and sabotaging their expectations. Calling attention to YouTube's position in the early development of social media, VVEBCAM highlights video's role as a form of communication as well as a platform for recorded images. It is a portrait of the artist as a computer user whose primary mode of existence is being watched and recorded.
Camille Henrot. Grosse Fatigue. 2013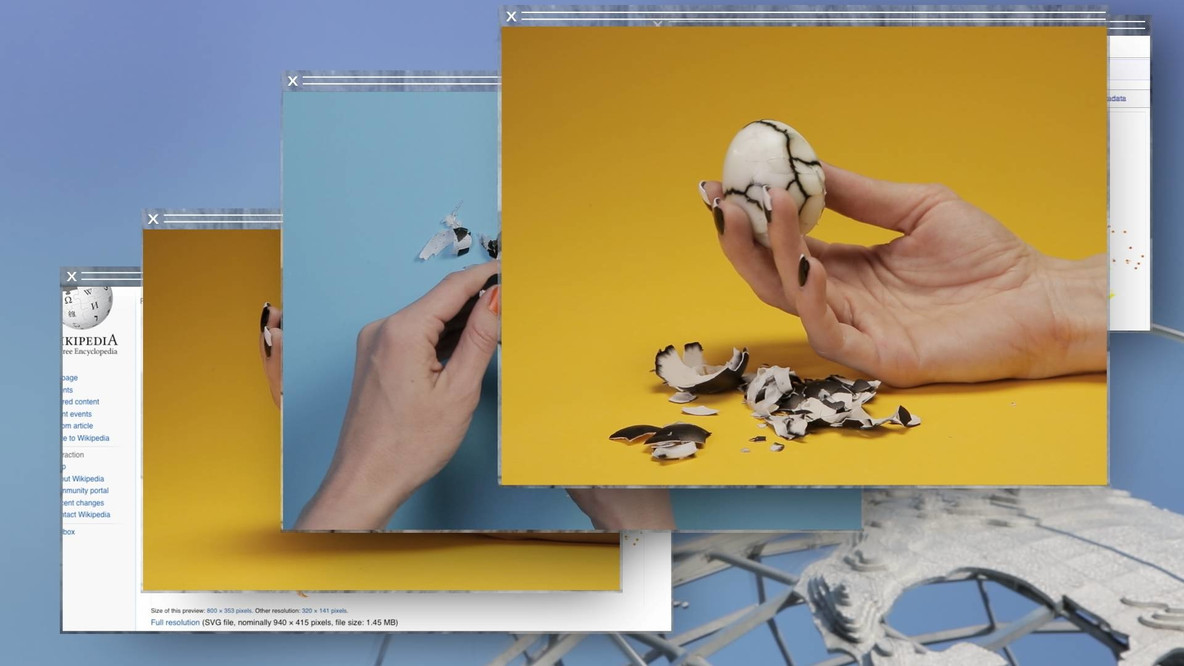 Grosse Fatigue uses the familiar setting of a computer desktop to narrate the origins of the universe, and to question how such narratives have been constructed. The video draws on the artist's experience during a Smithsonian Artist Research Fellowship, for which Camille Henrot was granted access to film the collections of the Smithsonian Archives of American Art, the National Museum of Natural History, and the National Air and Space Museum in Washington, DC. Set to a poem written by Henrot in collaboration with the poet Jacob Bromberg, the text is voiced by Ghanaian American multidisciplinary artist Akwetey Orraca Tetteh and scored by musician Joakim Bouaziz. Employing oral traditions instead of more official written histories, Grosse Fatigue draws from scientific theories and religious creation stories to denote the common human desire to explain our origins. These narratives diverge and converge in the poem throughout the video. A rapid-fire choreography of pop-up windows and images provides glimpses into Henrot's research at the Smithsonian; the voracious systems of acquisition, preservation, and classification central to the construction of the Western museum are linked to the Internet's procedures of compiling and framing the information we seek. The video's swiftly proliferating imagery, while signaling the speed and lightness of the digital world, ultimately highlights the heaviness and exhaustion provoked by overwhelming streams of data. Grosse Fatigue considers the museum's restless accumulation of objects and dead animal specimens—often achieved through forms of violence, like genocide, extinction, and environmental damage—that feeds our infinite hunger for knowledge. If vanity has compelled us to construct our own history through forms of possession and death, Henrot considers the underlying impulses that continue to drive new technologies and the seduction of constructing ourselves online.
Grosse Fatigue is intended to be installed as a large-scale projection in a gallery with deep blue walls and carpet. We are grateful to Camille Henrot for permitting us to share the work online for this presentation.
Martine Syms. Lessons I-CLXXX. 2014–18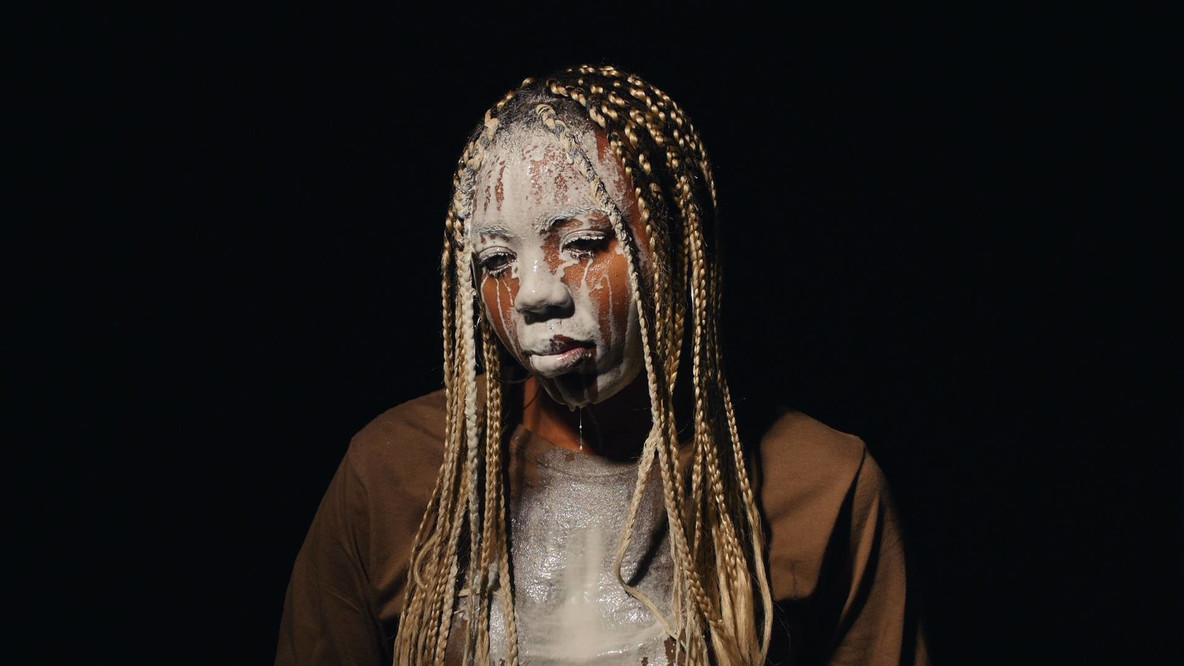 Over a four-year period, Martine Syms gathered 180 video clips—each 30 seconds long—from sources such as YouTube, talk shows, Vine, and her own personal video diaries. They focus largely on media images and everyday gestures of Blackness that circulate across the electronic devices that shape contemporary life, with each clip functioning as a canto or stanza in Lessons I-CLXXX. The clips echo the format of short advertisements, and suggest that the private moments of one individual are inscribed within a larger collective and commercial culture. They are woven together and sequenced randomly to create an open-ended poetic collage inspired by and participating in the Black radical tradition. Syms's earliest lessons draw on the poet Kevin Young's encyclopedic work of literary and cultural criticism, The Grey Album: On the Blackness of Blackness (2012), in which the traditions, or "lessons," of Black life are understood as the center of American culture.
Virtual Views: Video Lives is organized by Stuart Comer, The Lonti Ebers Chief Curator of Media and Performance, with Marielle Ingram, 12-Month Intern, Department of Media and Performance.


Media and Performance at MoMA is made possible by Hyundai Card.