Simone Forti's Dance Constructions (1960-61) are simultaneously sculptures and performances. Made of inexpensive materials such as plywood and rope, the sculptures prompt ordinary actions, including climbing, leaning, standing, or whistling, giving these gestures focused attention. This union of commonplace material and seemingly conventional action is in keeping with Judson Dance Theater's interest in using dance as a way of exploring our experience of the everyday world. This presentation of the Dance Constructions is the result of a workshop led by the artist Simone Forti in collaboration with collection specialist Athena Christa Holbrook and instructor Sarah Swenson. These specialized workshops, conceived during the acquisition process together with Judy Hussie-Taylor, Executive Director and Chief Curator of Danspace Project in New York, are a collective venture for training performers. They also allow the curators in MoMA's Department of Media and Performance to consider the "afterlives" of historical performances: How do works first created and performed decades ago remain vital and seen? How can we ensure that their integrity is maintained?
The exhibition Judson Dance Theater: The Work Is Never Done features five of the nine Dance Constructions, and is the longest public performance of the Dance Constructions since their acquisition into MoMA's collection in 2015. These specific works were selected for their importance to the group of dancers that would go on to form Judson Dance Theater in the basement of Judson Memorial Church. The Dance Constructions are performed every Tuesday, Thursday, and Saturday at 11:30 a.m., 1:30 p.m., and 3:30 p.m. over the course of the exhibition. On December 3, 2018, photographer Jason Riker documented the work of a cast of nine performers (out of a group of 20).
The full cast of the Dance Constructions includes Martita Abril, Christiana Cefalu, Christhian Diaz, Ayano Elson, Talya Epstein, Jessie Gold, Miguel Ángel Guzmán, Samuel Hanson, Elizabeth Hart, Savannah Knoop, Columbine Macher, Jody Oberfelder, Laura Pfeffer, Lee Relvas, Lindsay Londs Reuter, Alex Rodabaugh, Alex Romania, Alexis Ruiseco-Lombera, Quenton Stuckey, and Vanessa Vargas.
The cast on December 3, 2018, was Christiana Cefalu, Talya Epstein, Jessie Gold, Miguel Ángel Guzmán, Savannah Knoop, Lee Relvas, Vanessa Vargas, Jody Oberfelder and Alex Rodabaugh.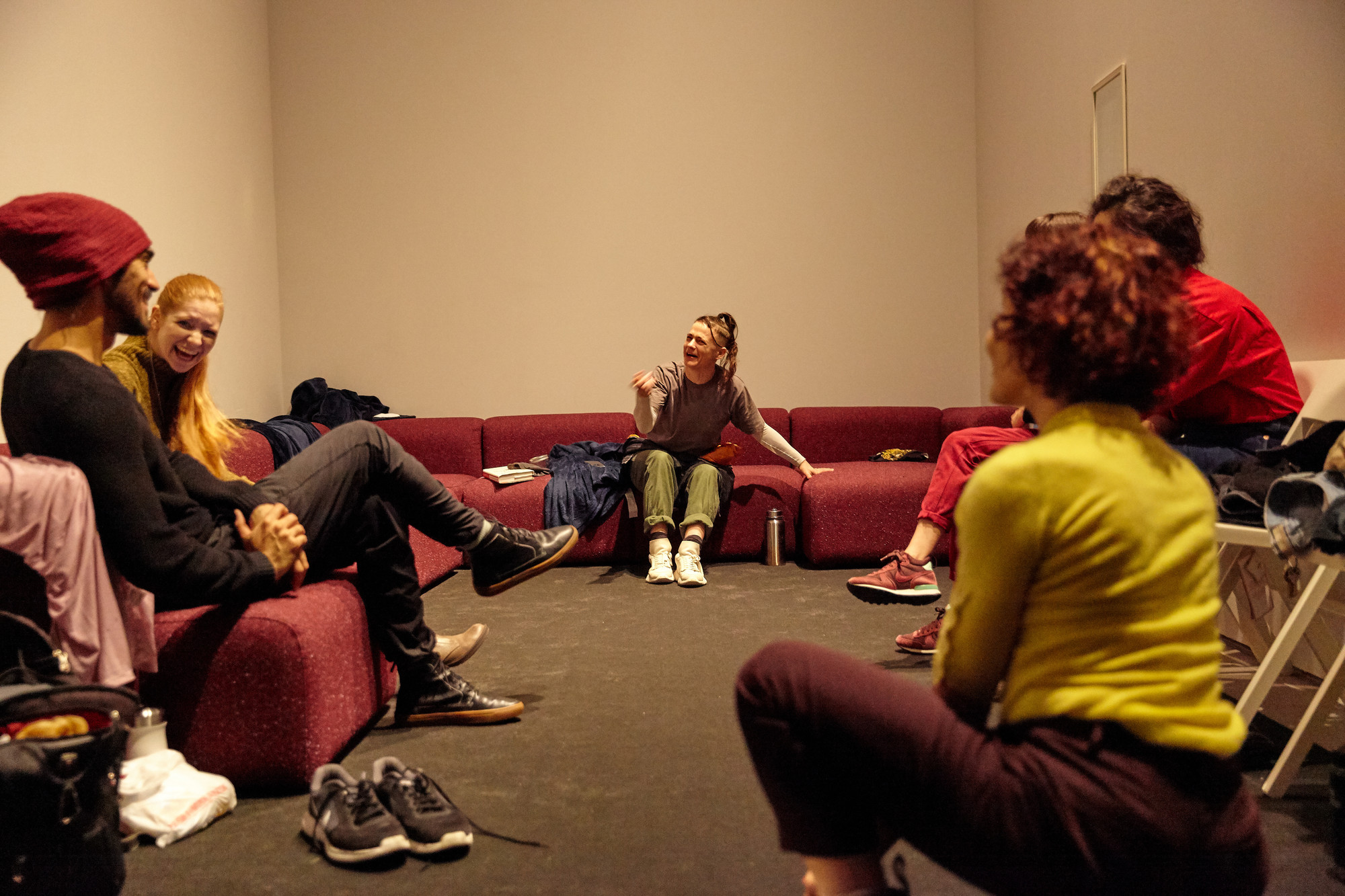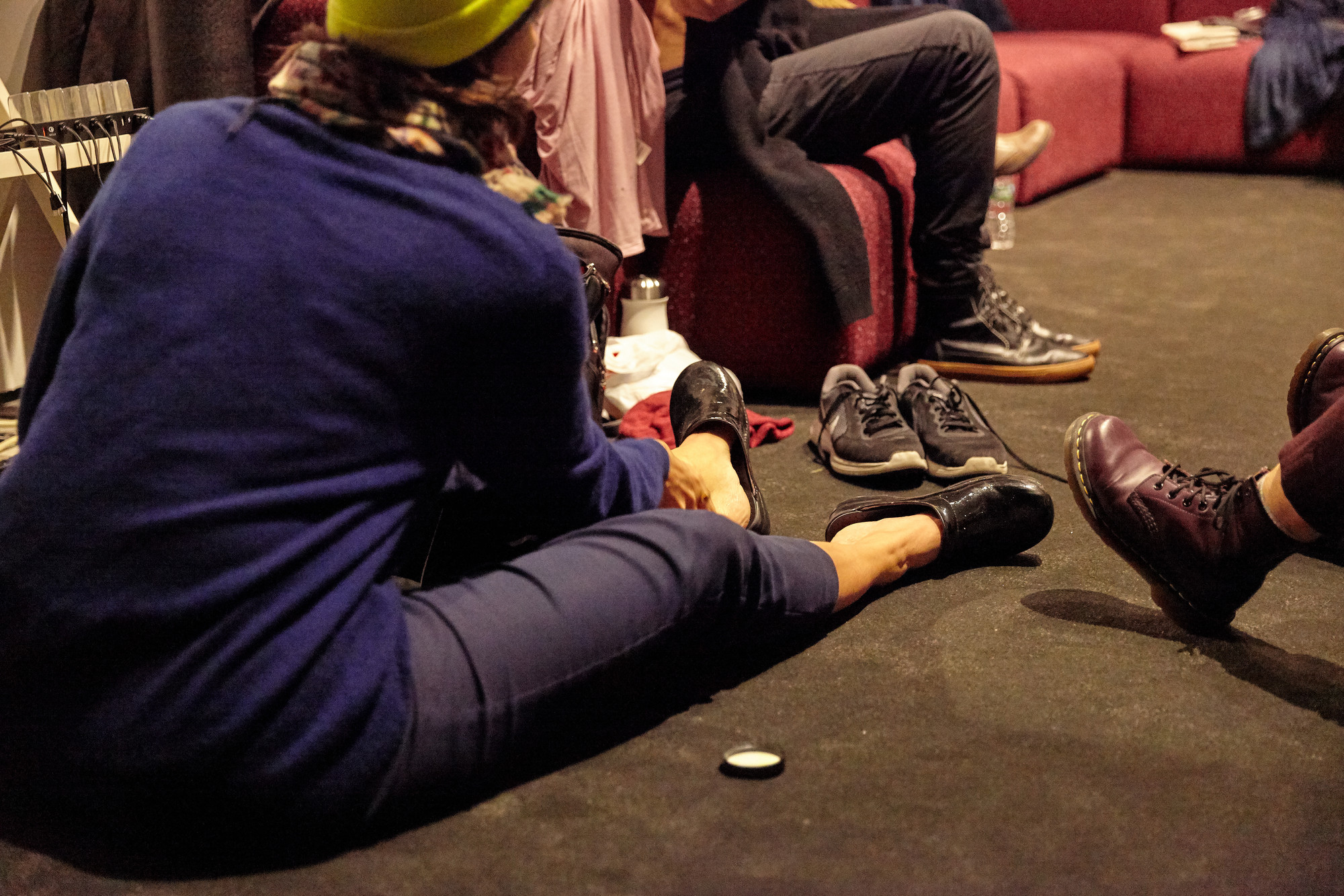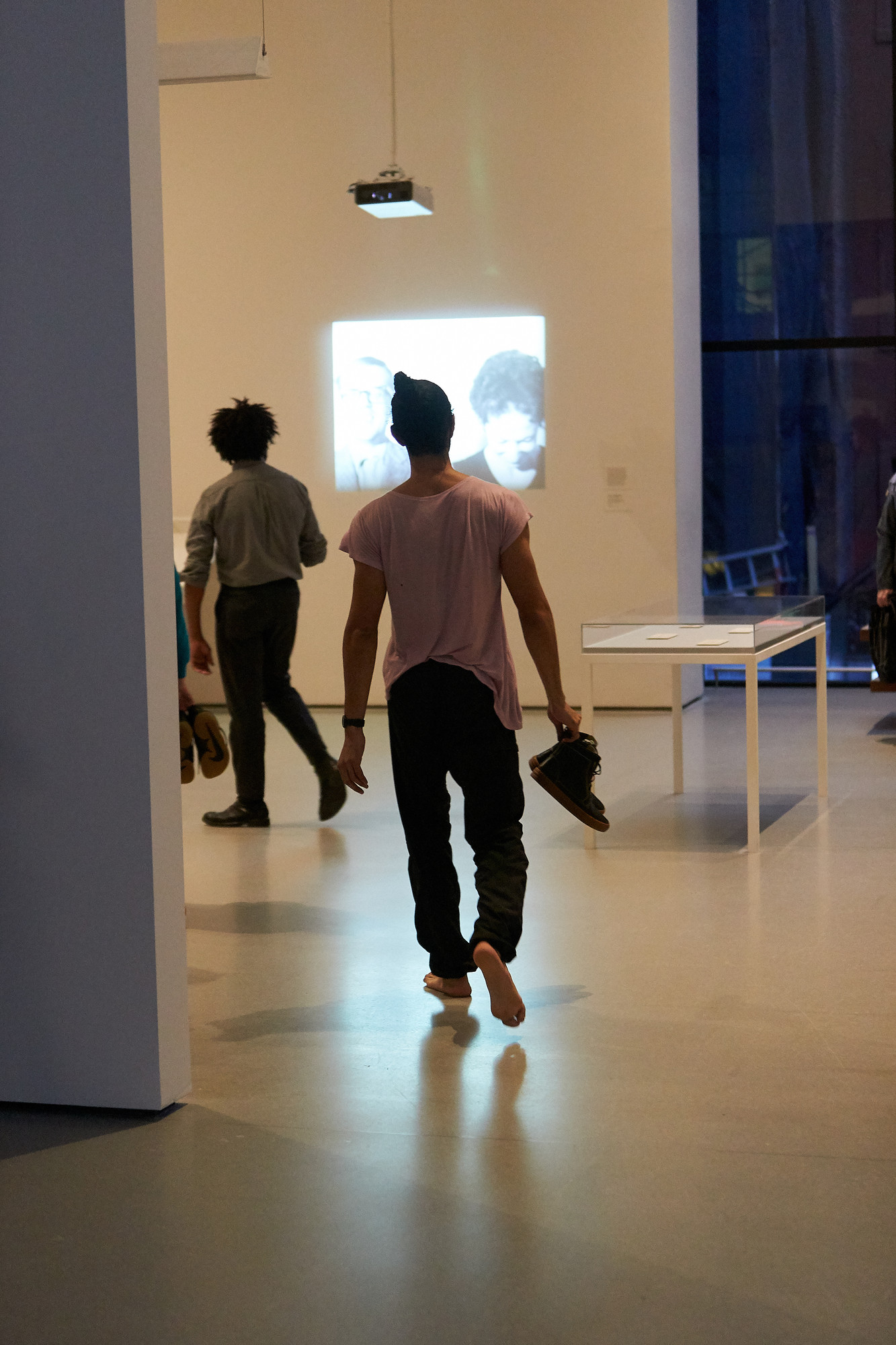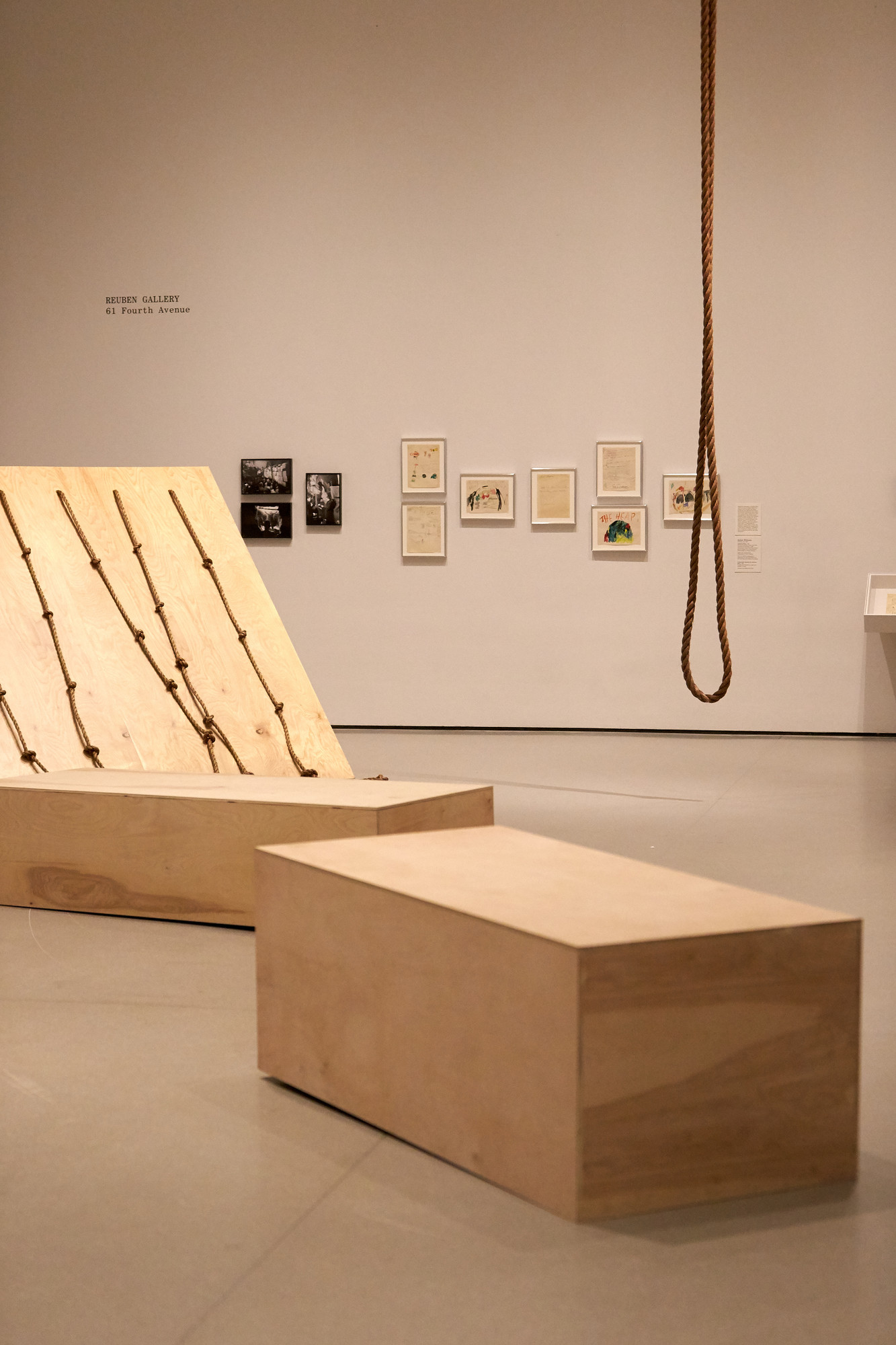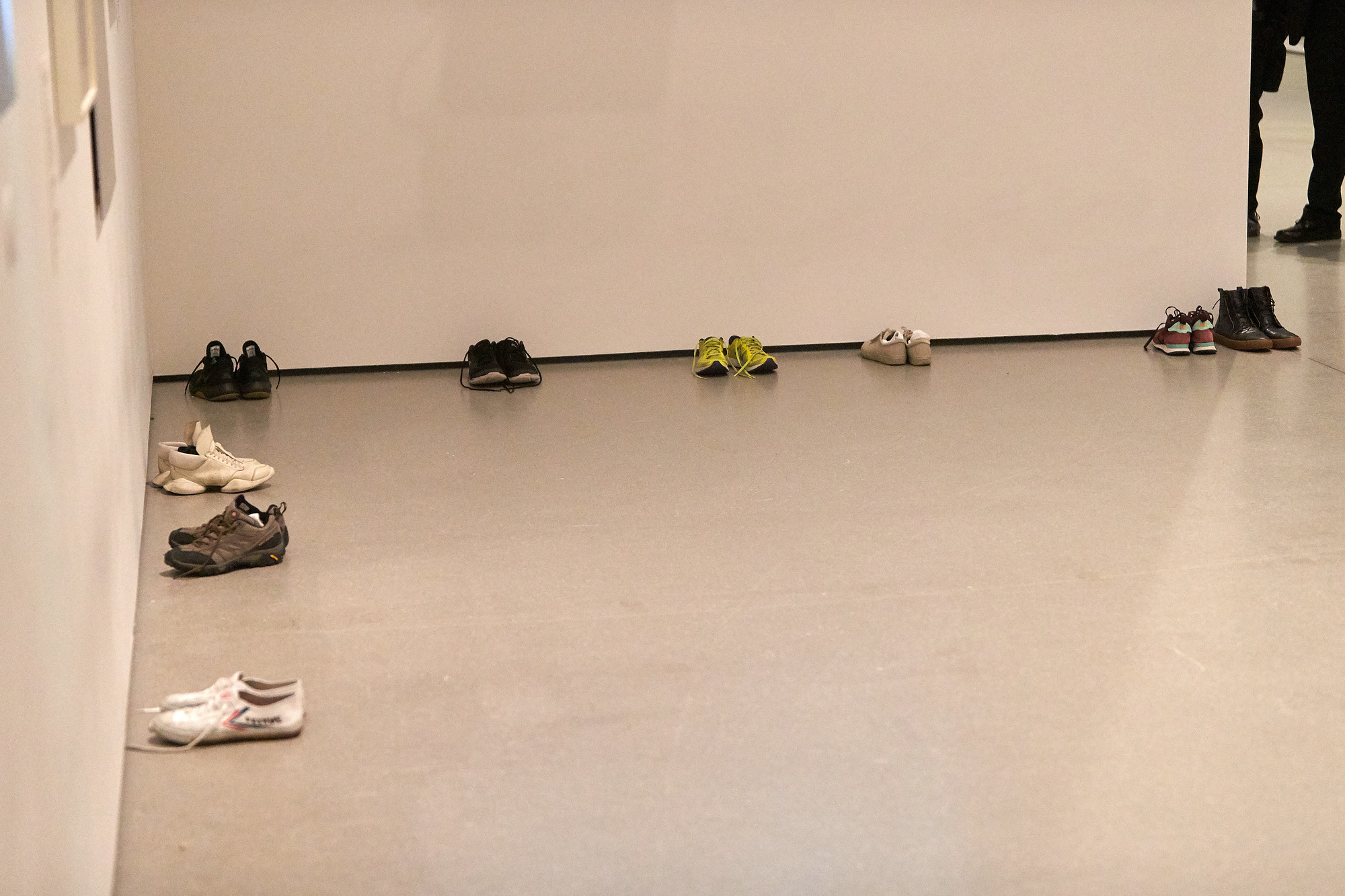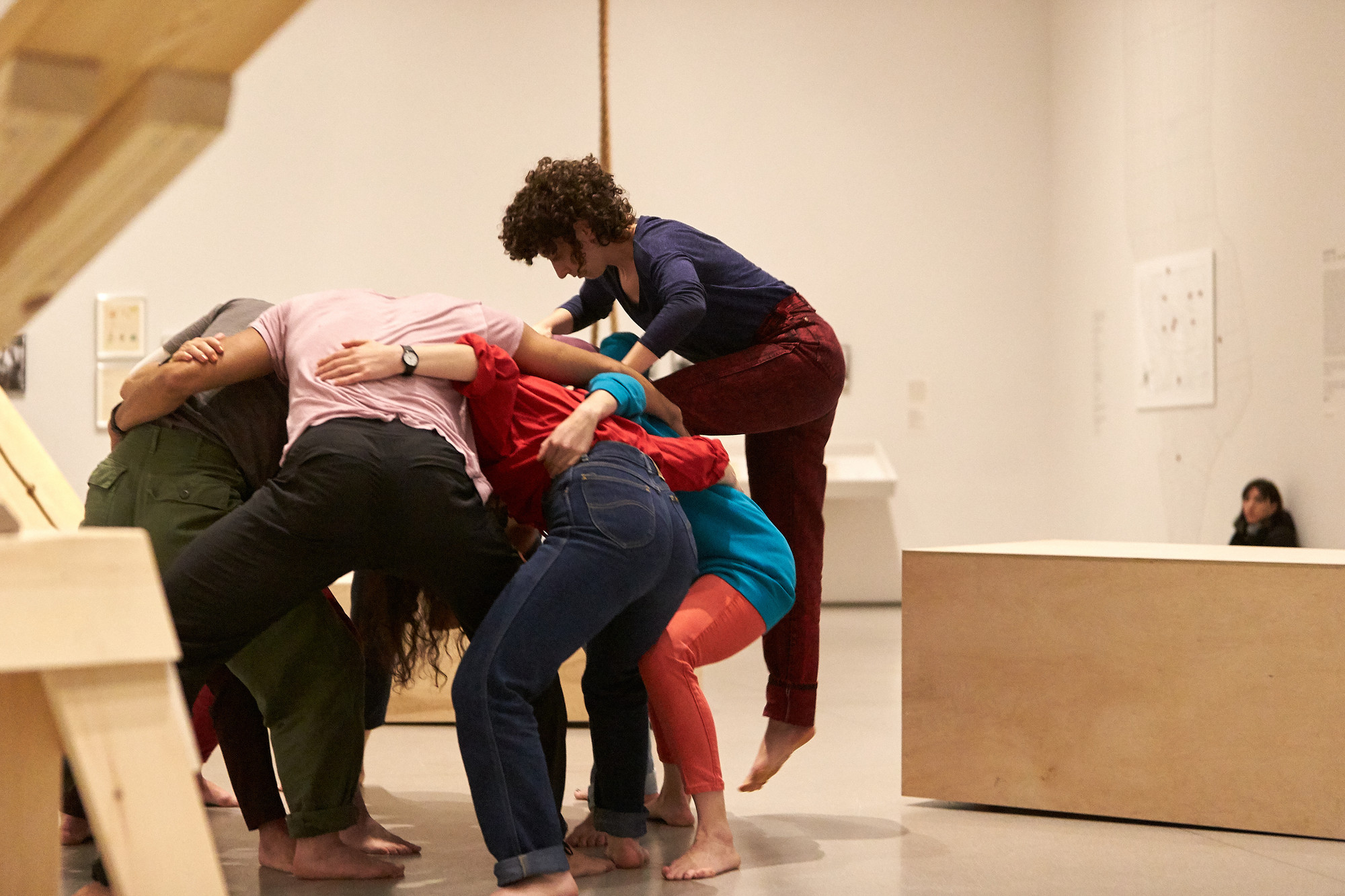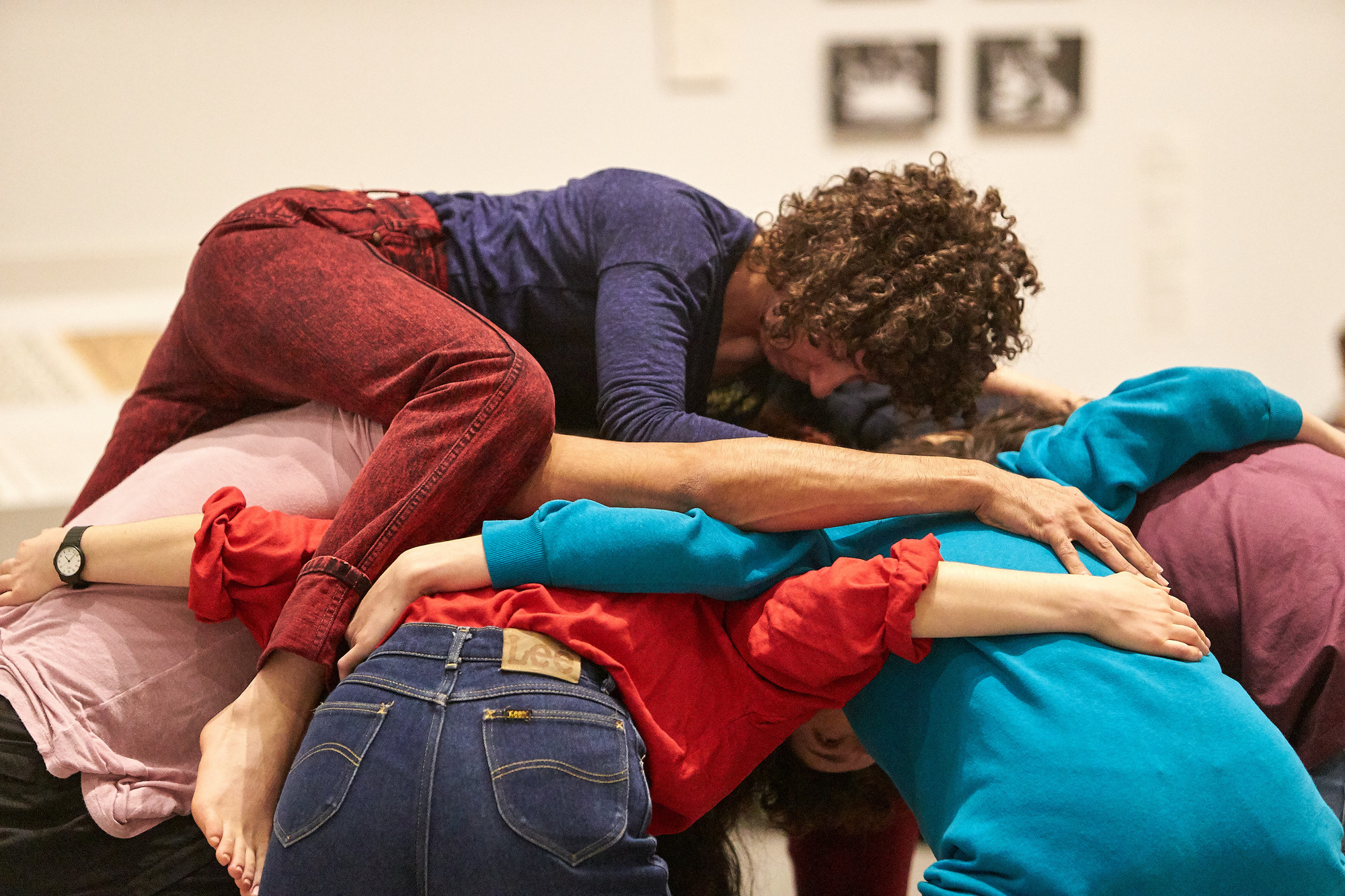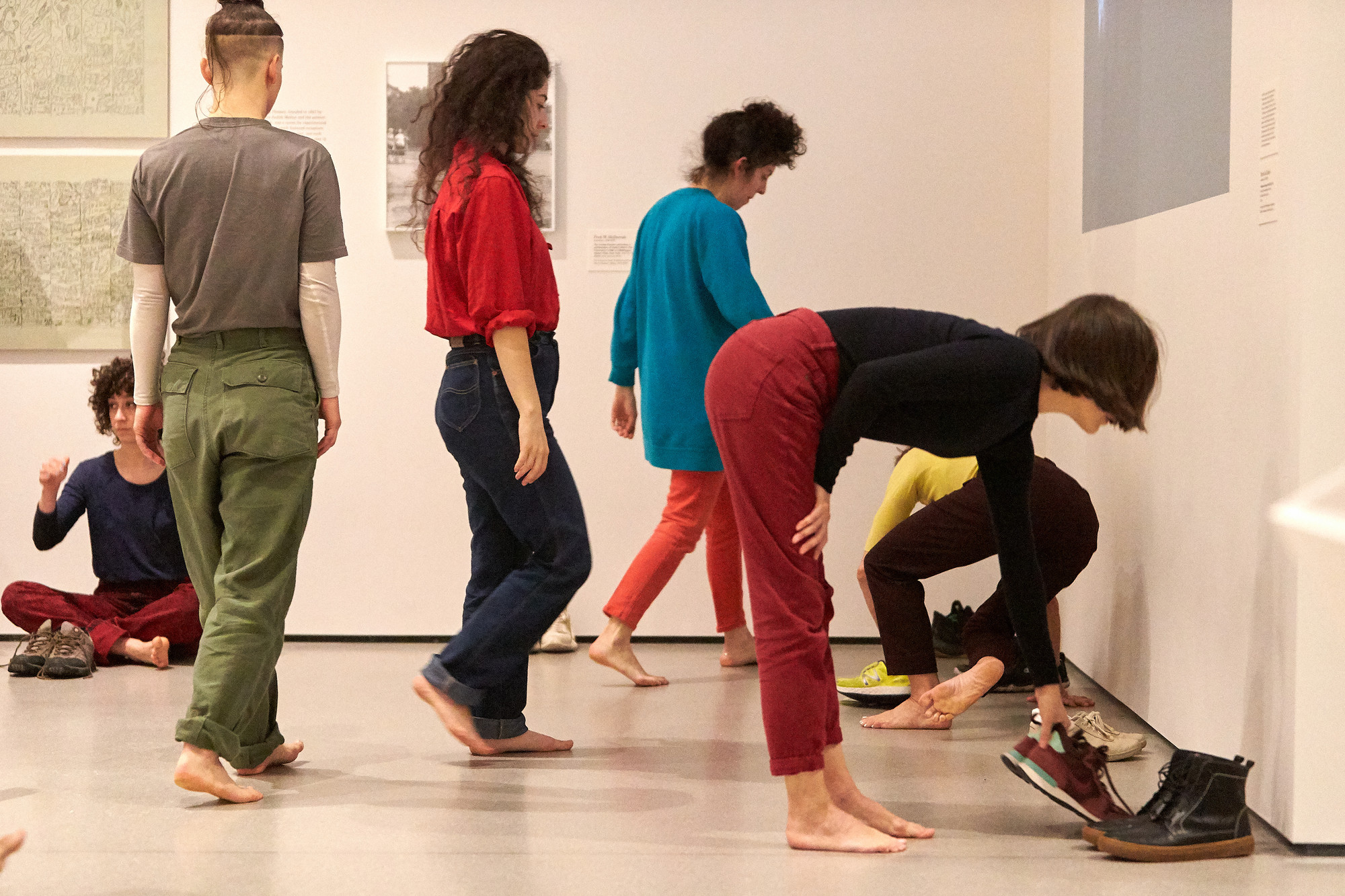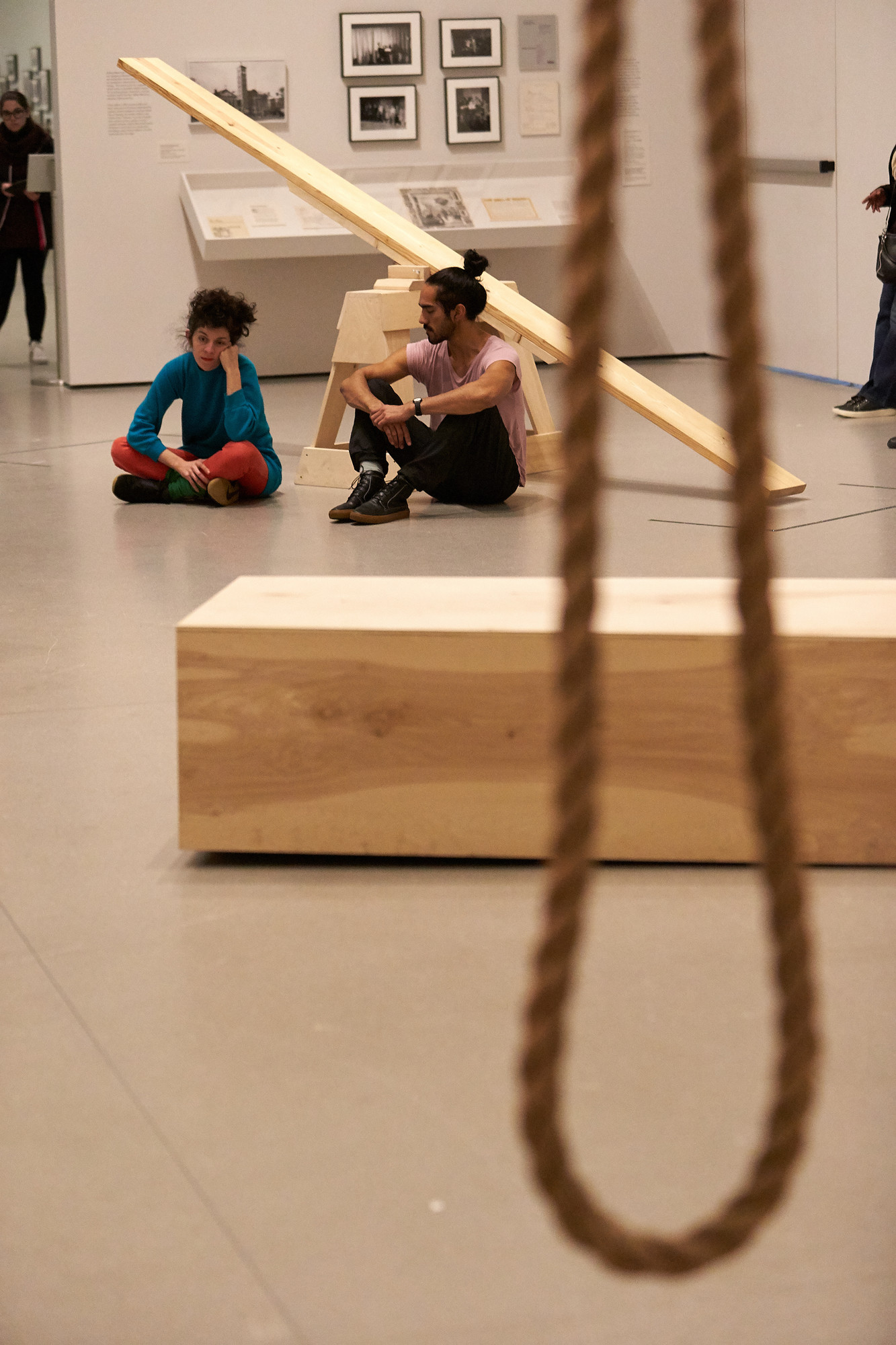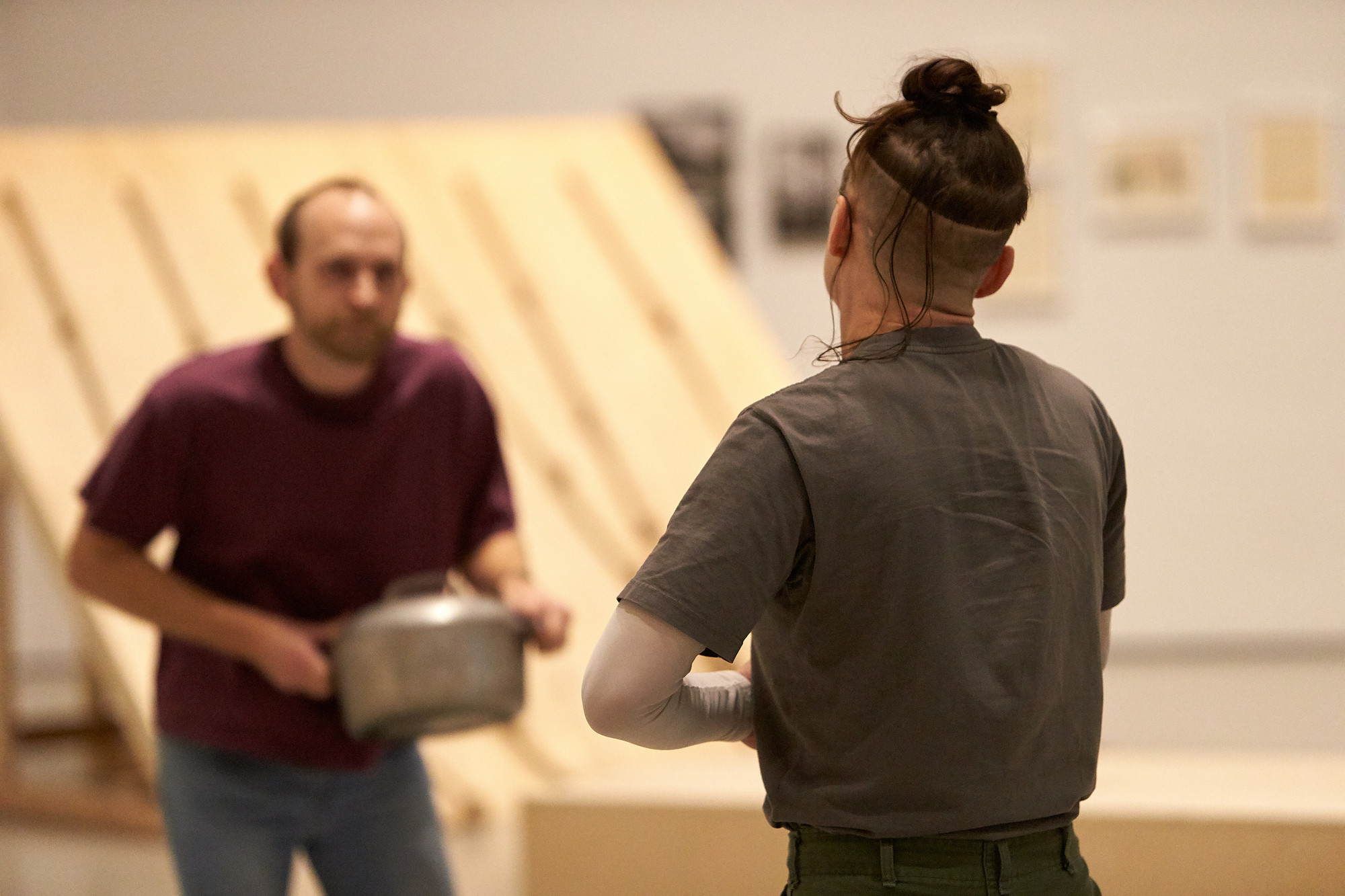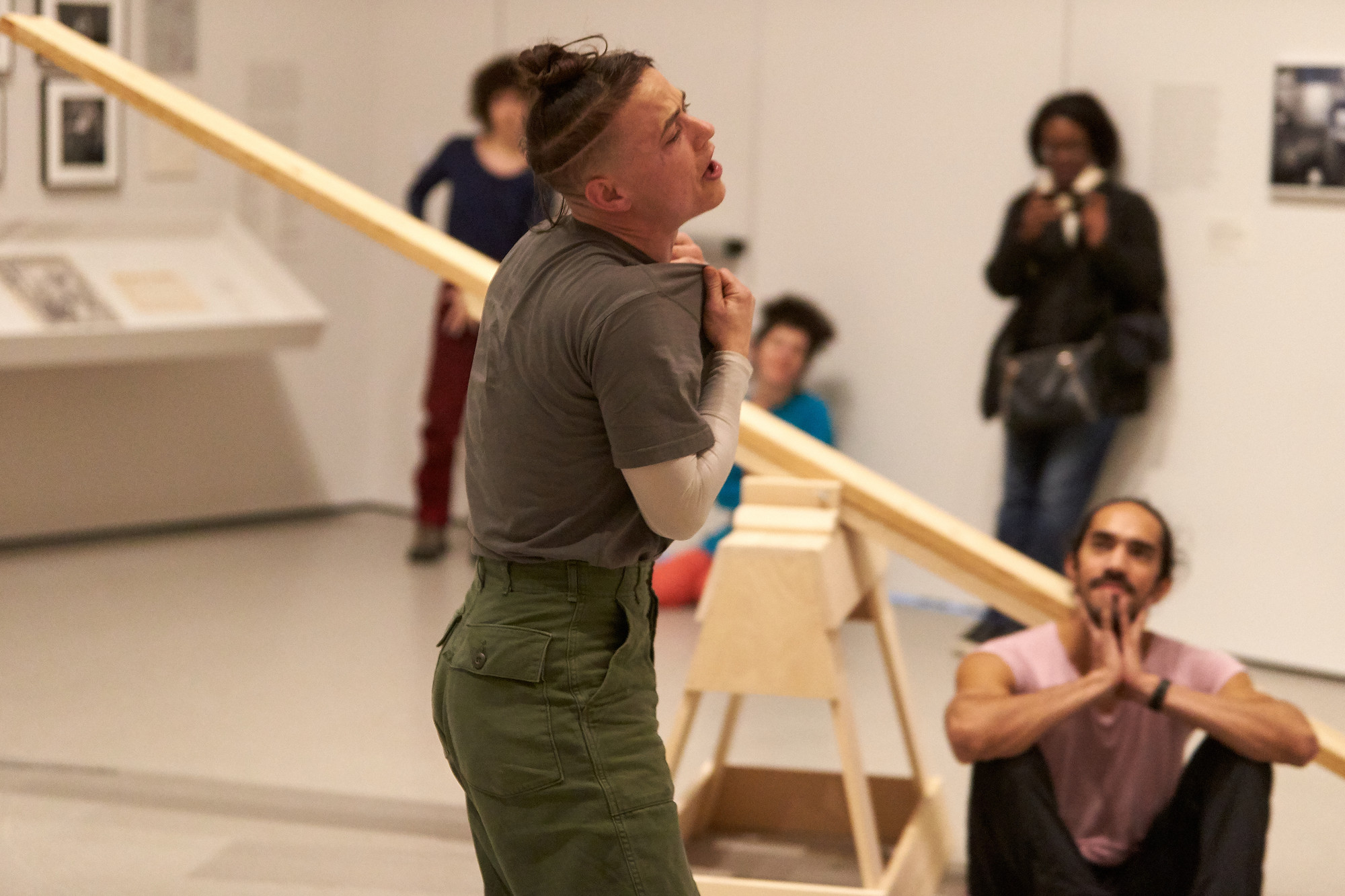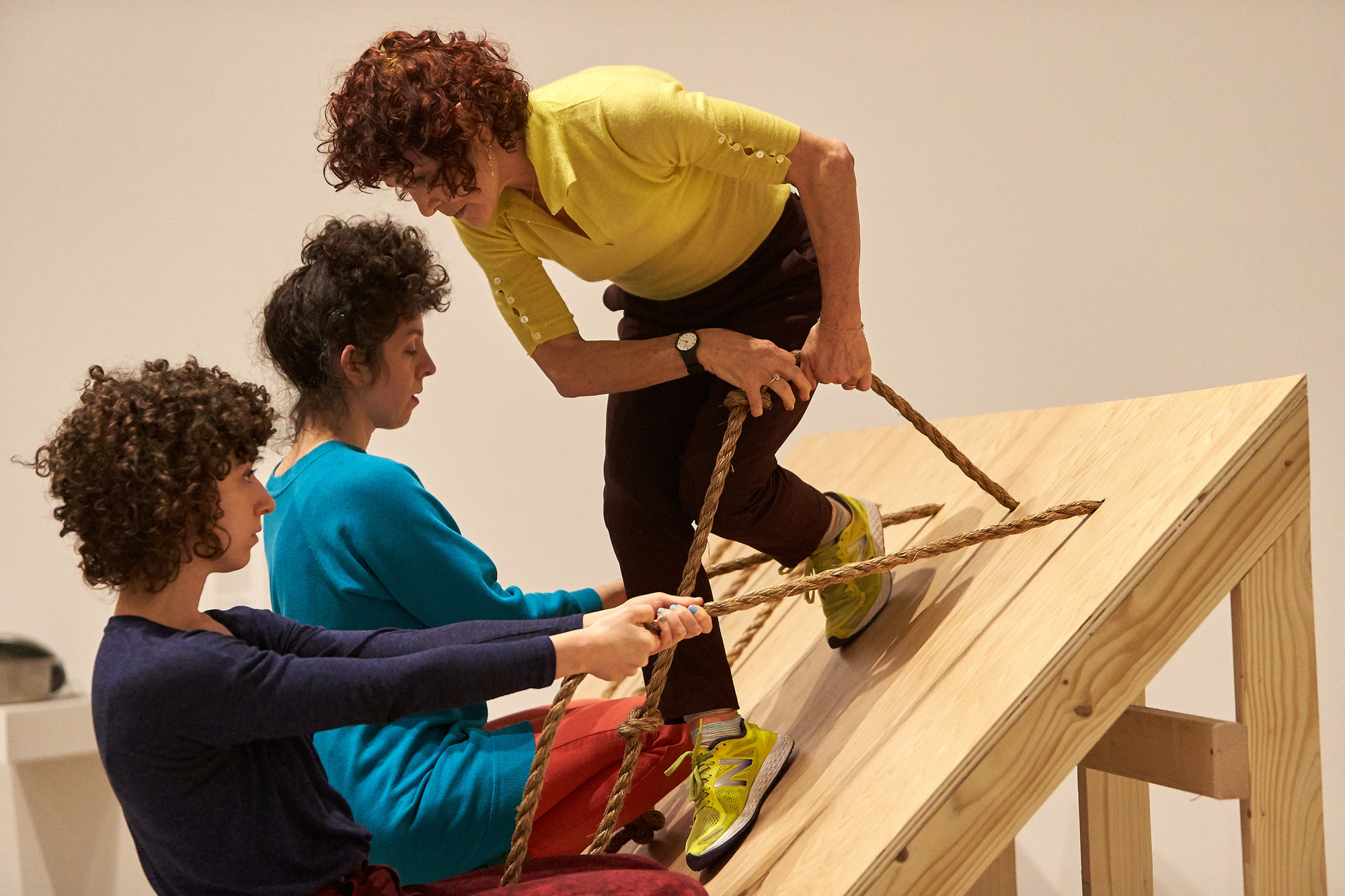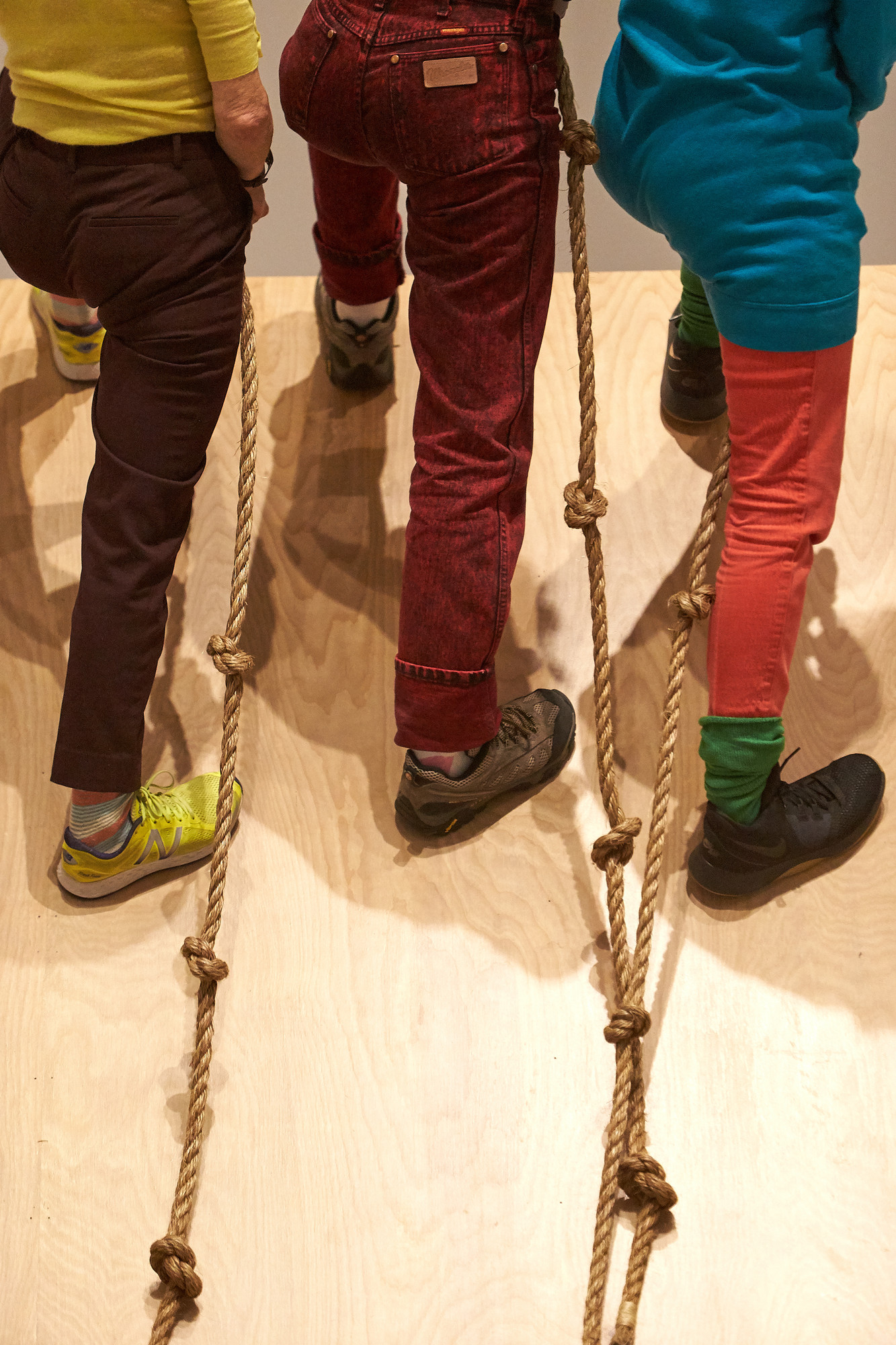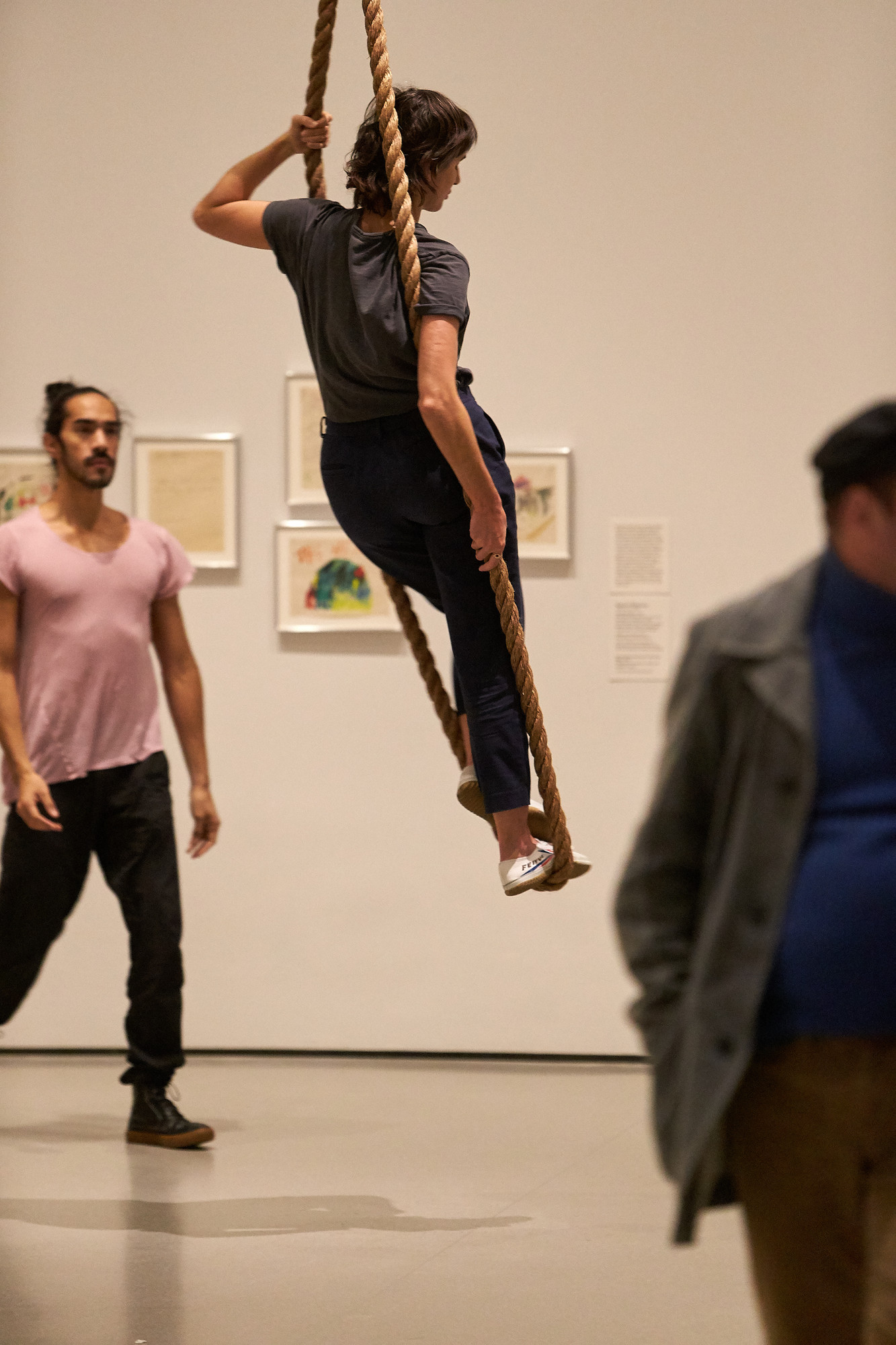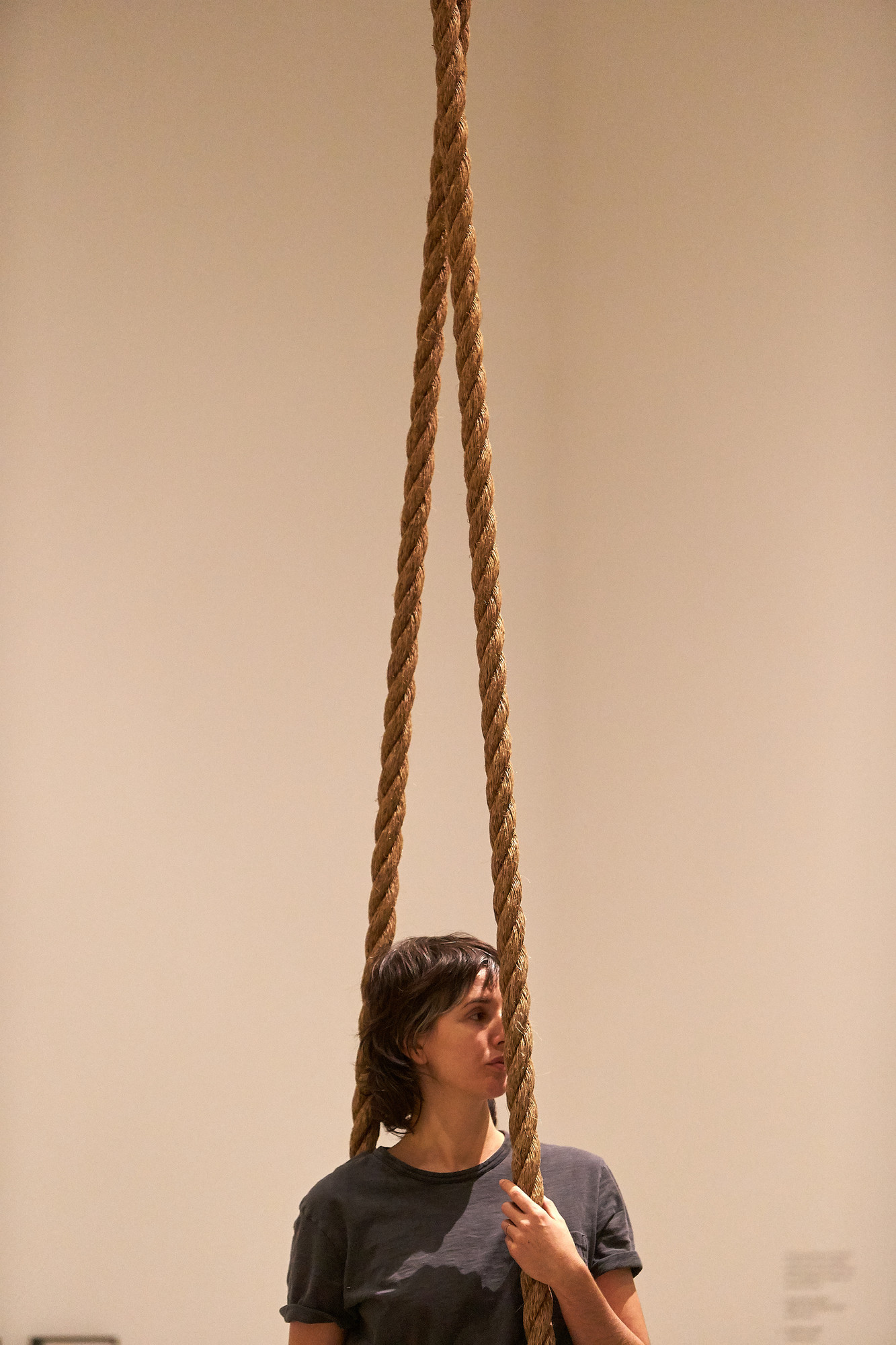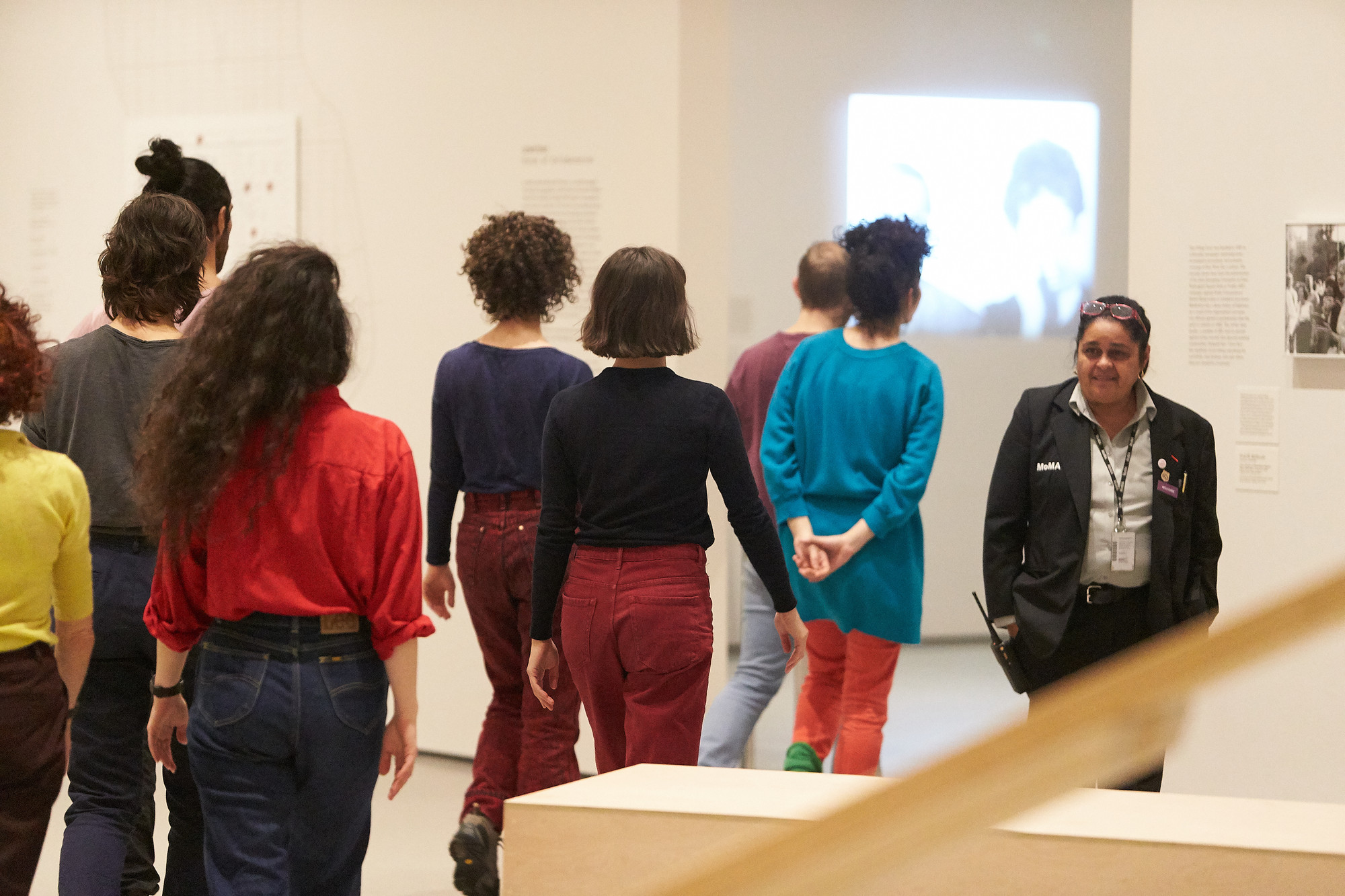 Performances as a part of Judson Dance Theater: The Work Is Never Done are produced by Lizzie Gorfaine, Producer, with Kate Scherer, Manager, Performance and Live Programs. Judson Dance Theater: The Work Is Never Done runs through February 3, 2019. Buy tickets today.