Remembering Ingo Maurer, 1932–2019
A MoMA curator reflects on the late artist Ingo Maurer's light play.
Porca Miseria!, an Italian expression that in American could be loosely translated as "damn it!," is the name of the chandelier that currently hangs in MoMA's ground-floor gallery facing 53rd Street, in an installation of selections from the contemporary design collection devoted to the theme of energy. It was the slow-motion explosion scene toward the end of Michelangelo Antonioni's 1970 film Zabriskie Point that inspired Ingo Maurer, the chandelier's designer. But then again, everything touched and excited Maurer, and anything that caught his omnivorous attention—birds, pop art, technology, constellations, Campari bottles, fishermen's nets—got distilled into a lighting fixture, many of them exquisite.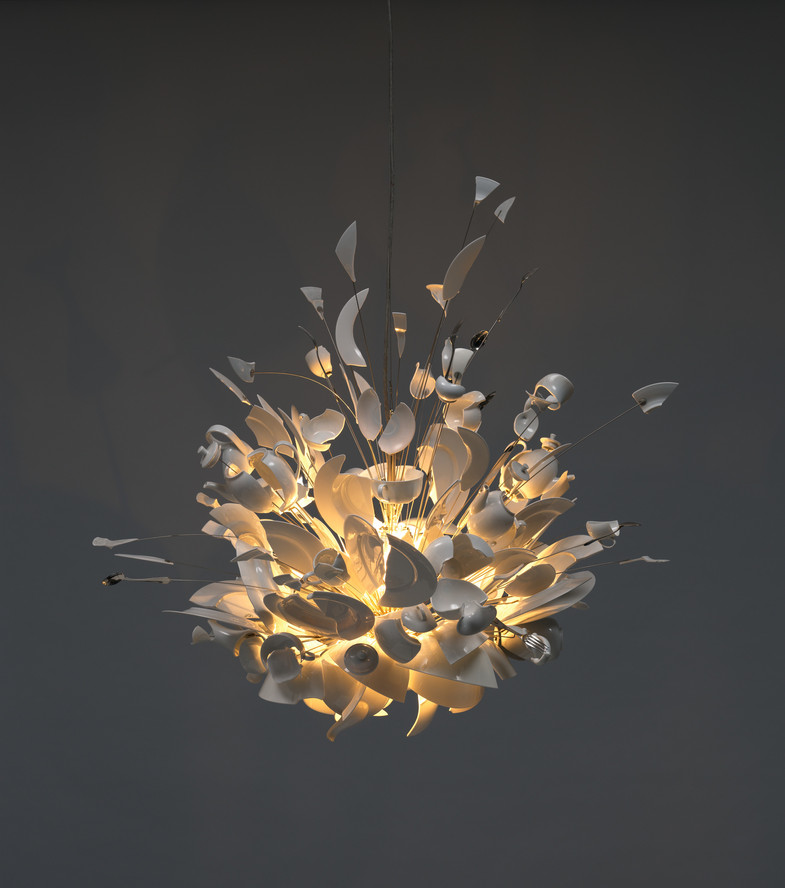 Ingo Maurer. Porca Miseria! Chandelier. 1994
After Thomas Alva Edison, Maurer is perhaps the human who has been most often identified with an incandescent light bulb. His first lamp, from 1966, is called Bulb, and it is a bulb within a bulb—the tautology became a form of poetry and a departure from conventional design. His work walked its own line and was hard to pin down by anyone attempting to use the traditional descriptors of design. There was no problem to solve. Quite the contrary. The form never really followed the function, and still, the lamps functioned beautifully, exuding the right light, at the right temperature and focus, and still fitting the initial idea without compromise. From a moody single bulb for romantic encounters to a monumental hanging lamp for a formal meeting table, he used materials and technology "like a magic trick" to modulate the perfect effect, as Kim Hastreiter explained in the Ingo Maurer obituary in the New York Times.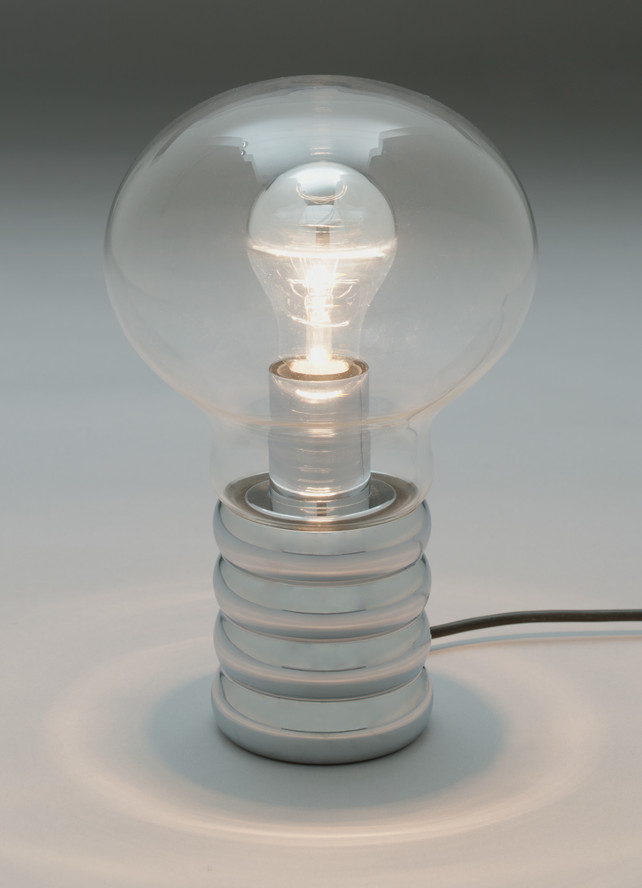 Even though, over the past five decades, he had either pioneered or embraced as an early adopter most new lighting technologies—from halogens to LEDs, OLEDs, holograms, and more—Maurer was irritated by the recent discussion of a ban on incandescent bulbs, which threatened to rob him of an important element of his palette. In 2000, he took over the grand and dilapidated Alhambra Theater in Harlem and installed his work throughout it, culminating in a room lit only by hovering wax candles. His company then produced young designer Moritz Waldemeyer's My New Flame, the same timeless candle rendered in flickering LEDs.
Moritz Waldemeyer. My New Flame. 2012
Technology was always a means to an end, and the end was often effortless grace, surprise, and emotion. Two more examples from the MoMA collection: Lucellino, a simple light bulb with cherub wings, delicately dimmable by touching the cables with one's fingers, or Wo bist du, Edison,…?, a pendant lamp with a halogen lamp held by a 360-degree profile of Thomas Alva Edison, and a holographic shade forming a light bulb with a fly on it.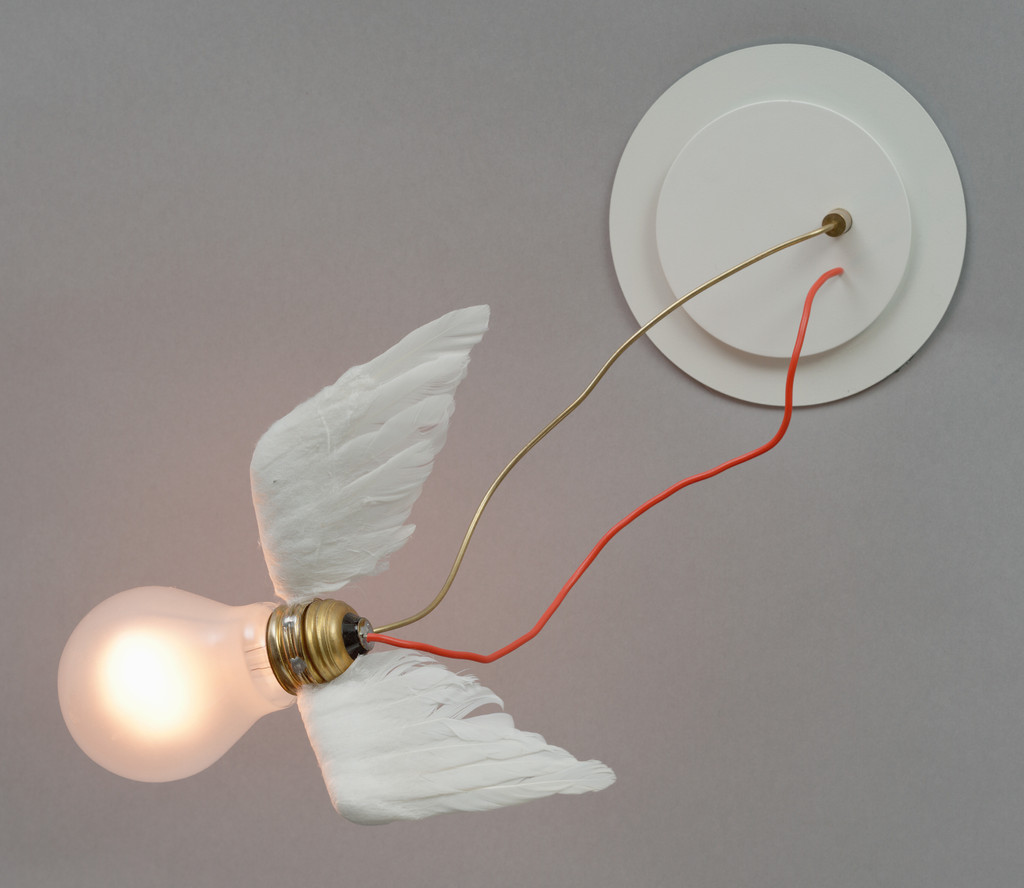 Ingo Maurer. Lucellino Wall Lamp. 1992
In 1998, MoMA featured his work, together with that of Fernando and Humberto Campana, in the 66th instalment of the Projects series, traditionally devoted to emerging artists. At that time in his life, Maurer was hardly emerging, having been in business since the 1960s and having already made design history, at least in Europe. Somehow the United States had not yet caught on, but the show was a coup de foudre, and Maurer set up shop—and a second home—in New York, a city that fit him like a glove and that he loved with abandon. He was here one last time in August, to close his shop on Greene Street. He died on October 21.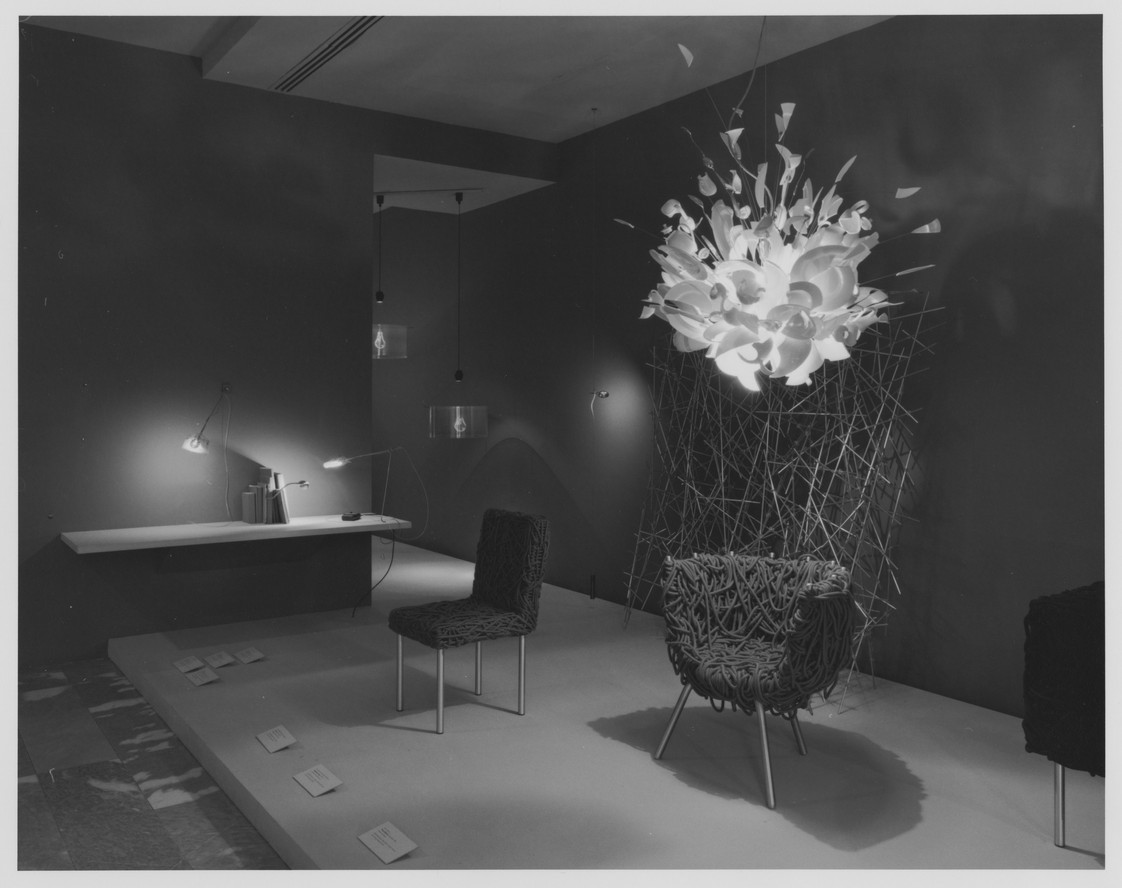 Installation view of the exhibition Projects 66: Campana/Ingo Maurer
Ingo Maurer's Porca Miseria! chandelier and the My New Flame LED candles are on view in Energy through January 26, 2020.