Picturing MoMA: Rosalind Fox Solomon
The artist gives us a behind-the-scenes look at the Museum and its journey to reopening.
As we prepare for the opening of a new MoMA in October, we invited artists Rosalind Fox Solomon and Sara Cwynar to capture this moment through their eyes. Solomon has been photographing people who work at the Museum with her medium-format Hasselblad camera, which she has been using since 1976. As she recently explained:
"I never know exactly what I have done until I see my contact sheets. Along the way, I am learning about the workers who make everything possible. My intention is to photograph their diversity and to acknowledge those who are responsible for the expansion—the guardians of art who provide security for the masterpieces that the public is privileged to view; the conservators who preserve the Picassos, Chagalls, and Rodins and manage to keep them in their original condition; the videographers, designers, and press; some of the curators who conceive and create exhibitions; and the patrons, who help to make possible what has been envisioned."
Channeling her curiosity, she ventured through the hidden hallways, warehouses, and labs that help MoMA run to tell a story about a pivotal moment in the institution's history. New images will be published biweekly.
I'm interested in the psychology of people. I use my intuition to try to understand something about what their lives may be.
Rosalind Fox Solomon
Anny Aviram
Senior Conservator, The David Booth Conservation Center
"Now that we're closed for the summer, we can finally do so many of the conservation treatments we've wanted to do—on works by lesser-known artists like Séraphine Louis (her Tree of Paradise [1928] is on the left), and on more well-known works like the earliest painting in the Museum's collection, Cézanne's The Bather (1888–90), shown in the middle. Like the Cézanne, Chagall's I and the Village (1911), to the right, is almost always on view. They'll both look their best for our visitors when they go back on view in October at our reopening."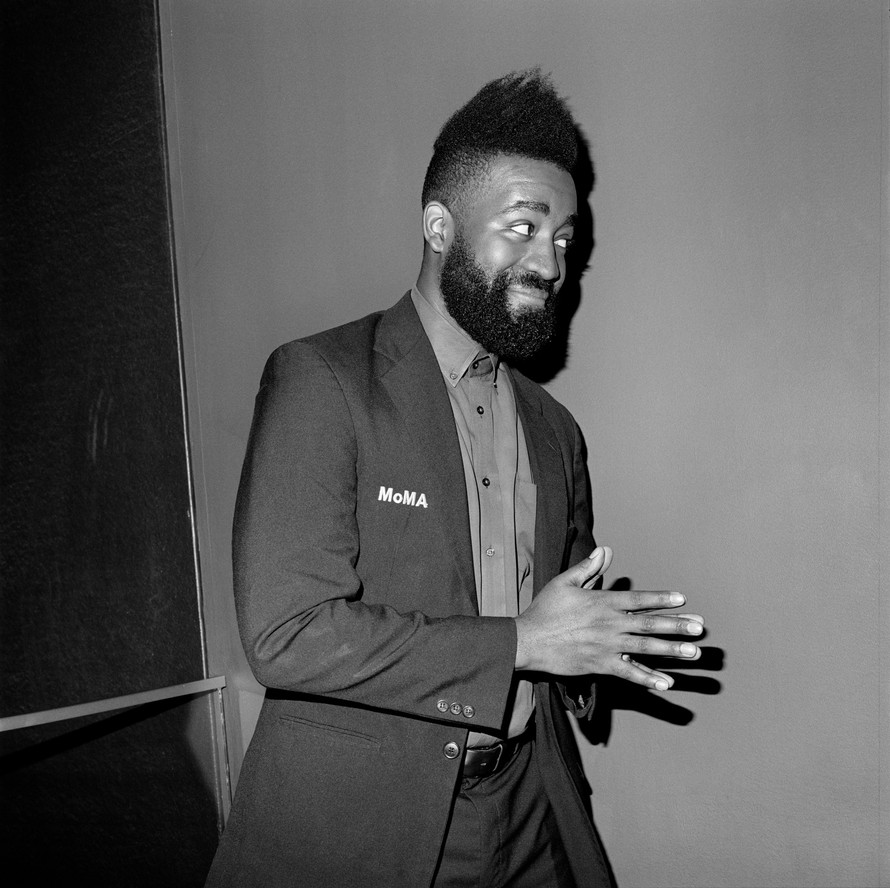 Chet Gold
Security Supervisor
"One of my favorite sayings is 'protect your peace of mind.' I learned how to protect my peace of mind while protecting artwork. It means focusing on why I'm here. It's a way for me to navigate the museum and not be frazzled by the range of personalities and energy I come in contact with everyday. One of my favorite places for meditation is Claude Monet's Water Lilies. It will be back in the galleries this October. But you can find your peace with whatever artwork speaks to you."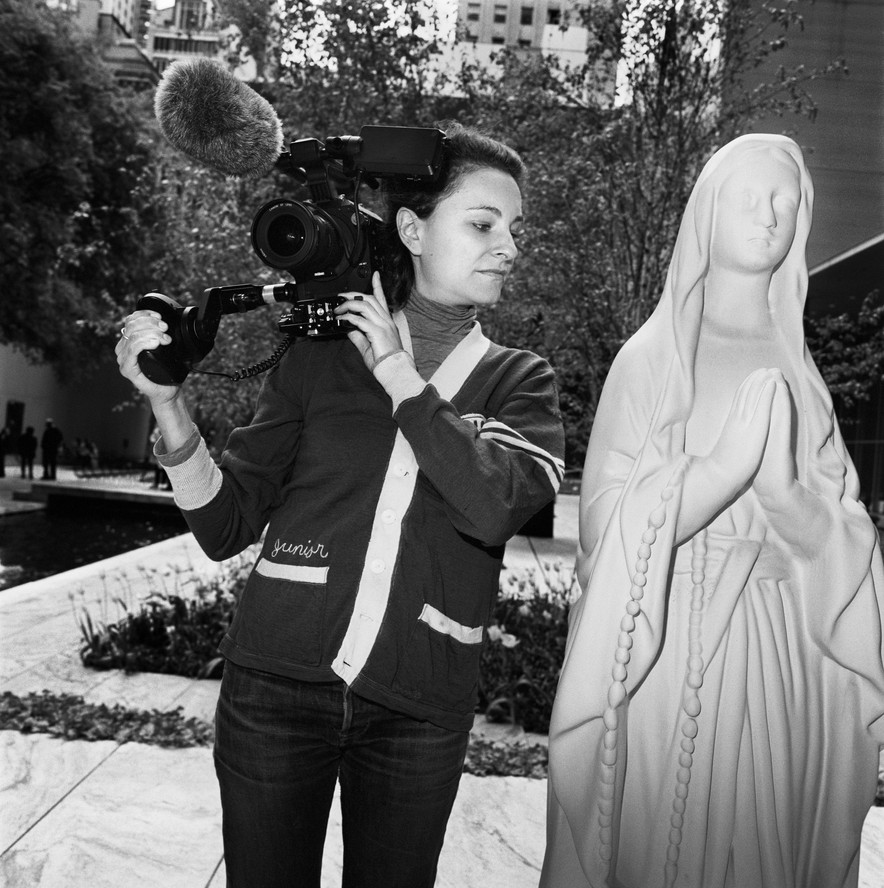 Natasha Giliberti
Video Producer
"My job is to find the human—and in this case, superhuman—stories behind the works on view. On this day, we were uncovering staff stories of ghostly encounters at the Museum. On our way to speak with Louis Bedard, a longtime member of the security team and a true believer in the paranormal, the lens fell off the camera. It cracked. Louis insisted it was a MoMA ghost at work. Of course, we made use of the shot, with some visual effects, in our final edit. I hope our stories help people feel less intimidated by art and use it to marvel at and question the world around them."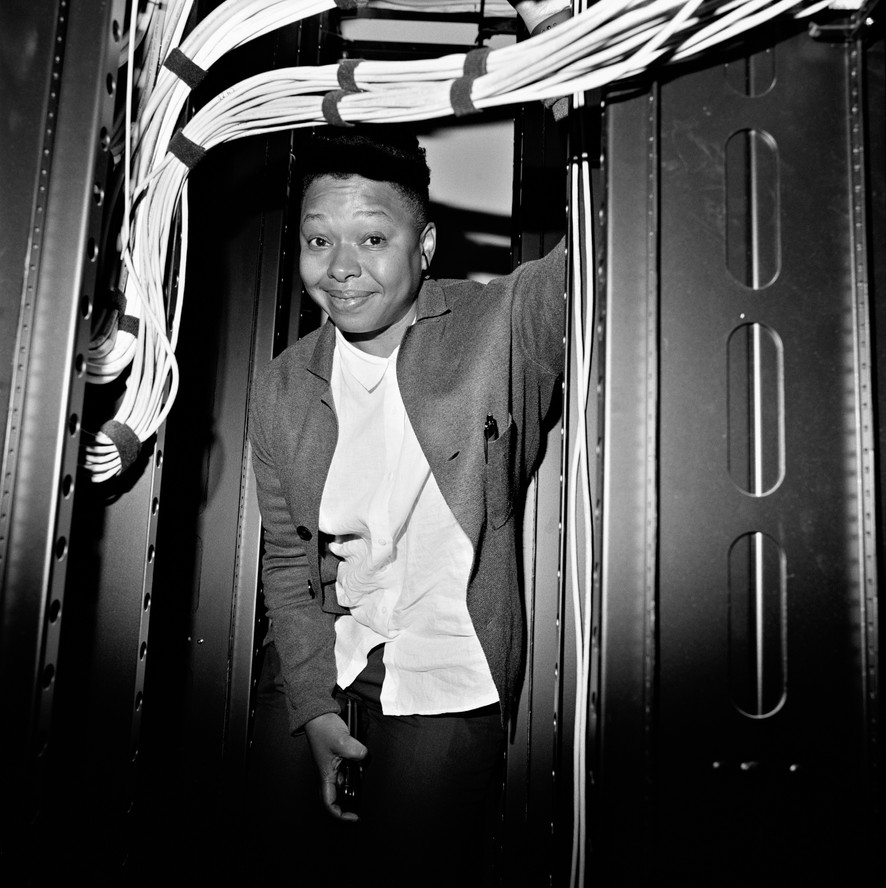 Helynsia Brown
Director, Information Technology
"You're looking at one of the hearts of the Museum—all of our technology, from our websites to onsite ticketing to staff computers and interactive experiences, starts in data centers like this one. I joined MoMA a few months ago and have an extraordinary team that includes engineers, application developers, and technical services specialists who are all committed to getting the IT infrastructure in place and up and running. We're doing our part to improve our visitors' experience both online and in the Museum. My technology and military background means I think logistically, which suits my job, but I've gained an appreciation for art and its impact on culture and community from working in museums. It's a cool time to join MoMA as we reimagine how art is presented, and who is represented. I'm looking forward to seeing something different in the galleries, and I'm happy to be a part of it."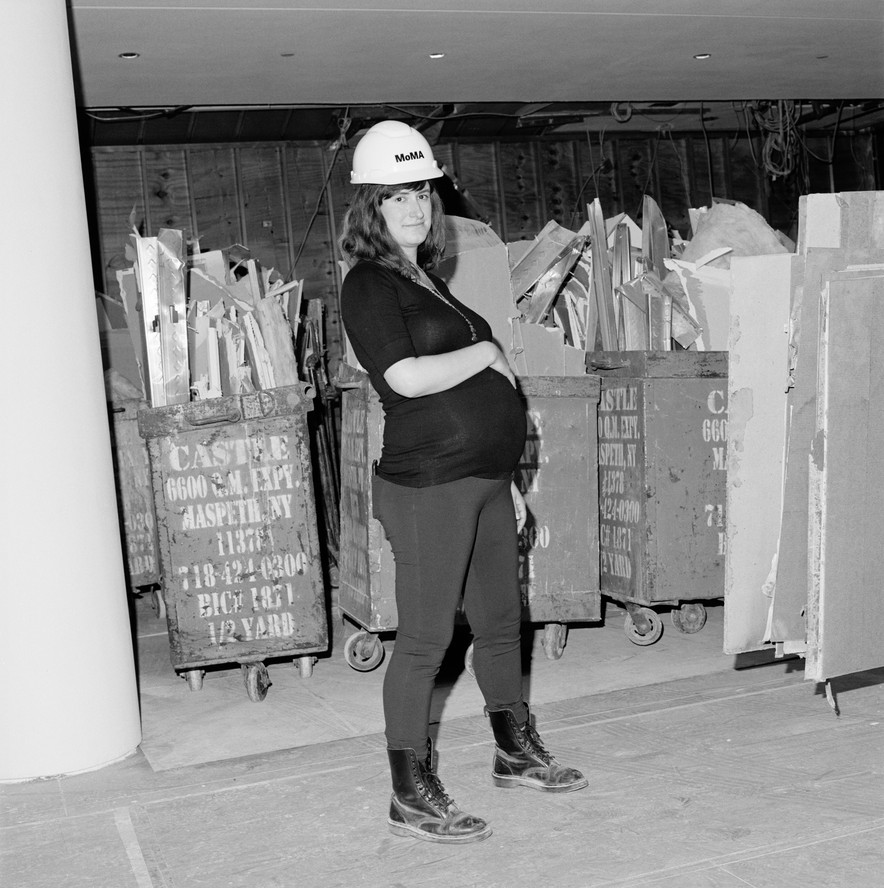 Eliana Glicklich-Cohn
Project Manager, Museum Expansion
"I've been working on the Museum's expansion project for the past four years. My first son was born during the phase-one renovation work, and I had my second son during the final stretch of the expansion. I came into this project with an arts background, and no prior experience in construction. It's incredible how many layers of material, people, logistics planning, troubleshooting, and finishing details have come together to build this complex space. In the fall, I hope our visitors benefit from the efforts we've put into the renovations and new buildings to make the Museum a welcoming and flexible place."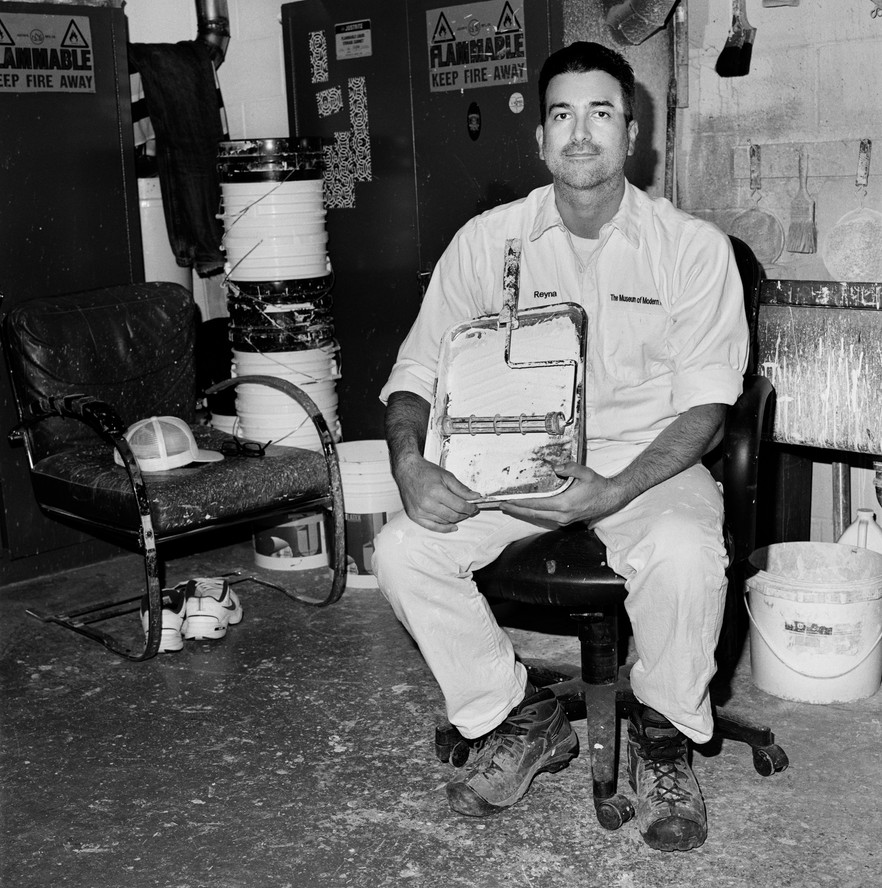 Bryan Reyna
Paint Shop Foreman
"As the paint shop foreman I manage the crew of painters that paints everything in the Museum. It's hard to fathom how much has to happen before the Museum reopens this fall—we're painting all the walls, and some ceilings, in the galleries and public spaces. The amount of detail is daunting. But it's nice to get a behind-the-scenes look at the reinstall and see works of art I haven't seen before. One of my favorite moments during this process was noticing when Matisse's Dance (I) had been temporarily stored right next to Picasso's Les Demoiselles d'Avignon. That's a couple you don't see hanging out next to each other everyday."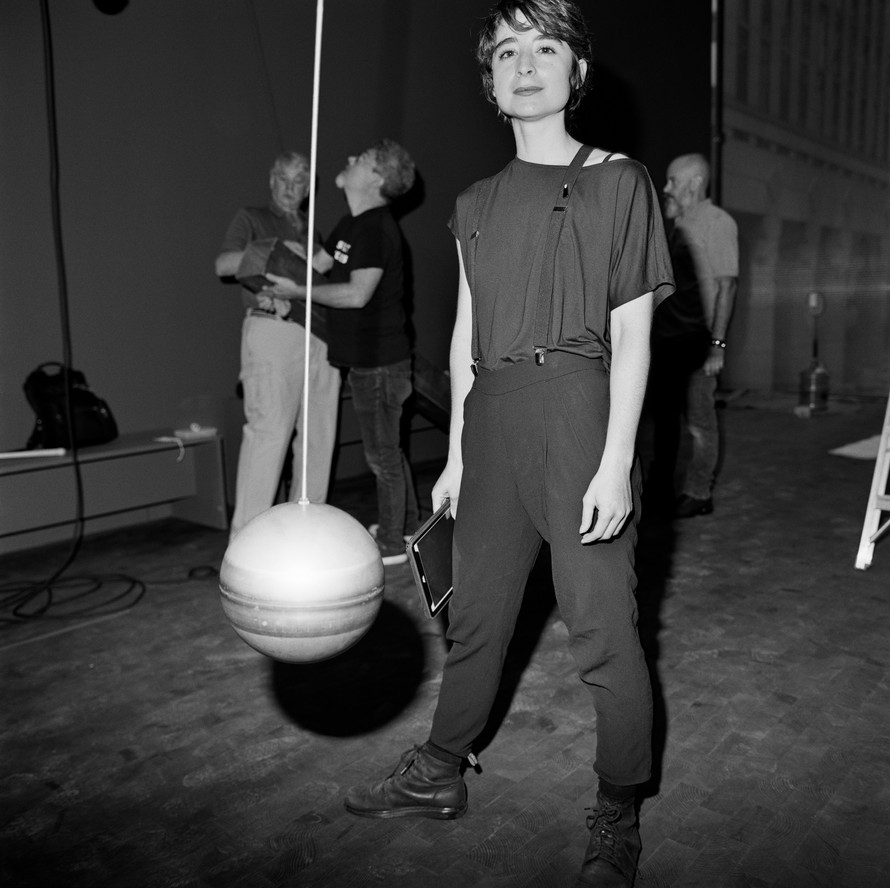 Athena Christa Holbrook
Collection Specialist, Department of Media and Performance
"We worked with John Driscoll and Phil Edelstein of Composers Inside Electronics Inc. to realize David Tudor's sound installation Rainforest V (variation 1). This is the first work on view in our Marie-Josée and Henry Kravis Studio, a new space my team is using to investigate how we present and preserve time-based media installations and performances. Rainforest is made up of 20 resonant objects suspended throughout the space to form a visual and acoustic composition. Throughout the installation, the CIE artists were thinking about what our visitors will experience—creating moments of pause and opening up pathways for visitors to move throughout the space. Periodically they would stop, bring me to a spot and say, 'look at this,' to show me a kind of vignette they'd created within the overall composition. I am excited for visitors to have the same experience of looking and listening as I did, encountering and appreciating these moments and pathways on their own."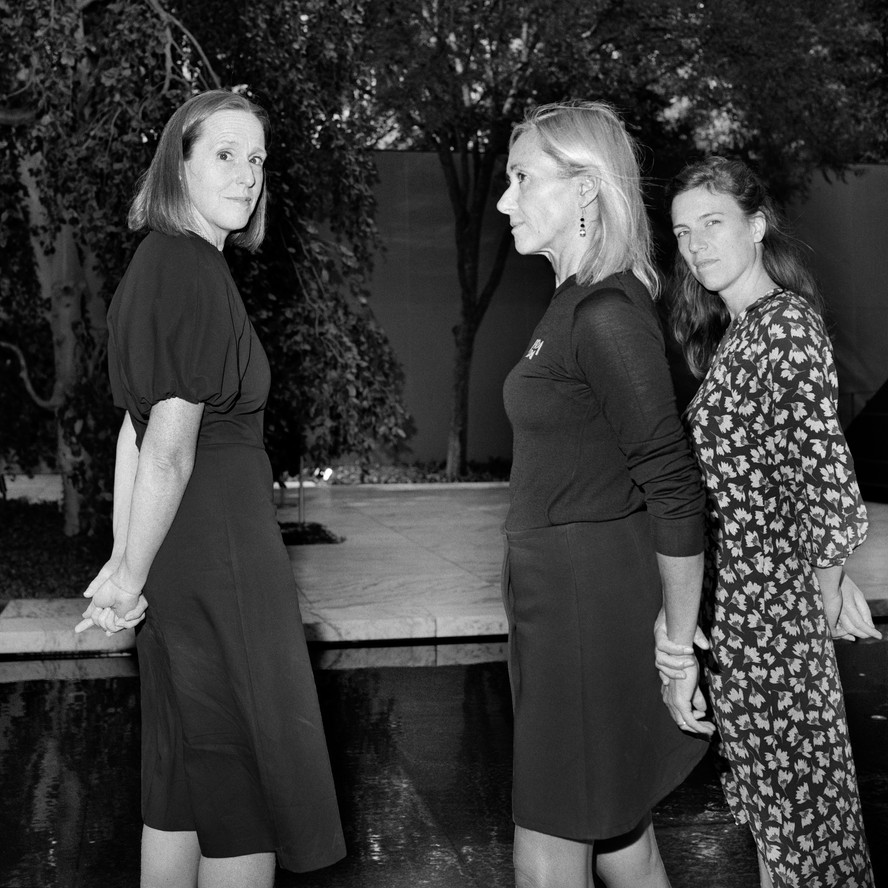 Sarah Meister, Roxana Marcoci, and Lucy Gallun
Curators, Department of Photography
"The past three years have felt like working in a creative laboratory—instead of presenting the history of modernism as something that doesn't change, we're putting the art collection in dynamic motion. You'll still find galleries devoted primarily to photography, but you'll also see photographs throughout the Museum, complemented in unexpected ways by other mediums.
Collaborating cross-departmentally with very different methodologies pushed our comfort levels in presenting countless ideas and histories that came out to be very successful. We're all so excited to share the newly reinstalled galleries with visitors."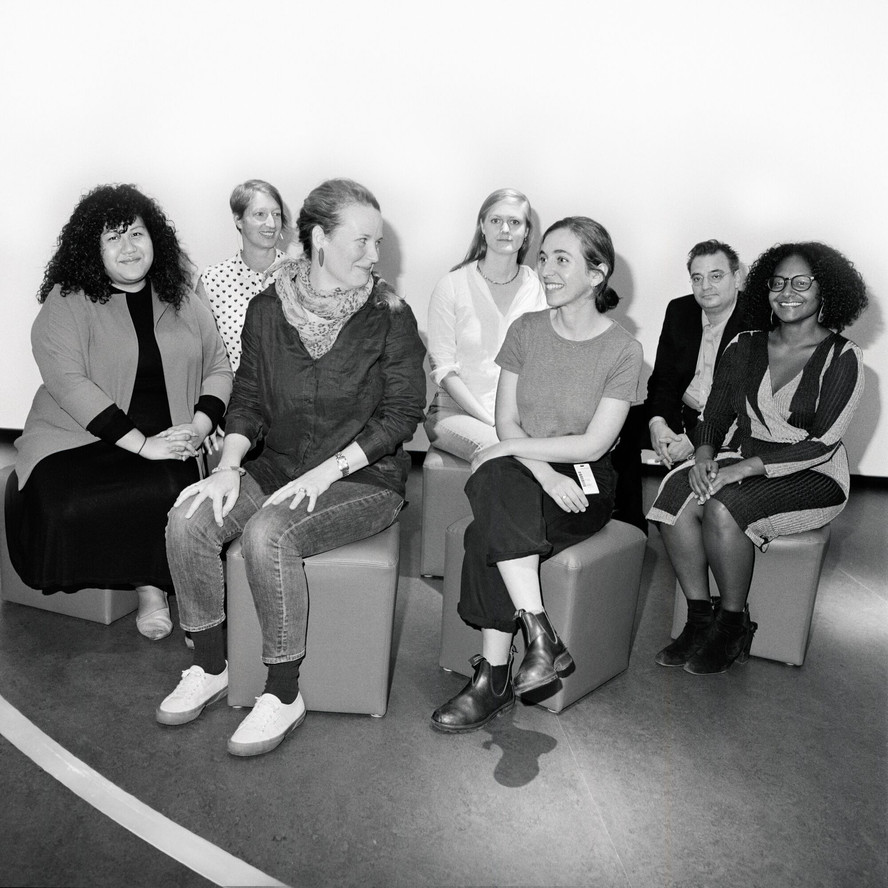 Isabelle Saldana, Jess Van Nostrand, Sarah Kennedy, Alethea Rockwell, Hannah Fagin, Pablo Helguera, and Rachell Morillo
The Crown Creativity Lab team
"We are interested in how the museum can offer visitors a memorable, unexpected, imaginative experience that can be shared with others and have lasting impact. The People's Studio is an inclusive, hands-on program at the center of the museum. We've been experimenting with dynamic programming for adult audiences for many years with all kinds of artists, educators, and other creative collaborators, so it's a dream come true to have a new, permanent Creativity Lab to welcome our visitors each day.
In this first year, organized around the theme of Collective Imagination, we look at how art is shaped by human relationships. We've designed activities, workshops, and conversations that invite you to experiment with artists' strategies and processes you will encounter in the reimagined collection galleries. A program like the People's Studio hasn't existed at this museum since 1939!"
To find out more about Solomon's and Cwynar's work and projects for MoMA, read an interview with the artists.