A Close Look at a New MoMA: The Graphic
Our director of design breaks down the colorful graphic visualization that anticipates a new MoMA.
What will the new MoMA look like from 53rd Street? And how can we use that view as the basis for a graphic emblem that announces our reopening in October? To tackle this challenge, MoMA's Creative Team worked with an outside agency. In anticipation of the full unveiling of the new facade this fall, we tapped Triboro, an NYC-based design studio, to help us create an elegant, cohesive image that incorporates multiple structures built over the decades since our original 1939 building opened. We then asked Triboro to transform this spare rendering into a mix of bright colors, shapes, and forms to create a "visualization" that celebrates MoMA's architectural history. Triboro cofounder David Heasty described the challenge of creating this image: "How do you celebrate the individual personalities of each building while at the same time rendering them in a way that links them together into a larger whole?"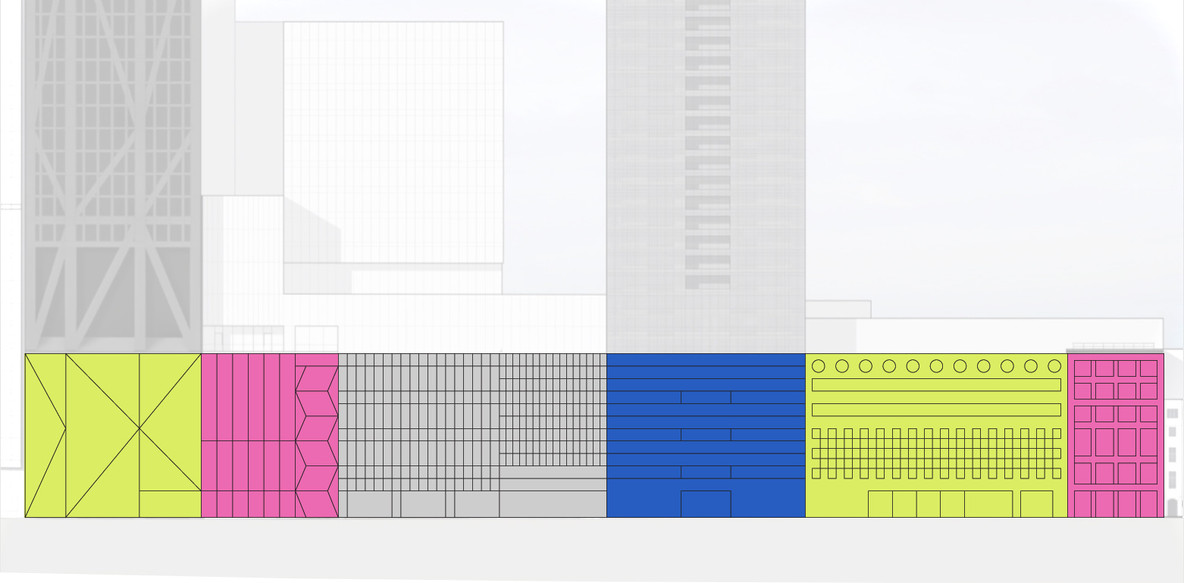 Here's what we are looking at in this initial rendering above, and why it has taken on this form. From left to right (moving west to east on 53rd Street), the buildings we see are: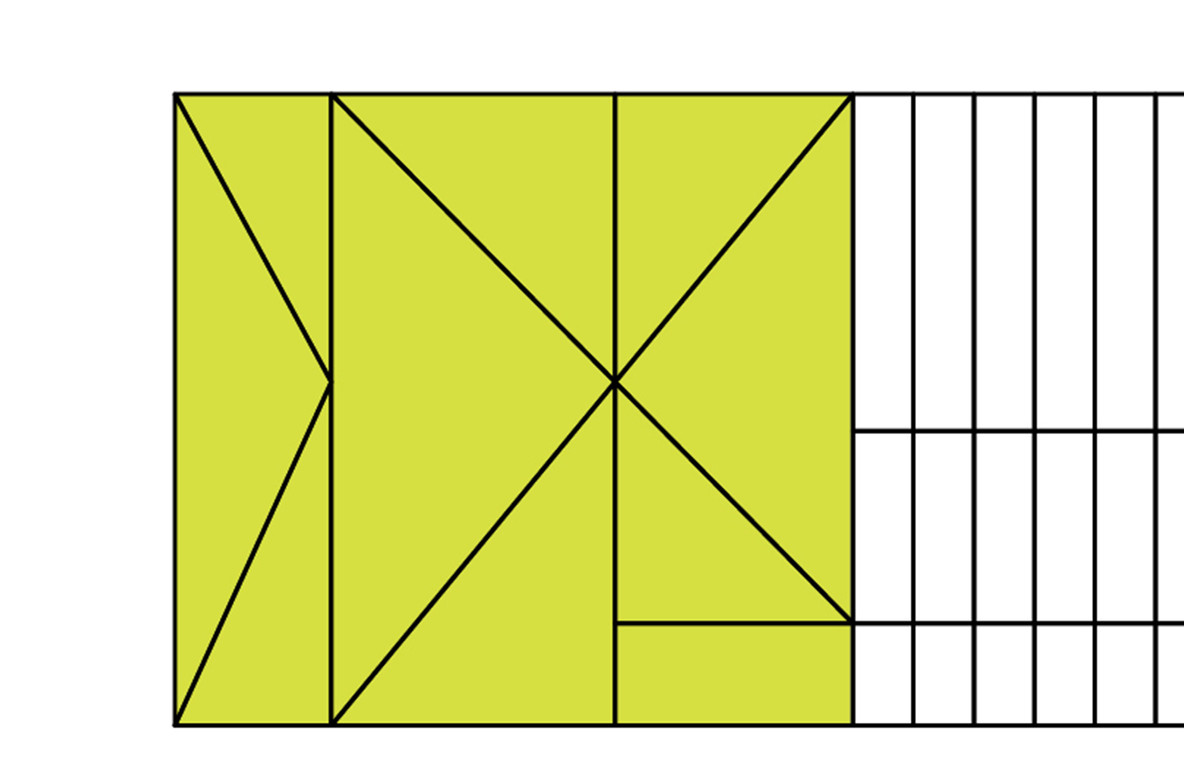 In neon green: The David Geffen Wing, by the architect Jean Nouvel (2018), which is "very much about triangles," according to Heasty
In pink: The Jerry Speyer and Katherine Farley Building, by architects Diller Scofidio + Renfro (2019), which "frames the new blade staircase inside the Museum, which we translated into an accordion design made out of parallelograms"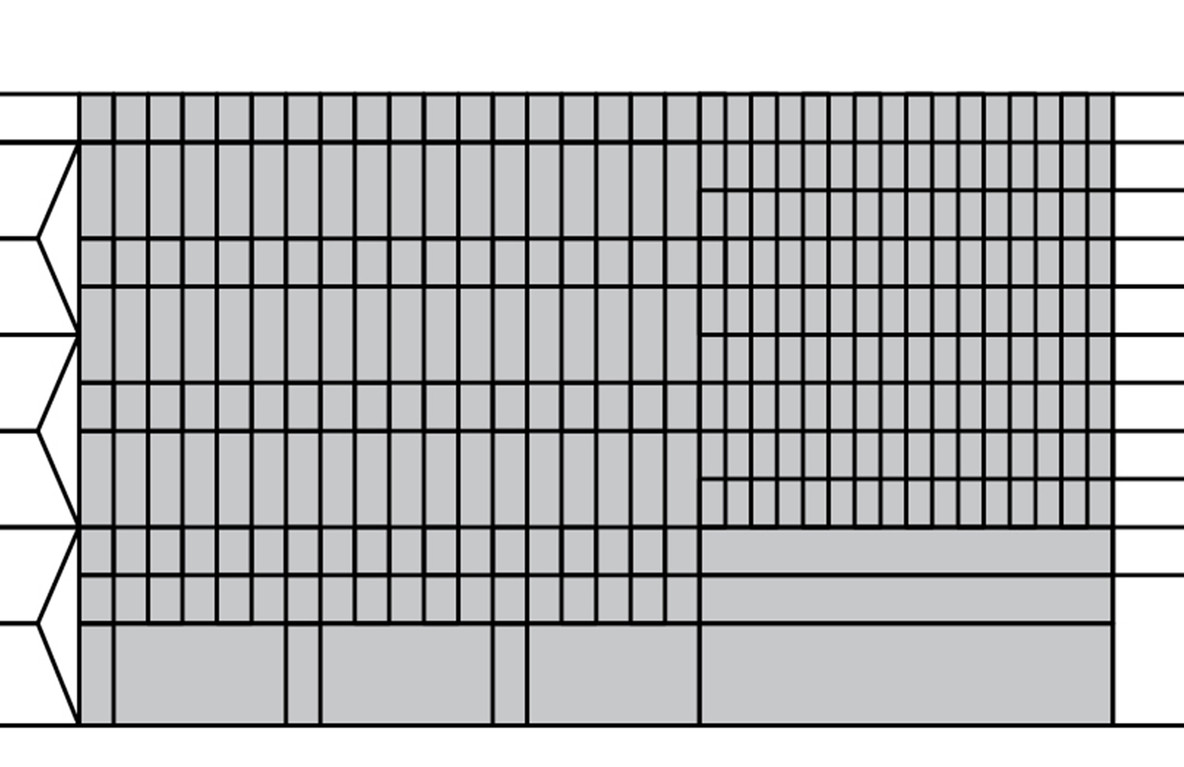 In gray: The David and Peggy Rockefeller Building, by architect Yoshio Taniguchi (2004), which is "all about framed rectangles"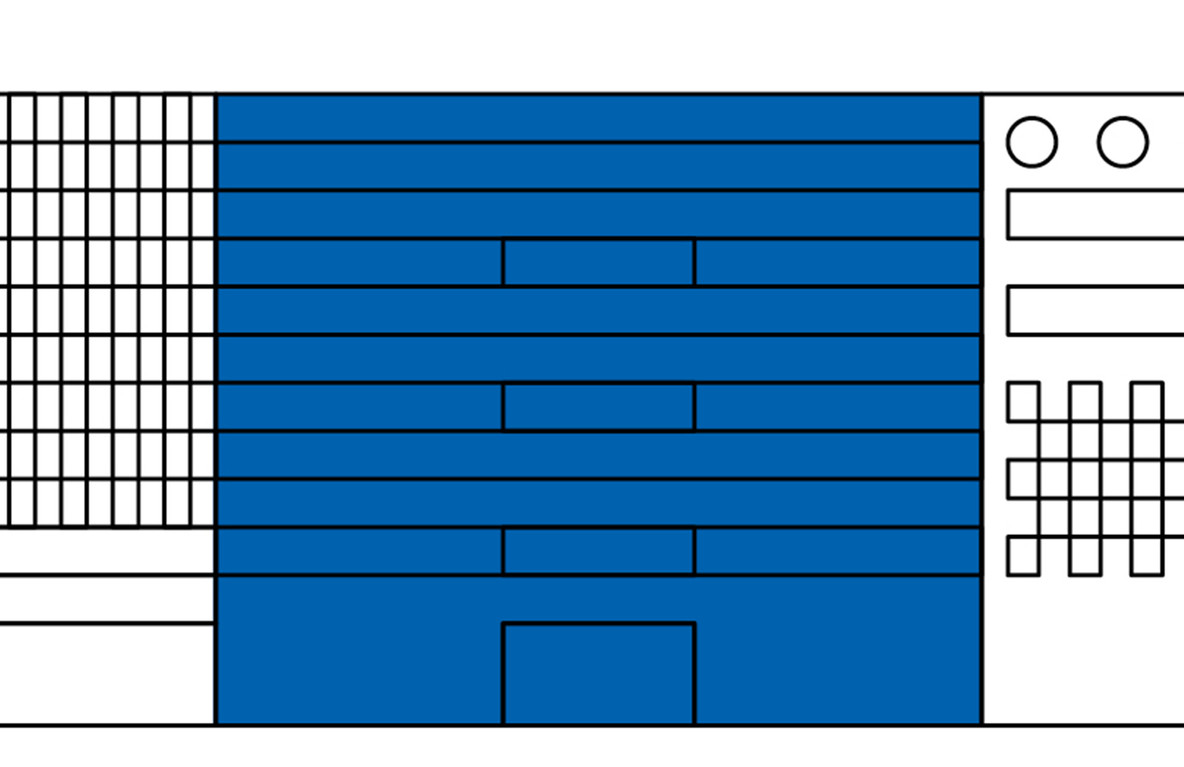 In blue: Museum Tower, by architects Cesar Pelli and Associates (1984), which Heasty describes as "a row of stripes interrupted occasionally by alcoves"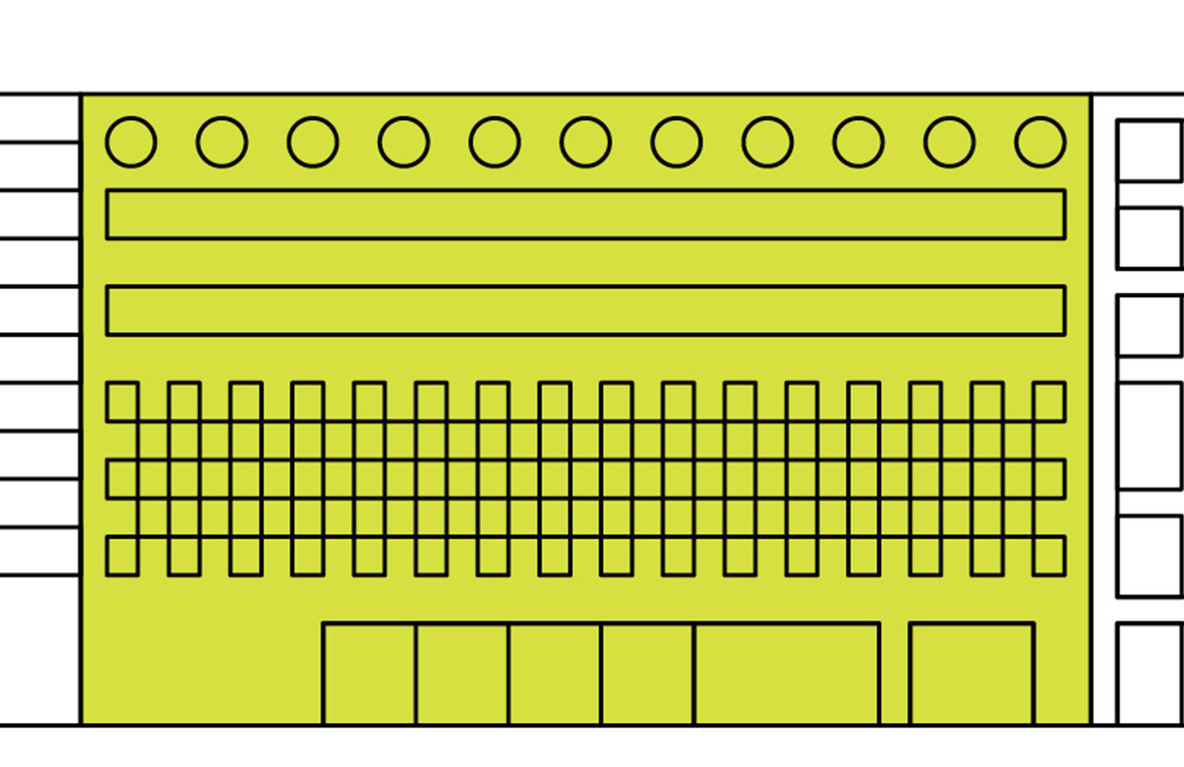 In neon green: The Ronald S. and Jo Carole Lauder Building, MoMA's original building, by architects Philip Goodwin and Edward Durell Stone (1939), which "has that distinctive row of circular holes at the top"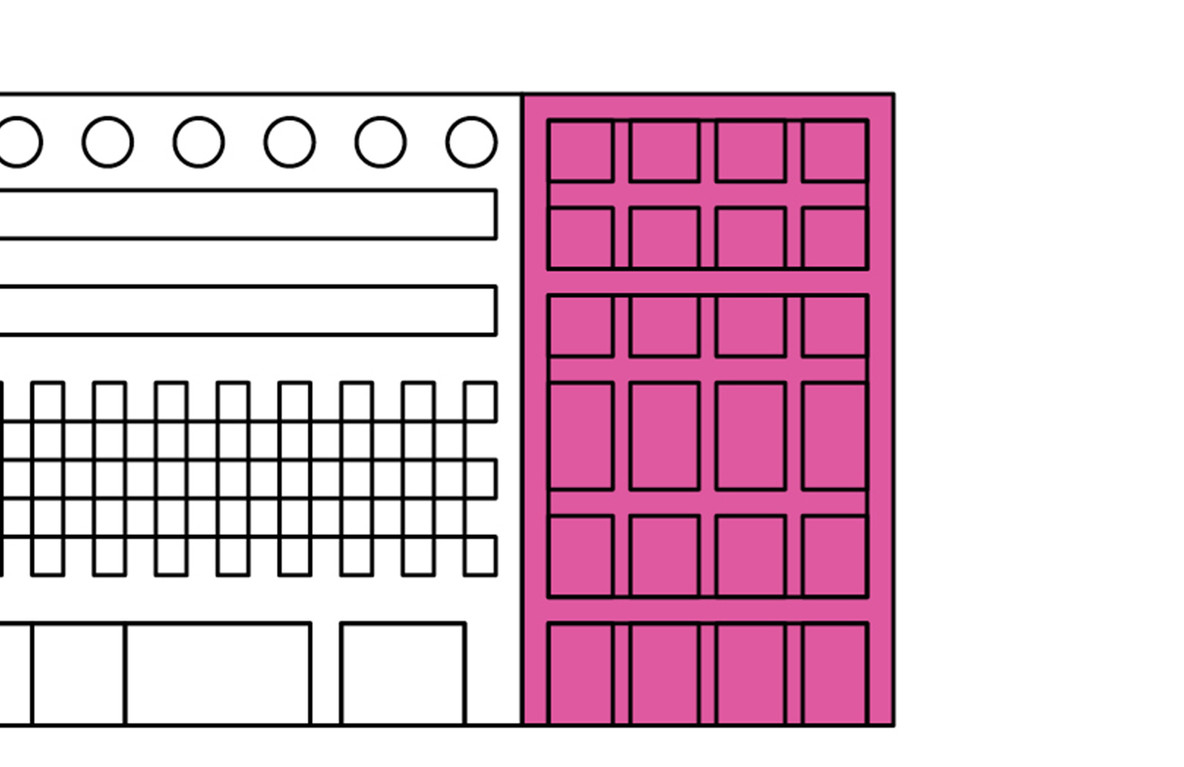 At far right, in pink: The Kenneth C. Griffin Building, by architect Philip Johnson (1964), which is "a distinctive grid of steel-framed rectangular windows"
With this rendering of the street in hand, MoMA asked the Triboro team to consider applications of color and dimensionality to reinforce the key ideas of architecture and celebration. These visualizations have become an emblem of the building project on our website, in flyers and brochures, and on the Museum doors through this summer, hinting at what's to come.