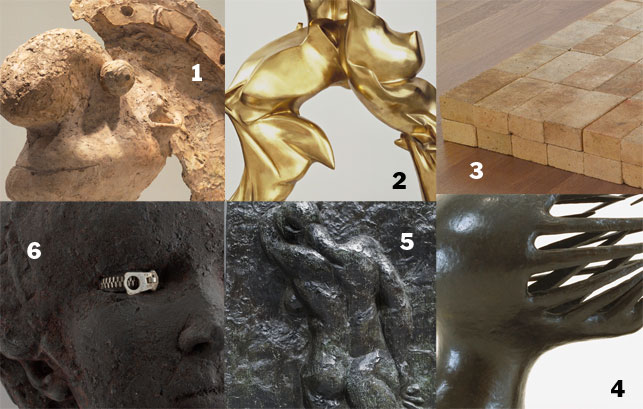 How well do you know your MoMA? If you think you can identify the artist and title of each of these works from MoMA's collection—all currently on view throughout the Museum—please submit your answers by leaving a comment on this post. We'll provide the answers next month (on Friday, February 7).
ANSWERS TO THE DECEMBER 13 CHALLENGE:
Congratulations to theartwolf, the only person to correctly identify all six works. Do you have what it takes to claim this month's title?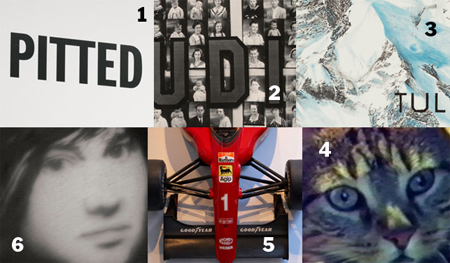 1. Lawrence Weiner. A wall pitted by a single air rifle shot. 1969
2. Walker Evans. Penny Picture Display, Savannah. 1936
3. Edward Ruscha. Tulsa Slut. 2002
4. Chris Marker. Chat écoutant la musique. 1990
5. John Barnard, Ferrari S.p.A., Maranello, Italy (est. 1929). Formula 1 Racing Car (641/2). 1990
6. Gerhard Richter. October 18, 1977. 1988