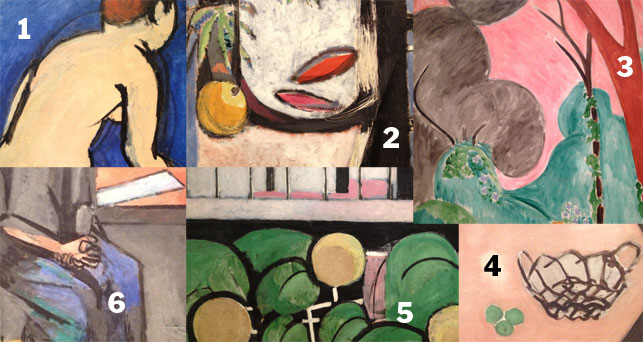 How well do you know your MoMA? If you think you can identify the artist and title of each of these works—all currently on view in the Painting and Sculpture galleries—please submit your answers by leaving a comment on this post. We'll provide the answers next month (on Friday, October 11).
ANSWERS TO THE AUGUST 9 CHALLENGE:
Congratulations to Pascal Botlik, the first of several people to correctly identify the six works in a special all-Picasso challenge. Do you have what it takes to claim this month's title?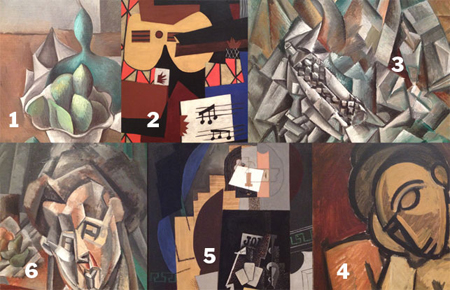 1. Pablo Picasso. Fruit Dish. 1908–09
2. Pablo Picasso. Three Musicians. 1921
3. Pablo Picasso. Still Life with Liqueur Bottle. 1909
4. Pablo Picasso. Repose. 1908
5. Pablo Picasso. Card Player. 1913–14
6. Pablo Picasso. Woman with Pears. 1909