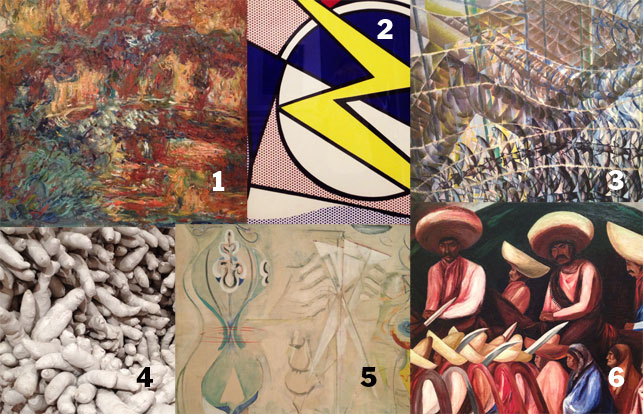 How well do you know your MoMA? If you think you can identify the artist and title of each of these works—all currently on view in the Painting and Sculpture galleries—please submit your answers by leaving a comment on this post. We'll provide the answers next month (on Friday, August 9).
ANSWERS TO THE JUNE 7 CHALLENGE:
Congratulations to Lucía Villanueva, the only person to correctly identify all six works. Do you have what it takes to claim this month's title?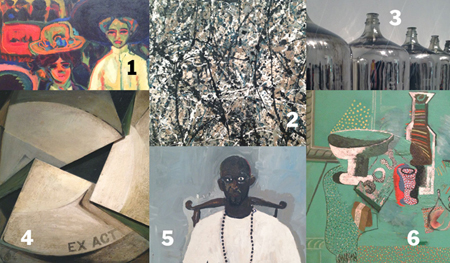 1. Ernst Ludwig Kirchner. Street, Dresden. 1908 (dated on painting 1907)
2. Jackson Pollock. One: Number 31, 1950. 1950
3. Kiki Smith. Untitled. 1987–90
4. John Covert. "Ex Act". 1919
5. Henry Taylor. Untitled. 2011
6. Pablo Picasso. Green Still Life. 1914