To get everyone in the mood for today's amorous holiday, I've selected some of the best kisses from MoMA's collection. What's your favorite?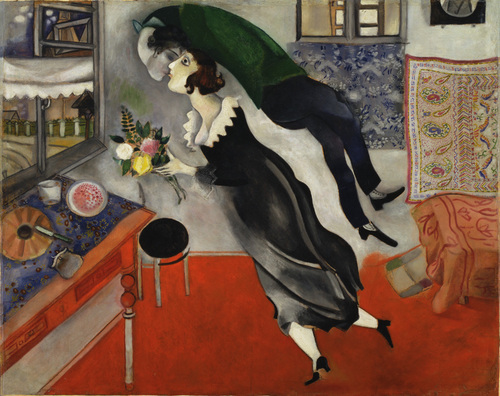 1. Marc Chagall. Birthday. 1915
Here Chagall's dreamy lovers float in the air mid-kiss—and look ladies, he brought flowers!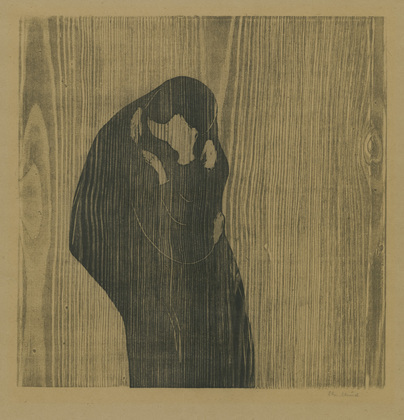 2. Edvard Munch. Kyss IV (The Kiss IV). 1897–1902
It's not shocking that the 20th century's most angst-ridden artist devoted numerous works to this subject—including etching and painting, but in this woodcut, Munch achieves the greatest fusion of the pair of bodies, distilling their embrace into a nearly abstract form.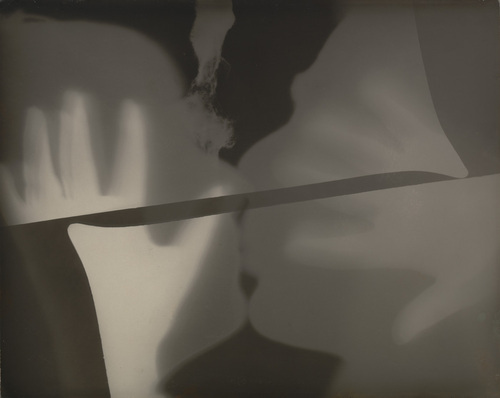 3. Man Ray. Rayograph. 1922
Employing his iconic Rayograph technique (also called a photogram) of exposing photographic paper to light with objects placed directly on the paper, Man Ray created this composition by exposing pairs of hands, heads—reportedly his own and that of his lover, the legendary Kiki de Montparnasse—and darkroom trays.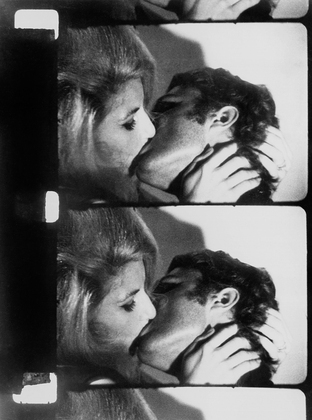 4. Andy Warhol. Kiss. 1964
For Kiss, one of his earliest films, Warhol recorded close-ups of different couples kissing continuously for three minutes each and compiled the footage into a nearly one-hour film. Breath mints, anyone?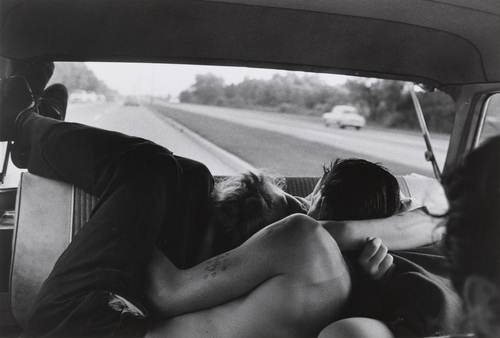 5. Bruce Davidson. Untitled. 1959
Bruce Davison's Brooklyn Gang series captured the everyday lives of a gang of teenagers called the Jokers in New York City in 1959. He spent 11 months photographing the misfit teens and, not surprisingly, more than a few make-out sessions.
Still not feeling passionate? Give Marina Abramović's aphrodisiac recipes a try. Happy Valentine's Day!