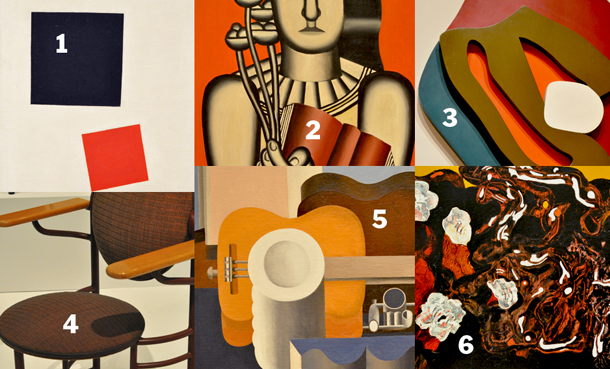 How well do you know your MoMA? If you think you can identify the artist and title of each of these works—all currently on view in the Painting and Sculpture and Architecture and Design galleries—please submit your answers by leaving a comment on this post. We'll provide the answers next month (on Friday, February 10).
ANSWERS TO THE DECEMBER 2 CHALLENGE:
Congratulations to Heather Nodler for being the first (followed closely by Giulia Pilieci) to correctly identify all six works last month. Do you have what it takes to claim this month's title?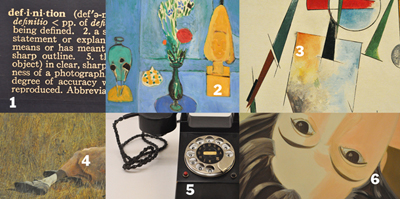 1. Joseph Kosuth. Titled (Art as Idea as Idea) The Word "Definition"</a>. 1966–68</p>

2. Henri Matisse. The Blue Window</a>. 1913</p>

3. Varvara Stepanova. Figure</a>. 1921 </p>

4. Andrew Wyeth. Christina's World</a>. 1948</p>

5. Richard Schadewell. Frankfurt ('Bauhaus') Telephone. 1929

6. Alex Katz. Upside Down Ada</a>. 1965</p>