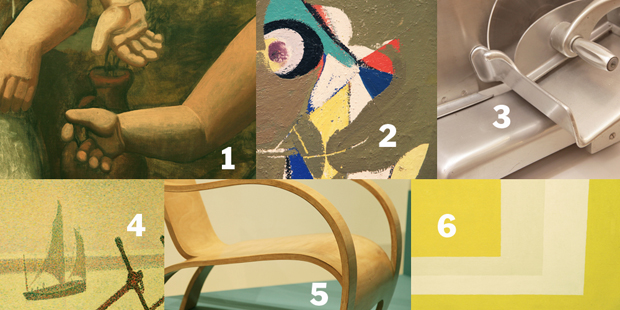 How well do you know your MoMA? If you think you can identify the artist and title of each of these works—all currently on view in the Museum's Painting and Sculpture and Architecture and Design galleries—please submit your answers by leaving a comment on this post. We'll provide the answers—along with some information about each work—in one month (on Friday, April 15).
ANSWERS TO THE MARCH 4 CHALLENGE:
No one came up with the right answers last time. Either we're getting tougher, or you're slipping!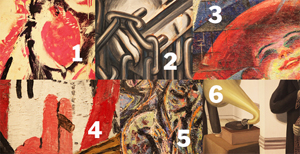 1. Lee Krasner. Gaea</a>. 1966</p>

2. José Clemente Orozco. Dive Bomber and Tank</a>. 1940 </p>

3. Umberto Boccioni. The Laugh</a>. 1911</p>

4. Philip Guston. Edge of Town</a>. 1969</p>

5. Jackson Pollock. Gothic</a>. 1944</p>

6. René Magritte. The Menaced Assassin</a>. 1927</p>