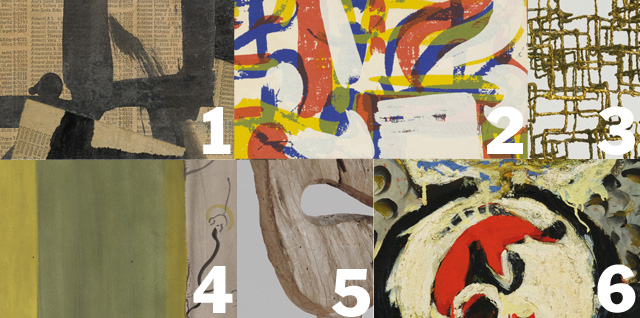 How well do you know your MoMA? If you think you can identify the artist and title of each of these works—all currently on view in the Abstract Expressionist New York</i> installations Ideas Not Theories and Rock Paper Scissors (on the third and second floors, respectively)—please submit your answers by leaving a comment on this post. We'll provide the answers—along with some information about each work—in two weeks (on Friday, December 31), along with the next Do You Know Your MoMA? challenge.</p>
ANSWERS TO THE DECEMBER 3 CHALLENGE:
Congratulations to Stephanie, who came very close to a perfect score on the last challenge, missing only the correct title of the final work. Better luck this week!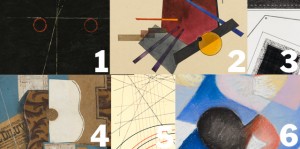 1. Paul Klee. Portrait of an Equilibrist</a>. 1927</p>

2. Vasily Kandinsky. Black Relationship (Schwarze Beziehung)</a>. 1924</p>

3. Anna Maria Maiolino. Desde A até M (From A to M) from the series Mapas Mentais (Mental Maps)</a>. 1972–99</p>

4. Pablo Picasso. Guitar</a>. After March 31, 1913</p>

5. Aleksandr Rodchenko. Construction</a>. 1920</p>

6. Gino Severini. Dancer</a>. 1912</p>