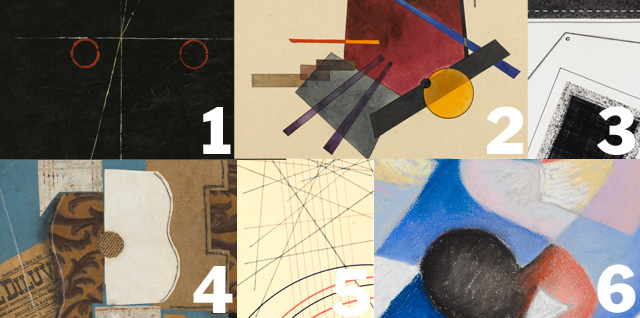 How well do you know your MoMA? If you think you can identify the artist and title of each of these works—all currently on view in the exhibition On Line: Drawing Through the Twentieth Century—please submit your answers by leaving a comment on this post. We'll provide the answers—along with some information about each work—in two weeks (on Friday, December 17), along with the next Do You Know Your MoMA? challenge.
ANSWERS TO THE NOVEMBER 19 CHALLENGE:
Congratulations to Isabelle, who was the only person to identify all of the artists (and correctly describe the works) in our last challenge. Hopefully we'll have a more hotly contested field this time around.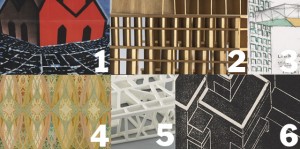 1. Viktor Weixler and Fritz Judtmann. Wiener Internationale Messe. 1923
2. Le Corbusier (Charles-Édouard Jeanneret). Tower of Shadows, Chandigarh, India. 1957
3. Steven Holl. Linked Hybrid, Beijing, China, Perspective sketch. 2004
4. Louis Sullivan and Dankmar Adler. Stenciled Frieze Panel from the Trading Room of the Chicago Stock Exchange, Chicago, IL. c. 1893
5. Jürgen Mayer H. Mensa Karlsruhe Dining Hall, Karlsruhe, Germany. 2005–06
6. Farkas Molnár. Konstruction. 1921